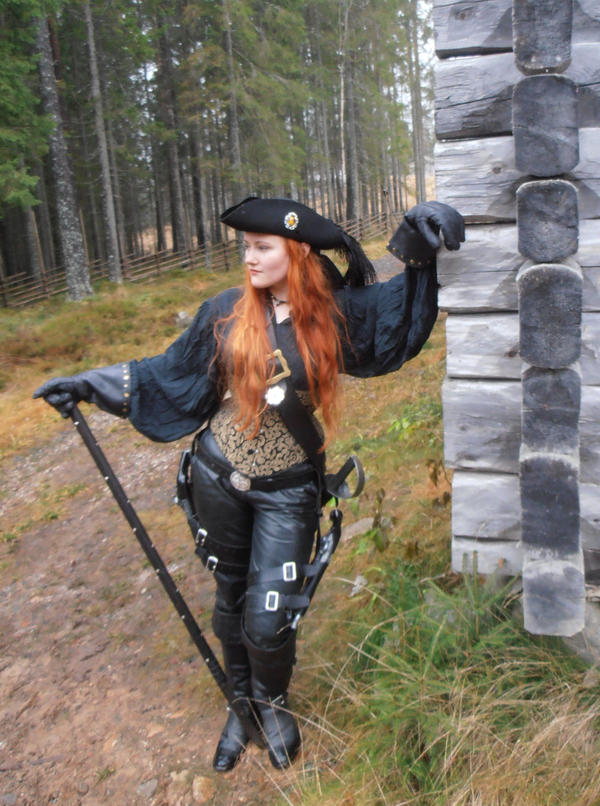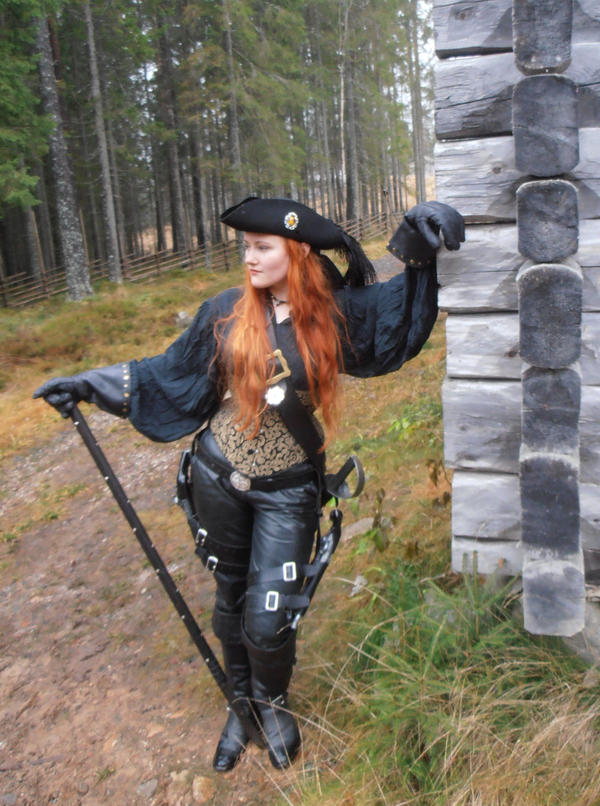 Watch
Original Character Nyx M. Shaagra.
Played annually at a Swedish pirate larp since 2003 and been around in various shapes since '2000.
Captain of the Black Rose and commander over the Three Roses' Fleet.
Lots of leather, heavy pistols and lots of sharp objects. And Betsy. Betsy the glaive is always around.
This year the addition to costume was my Captain's Cameo adorning the hat.

Reply

Those curves would make any respectable Pirate follow this Captain anywhere on any sea! That splash of hair color makes it all fall into place for an amazing look. Well done.
Reply

D'aww. Thank you!

I feel very, very good when in that costume. Kick-arse fine, to be honest. Pirate queen, hell yes. Wish I could do it full time.

Reply

Aye, Cap'n..
Avast and all like that there.

Looks like you're having a good time.
Reply

well...uunf... you are ons fine sexy captain...seriously your good at everything you do!
Reply

*lol* That's because I hide all my faliures in a large box and bury them in the woods or torch them at Walpurgis every year. I don't post them on DA, that's for sure.

Reply

Reply