:thumb204908404:
I'm a media geek by inclination and profession, and a "second time around, going back to school at THIS AGE" college student. I like to point my camera at things every once in a while, play World of Warcraft and do my homework....and play with Photoshop and Illustrator as I work through my classes. I'm a Graphic Design major, this time around the merry-go-round. I'm also one of the staff members for the fabulous fan art group,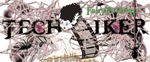 I was recently able to add "accredited artist" to my list of personal adjectives and labels, when I did a book cover design for Troy Rau's book, Cane....This degree, plus a modicum of geekiness, spiced with a healthy dose of eccentricity will add up to "well-rounded professional graphic artist" someday... in the interim, I am accepting freelance commissions for cover art, logo designs, and online tile & GIF promo designs, through www.pixiesandpixels.com.
If you'd like to know more, message me here on dA, and we'll work something up for you.

To the folks who have faved any of my art - given me llamas - and/or left nice comments on my art, THANKS! I admit, though, that I don't reply back to most of these actions...not because I don't care or appreciate it - BECAUSE I DO - but as a full time student, who works part time & accepts graphic design commissions as her second part time job & who likes to get a few hours sleep every few days or so, I spend my time on dA posting art - working within MPrUs, looking at other peoples' amazing art, faving said amazing art, and commenting on said amazing art, I don't often have time to post replies. So know that I thank you & appreciate it, greatly. And if, by chance, I get another DD, someday, and you're behind the nomination, I really, really, really appreciate it! LOL
:thumb196526838:
Oh, and now...
a wee bit of "fine print":STOCK USE RULES:
For the odd bit of stock I post to my gallery now and again, you may use it, for personal projects, without asking me about it. HOWEVER....you
must
:
1) Fave the piece
2) provide a link back to
my profile
, here on dA, and give me full credit for the stock image as FairyFindings and/or Justine Greene. If you post the piece off site (see below), you must in some way incorporate credit for my stock, by either listing the web link back to my profile on dA and/or my websites
www.geekgyrlfriday.com/
and
www.pixiesandpixels.com/
after contacting me (see below).
It must be art - you may not load it as your own with just a color change, or the application of a filter or three in PS with no manipulations or obvious artistic individuality - use it as an element to create your own masterpiece. If I don't feel you've significantly altered my image(s), I reserve the right to inform you & ask you to make corrections and/or take the piece down from dA and anywhere else you may have used/posted it.
You may also use my stock in artwork for your prints here on dA without asking permission, first.
To use any of my stock off dA
- for any reason, be it personal or commercial - you
MUST
note me here on dA, first, to ask for permission and set up the manner of use.
Just like everything else in this world (except Death & taxes), my stock rules are subject to change without warning....although, now, I guess you have been warned about the potential for a lack of warning, so that's something, right?

And this isn't required, but it's highly appreciated....Feel free to help feed this starving art student, by donating a little something to my PayPal account if/when you use my stock images, or make other arrangements with me to use on of my pieces not specifically listed as "stock".
Do a good deed, today, DONATE!
Also.....
for all of my images that are posted by me in my gallery - not the collected fave galleries, but my own work - stock and art (digital, traditional and photographic in nature) - here's the Copyright Notice, folks.
COPYRIGHT NOTICE
I post my photography and art here, on Facebook, through
Twitter
and even on my
Tumblr
pages - mine & sometimes the ones I manage for other people. All photos and art work posted by me were taken/created by me and are my property - copyrighted to Justine Greene/FairyFindings/GeekGyrlFriday/Pixies 'n Pixels. Please respect my work and don't claim it as yours. Do not add your name to my photos and/or art/designs and do not use them for making graphics, unless it is clearly posted as a piece of stock imagery (and then you need to respect my stock use terms.)
If you share my photos and/or art on your social sites, off DA, such as Facebook, Tumblr, Twitter, etc., always put a LINK BACK to
my DeviantART account
OR my websites,
GeekGyrlFriday.com
AND
PixiesandPixels.com
.
Thanks!
And because I just love him...I won this lovely Asian Long Dragon & wanted to display him for the world to see! Check out their profile page, too, for more fabulously whimsical mythological beasties.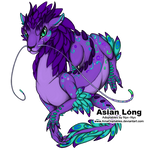 Current Residence: Orlando, Florida
deviantWEAR sizing preference: XL or 2XL
Favourite genre of music: alt rock
Favourite style of art: anything that resonates in my head and heart
Operating System: Windows Vista & Snow Leopard on my MacBook Pro
MP3 player of choice: iPhone
Favourite cartoon character: Phineas & Ferb
Personal Quote: Never under-estimate a woman with the Goddess in her eyes