EDIT
: I took over the featuring, so if you want to change your art pieces that are featured here, contact the group or me

.
Hello,
please donate if you can! Help us to regain the super status again! The feature will be more effective and also the commission advertisement. We can also install JOB's BOARD. Where you can post jobs for the artists of this group. What does it mean? Well, for example you want to your FT OC drawn, however you don't know anybody who would be willing to do it for a certain amount of points, llamas or favors you can give. So you can post a job advertisement to this board with info what you want so there is a bigger chance that you will actually find someone AND it is a big opportunity for those who need points - it is easier to get interesting offers. We used to have this kind of board however we don't have it anymore because we are not a SUPER GROUP. So again PLEASE I beg you, donate if you can!
JUST A REMINDER:
Here is the profile where you can donate:
DonateFairy-Tail-FC

Please donate to show your support for

Your donations will help us fund many things and to restore some things for example our Super Group status, prizes for contests, we used to have a request board and that we don't anymore etc.!
If you'd like to know where our

are going, I have posted a journal with the points log so you can check.
Here's what you'll receive if you donate to us:
5+

--> 1 month commission advertisement OR artwork feature (1 piece)
10+

--> 2 month commission advertisement OR artwork feature (2 piece)
15+

--> 3 month commission advertisement OR artwork feature (3 piece)
20+

--> 4 month commission advertisement OR artwork feature (4 piece)
25+

--> 5 month commission advertisement OR artwork feature (5 piece)
30+

--> 6 month commission advertisement + artwork feature (1 piece)
35+

--> 7 month commission advertisement + artwork feature (2 pieces)
40+

--> 8 month commission advertisement + artwork feature (3 pieces)
45+

--> 9 month commission advertisement + artwork feature (4 pieces)
50+

--> 10 month commission advertisement + artwork feature (5 pieces)
55+

--> 11 month commission advertisement + artwork feature (6 pieces)
60+

--> Full year commission advertisement + artwork feature (8 pieces)
65+ to 99

--> Two year commission advertisement + artwork feature (10 pieces)
100+

--> Permanent commission advertisement + permanent artwork feature (13 pieces)

If you donate less than 30

you have to choose if you would like feature or the advertisement.

What does this month commission advertisement mean? That means that if you are open for commissions we will help you tell the world.

EXAMPLE: An 1 month commission advertisement means that you will be mentioned in our journal for one whole month (after that the journal will be deleted or edited). 3 month com. adv. means that every month from those 3 we update this journal and after these 3 month we will edit or delete this journal.

Your Commission advertisement will consist of

username and icon

what medium(s) you use (Traditional, Digital, etc)

what type of art you create (Humans, animals/anthros, fanart related, etc)

your price range

some additional info (How to contact you, link to your commission info, etc)

If you donate 30+

for the artwork feature, your commission advertisement will consist of the above mentioned AND a specific amount of your pieces will be featured along with it!

Thank you very much for all of your donations!

PLEASE HELP YOUR GUILD!

















Lasercats6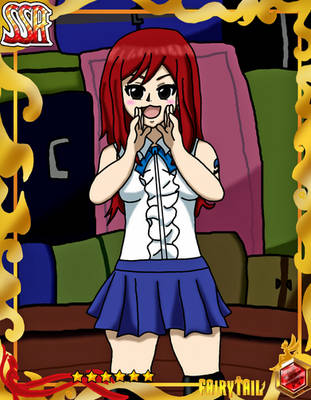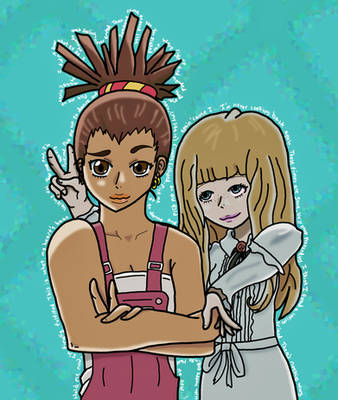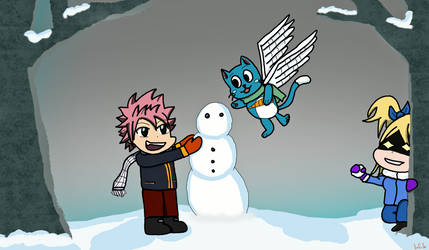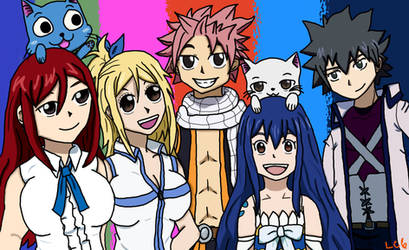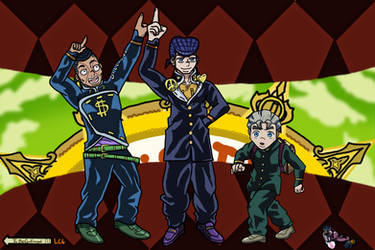 -----------------------------------------------------------------------------------------------------------------------------------------------

Eleanor-Devil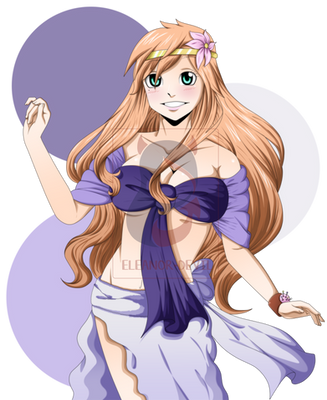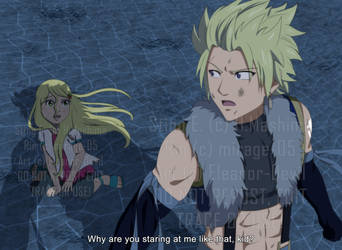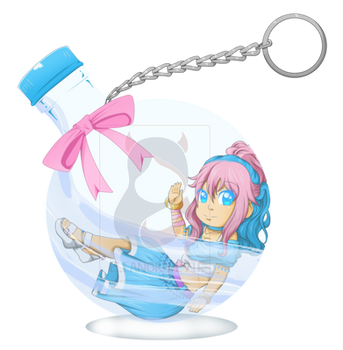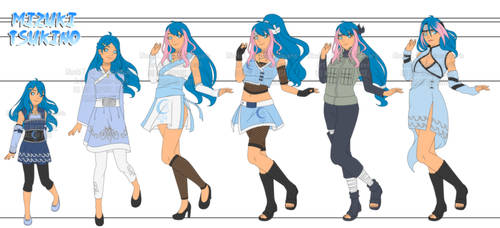 -----------------------------------------------------------------------------------------------------------------------------------------------

scarryone1988


Adventure in the Garden Levy and Reedus had been given a special mission from Makarov. Why he chose them they weren't entirely sure but when they got to the gardens they couldn't complain. It was truly a sight. There were calm blues, bunches of purple, sunsets of orange, pink, and red, and so much more. It was incredible and Reedus didn't even think he could paint the beauty that he was seeing. "Alright, we should probably get going before they do all the work without us!" Levy says as she skips down the hill with a smile on her face.
"Oui," Reedus nods and follows her down the hill but at a slower pace. When they reach the entrance to the gardens they see other wizards from other guilds but none that they recognize. They make their way over to someone who's shouting directions to the others.
"Ah hello, we're the wizards from Fairy Tail. How can we help?" Levy asks kindly.
"Oh yes it

The SunThe Sun shines bright to give morning light
Like a phoenix to greet it's master,
It gives off light so all can see,
Chasing away the darkness in a
Never ending game of tag,
It goes where it's needed most,
Slowly leaving and letting the dark
Chase it away,
Like a phoenix crumbling to ashes.

Real lifeIn real life no one is really happy.
There will always be
Nervousness, fear, worry,
Stress, wrath, envy, and greed.
Nervousness, fear, worry, and stress
Can cloud senses or emotions
To make a decision.
Wrath makes aggression
Cover all other emotions.
Envy covers up all reason
And makes you un-rationally.
Lastly greed makes us feel
Want for things we don't
Even need nor never will.

FallingI'm Falling.
Falling into a
Place unknown.
Darkness surrounds me,
Like a blanket.
I don't know where
I am or where
I'm going,
But I do know one
Thing it's
Going to be dark.

~Dissecting Frustrations~Soul Eater Stein x ReaderPrompt: You and Stein have been dating for about a year but ever since you started dating him he's been trying to get you to dissect something with him. The end result usually being the creature getting let go and a very frustrated Stein.
~~~~~~~~~~~~~~~~~~~~~~~~~~~~~~~~~~~~~~~~~~~~~~~~~~~~~~~~~~~~~~~~~~~~~~~~~~~~~~~~~~~~~~~~~~
Your eyes flutter open as you wake up. You look to your side and see Stein still lightly snoring away. You go to get up but you are stopped by something tightening around your waist. Looking down and seeing Stein's strong arm wrapped around your middle with a vice grip you sweatdrop 'Guess he got used to me getting up.' You think. You try to get out of his hold but it just gets tighter. While struggling to get up you accidentally kick him in the leg causing him to groan and open his eyes.
He looks at you with narrowed eyes "What are you doing?"
&
-----------------------------------------------------------------------------------------------------------------------------------------------

mirage-05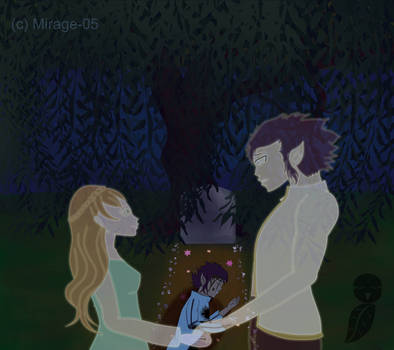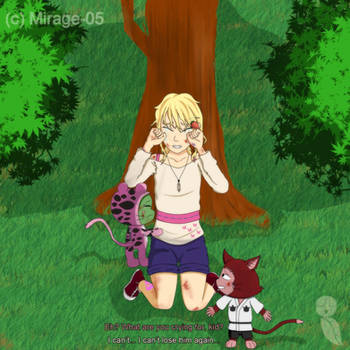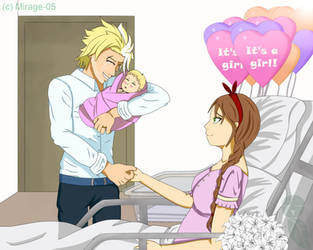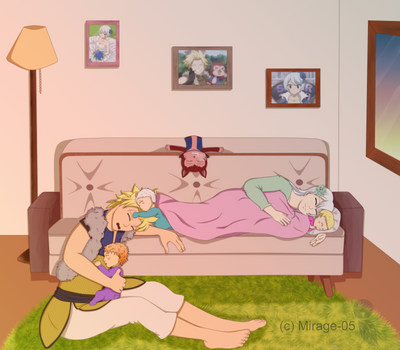 -----------------------------------------------------------------------------------------------------------------------------------------------




















fangirling-is-my-job

-----------------------------------------------------------------------------------------------------------------------------------------------

Oskar-Draws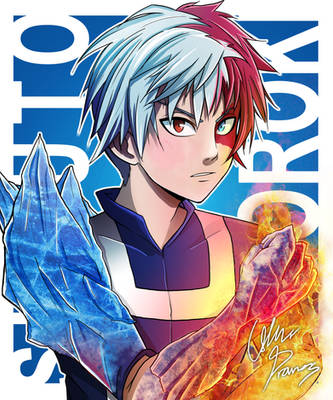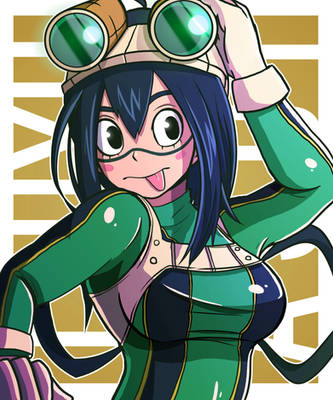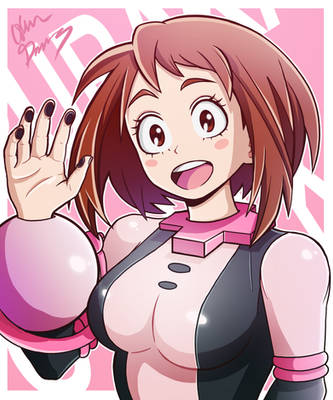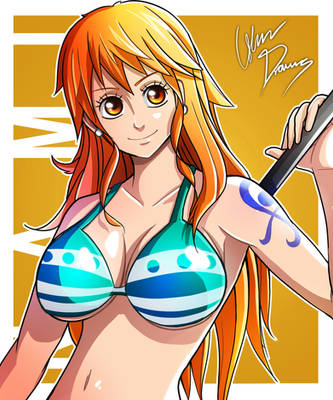 -----------------------------------------------------------------------------------------------------------------------------------------------

HybridCatgirl995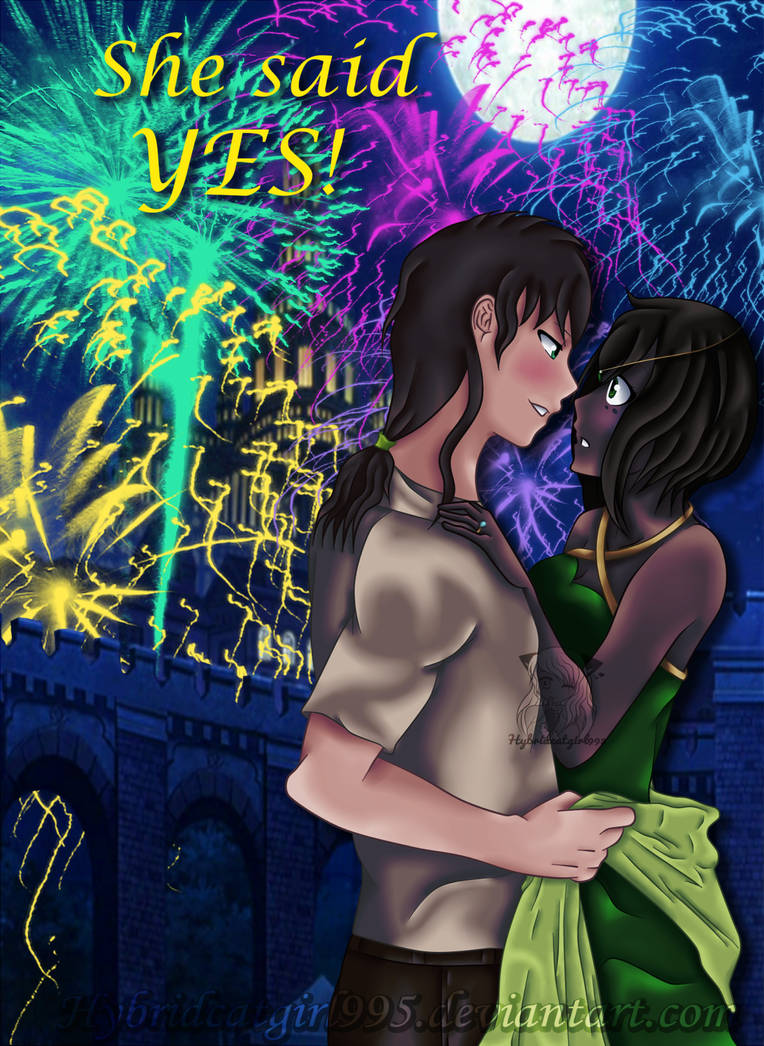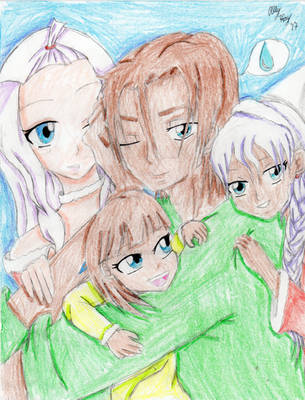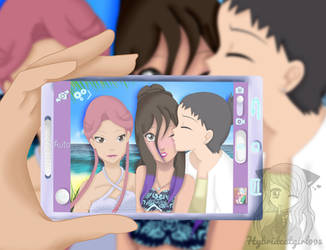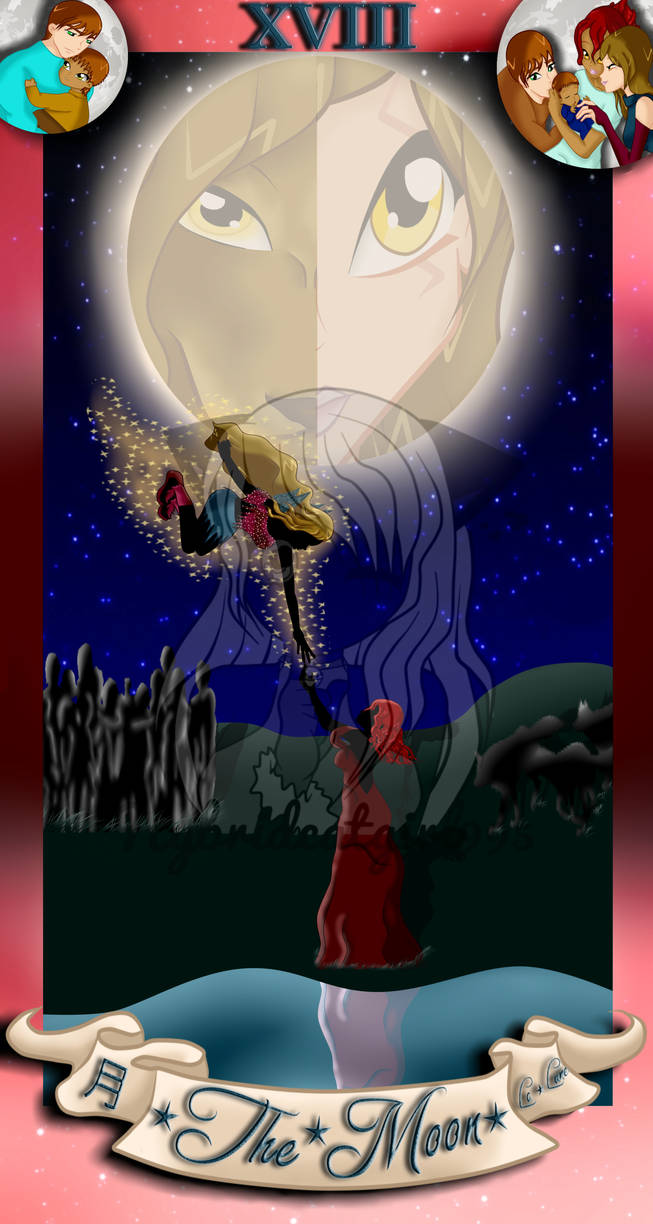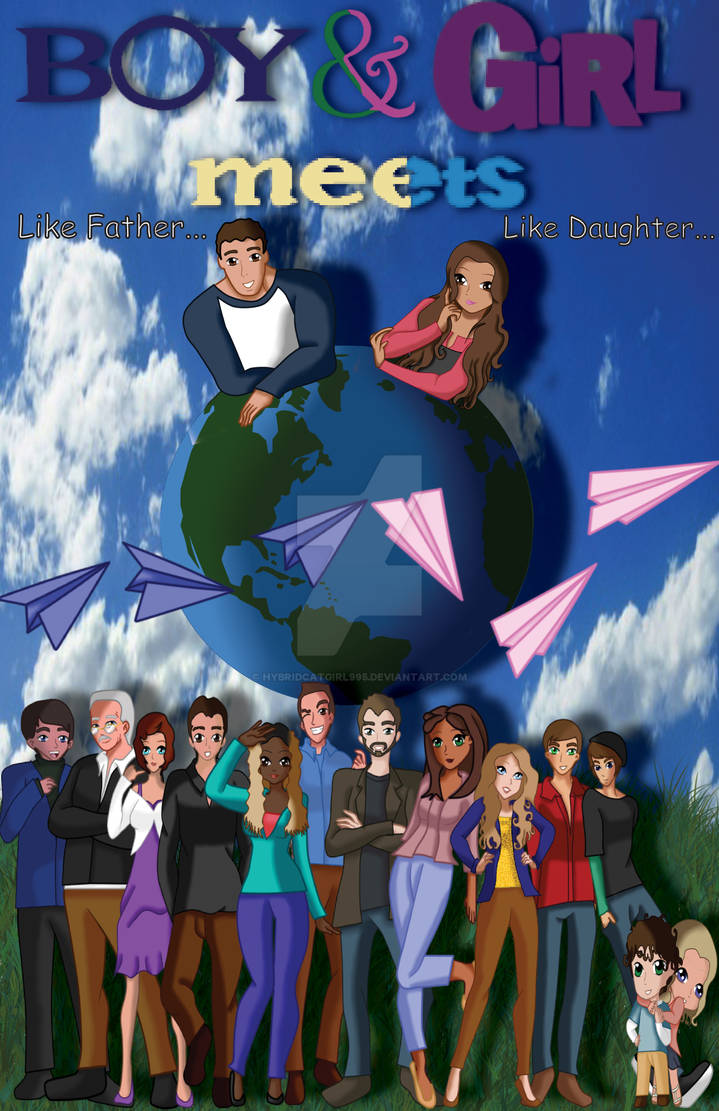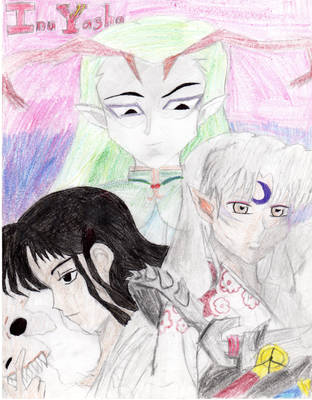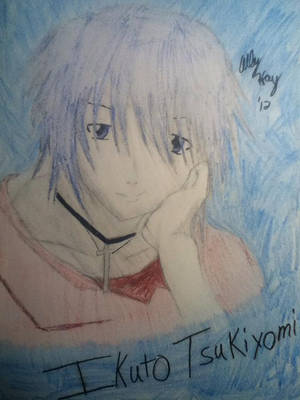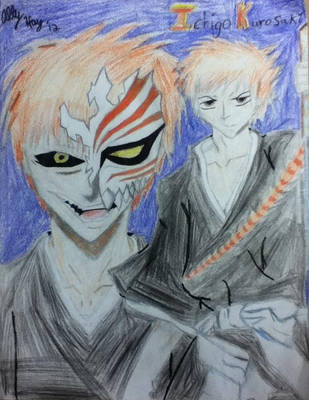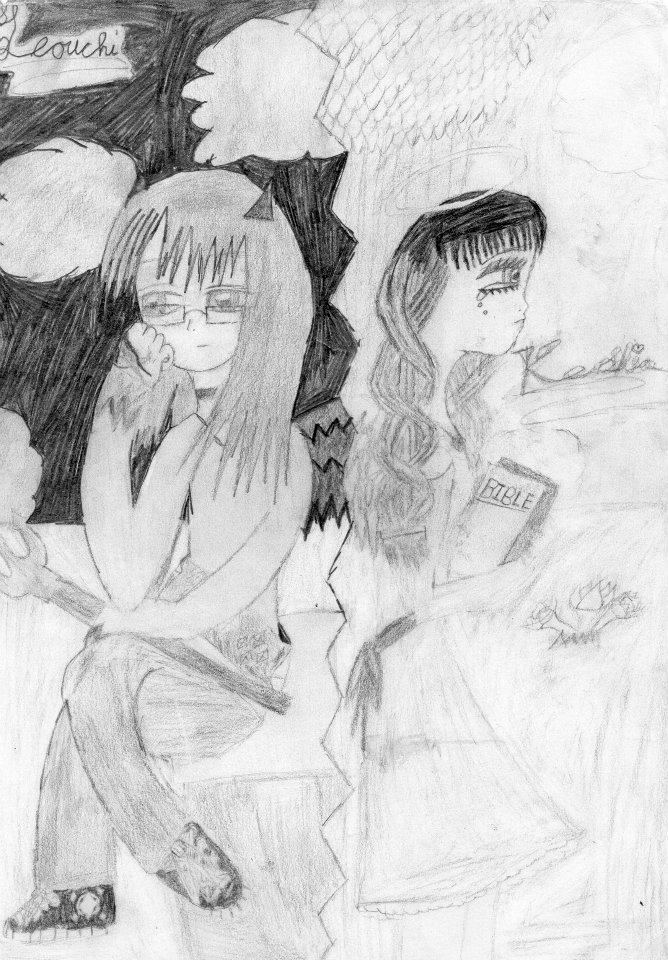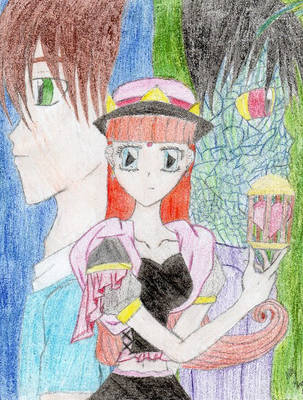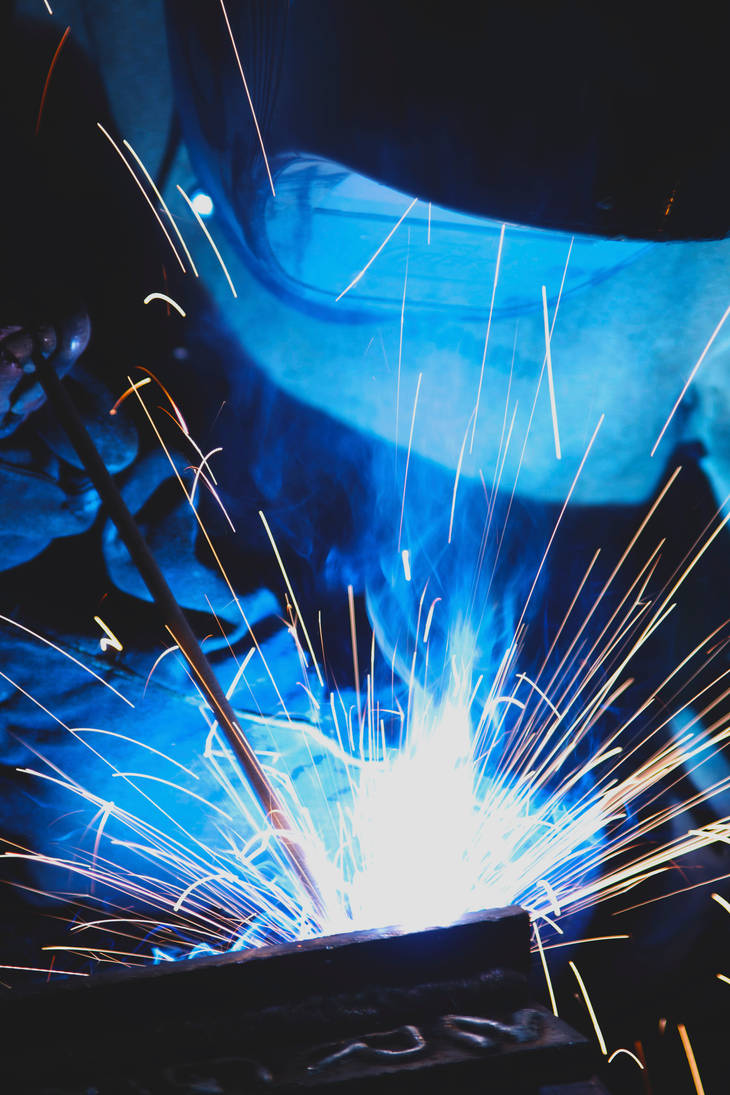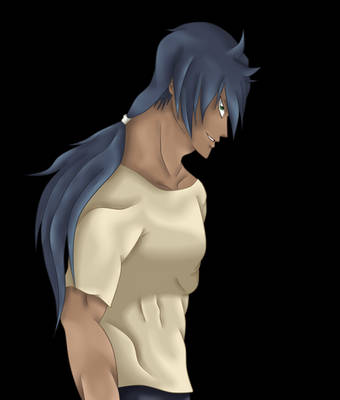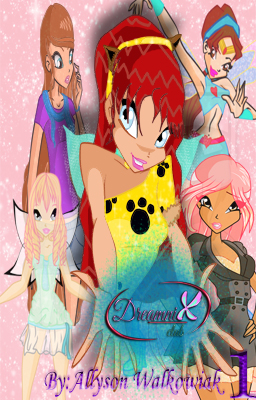 -----------------------------------------------------------------------------------------------------------------------------------------------

OneColoredLily

-----------------------------------------------------------------------------------------------------------------------------------------------

Billy-Cash


Drawings:
:bigthumb690742801:

 FT Fanfictions:

Fairy Tail : The Wild Hunt, EPISODE 1

EPISODE 1 : The Lightning Dragon and the Demon Girl
The Melusine Arc - part 1
Robert walked along the stony crevices, heading deeper towards the valley where he would meet with the rest of his gang.
Those fools, they shouldn't have gotten that close to the village...
His partners had been seen and now the rune knights were after them once again.
All they wanted was supplies, food and water for the long journey to the northern mountains of Fiore where the would deliver the stolen goods to their client, but their plans never seemed to work right.
Whenever they were in a settlement, the lads started to panic and whenever they panicked... Well, at least this time they didn't have to kill anyone.
Robert eventually made his way towards the meeting point where he was greeted by a crossbow aimed at his throat.
" Relax James, it's just me" he looked at the black haired youth in the eyes and carefully moved the weapon away from his face " Where are the others?".
" The squad is all h

Fairy Tail : The Wild Hunt - EPISODE 5

EPISODE 5 : Brave New World
The Demon Blood Arc – Part 3

" Rise and shine Kuro, soon we'll be to Novigrad!" whispered Mero as she rubbed the girl's back to wake her up from her slumber.
She forgot how hard it was to deal with a motion sick dragon slayer.
Kuro Steele was sleeping soundly, resting her head on her lap and had no intentions of moving… actually she snuggled even closer to her enjoying the warmth and softness of her body.
" Oh come on! Don't you wanna see the best city in the world!" Mero playfully rubbed her hair, causing the young temperamental girl to let out a cute growl.
" Five more minutes" moaned Kuro as she leaned down on her belly " Hmmm… Let's make it ten, you are so warm Mero, please let me relax a little bit more".
" You're not fooling anyone, you little cutie" Meroune smiled sweetly as she saw her opening her eyes " You'll have plenty of time to sleep later".


Fairy Tail : The Wild Hunt - EPISODE 7

EPISODE 7 : Hunt or be Hunted
The Demon Blood arc – part 5
"Oh my freaking god! This damn blouse is chafing my armpits, and it feels like they've sewed wires into this!" cried Kuro as she skidded outside the gardens of the palace, awkwardly stumbling on the grass" I swear now I'm going to take it off!".
" Don't you dare!" scolded her Laxus " I'm not getting kicked out of the palace because of you!".
" I don't think there's anything wrong in showing a bit of skin…" hummed Mero as she snuggled closer to her darling, causing him to let out a mildly annoyed groan.
" And I don't remember asking for your opinion" Laxus pried the demon girl off him " Can you not get so close?".
" Being a little nervous, aren't we?" they heard Lyanna's slightly accented voice behind them.
" Oh Lyanna I was wondering where did you go" Erza looked quite happy to see her.
" I w

Fairy Tail : The Wild Hunt - EPISODE 11

EPISODE 11 – The Wild Hunt has Arrived
The Demon Blood arc – part 9
Anders and Mirajane decided to take one last stroll across the royal gardens, enjoying each other's company after the moment of heated passion they shared together.
"You know I've been thinking, you spend so much time in the guild hall serving drinks and handling paperwork and dealing with the craziness of our noisy guild-mates" said Anders as he held her lover's hand" You work so hard to keep everyone happy and have barely any time for yourself, have you ever considered going out on a vacation?".
" Aren't we already on a vacation?" Mirajane smiled at him sweetly " I'm having a lot of fun in this city... together with you".
" It's not just that Mira..." Anders looked at her in the eyes " You've done already so much for our guild, it's time for someone to repay that favour and take care of you instead" he hesitated for a while, his cheeks turning a slight shade of red " I'd like to be the man that would give

Other Fanfictions:

Wicked Eyes and Wicked Hearts : EPISODE 1

EPISODE 1 : " The Point of non Return.
Counterattack at Stohess - Part 1
" You can't change anything unless you can discard part of yourself too" Armin Arlert had to learn this lesson a long time ago "To rise above monsters, we must be willing to abandon our humanity. We become what we fight. Fight fire with fire... And that's what she did, she passed the point of non return and chose to become a monster herself".
"I miss you..." sighed Armin as he rested his hand on the crystal shell encasing the motionless body of Annie Leonhard.
Everyone now knew her as the human-turned titan responsible for the devastating attack on the district of Stohess, a cold blooded murderer who claimed countless of lives, military or civilians alike, others just saw her as the bloody beast that nearly annihilated the scouting legion during the last infamous recon mission outside the walls, after so much bloodshed it was difficult, if not foolish to imagine that once the girl used to be so dear to him.
It had

Wicked Eyes and Wicked Hearts - EP 4

EPISODE 4 : Unexpected Alliances
The Stohess Recrudescence - Part 4
She killed many people, too many to count, she didn't know who they were, little did it matter anyway, they were dead, dead because of her.
Her hands were soaked again in blood, most of it was hers, it kept flowing from the deep wounds that she made to herself when she repeatedly sunk her teeth in her flesh in order to shift into a titan.
But it was vain, she ended up causing herself further sufferance, vain as the body count that she was responsible of.
" I am a failure, unfit to call myself a warrior".
She miserably failed her mission and defied her own father, a man that told her to treat the whole world as her enemy, but at the same time promised her that he would still care even if everyone else stood against her.
Those were her last memories before she encased herself into the protective crystal, and we're still haunting her now.
Being free from her adamantine prison was no solace at all, as she found hers

Wicked Eyes and Wicked Hearts : EP 9

EPISODE 9 : Champions of the Just ( second half )
Before the Dawn - Part 2
Far-thinking, intelligent, charismatic, Erwin Smith was the 13th commander of the Scouting Legion and one of the few exponents of the military that Bianca truly respected. The young woman admired his superb leading skills and his unique stoic attitude, while he showed to care deeply for his subordinates, he would not hesitate to sacrifice them for the future of mankind, willing to give up on his own humanity in order to bring change to the world.
He was sitting on his desk facing her, and she couldn't help to notice once again his commanding and intimidating presence.
He had blond hair kept neatly parted on the left side and lined features, wearing a calm, collected expression on his face as his icy blue eyes gazed at the Inquisitor. Bianca found them noticeable and rather attractive. His eyebrows were also quite noticeable, being very thick and bushy.
He was wearing the standard uniform of the military with an

Wicked Eyes and Wicked Hearts : EP 15

EPISODE 15 : Physical Compatibility
Last Resort for Good Men - Part 3
Compared to the rest village, Old Crestwood was in stark contrast with the thick timbered houses and matchwood building that were built on the riverside.
Home of both nobility and the common people, this sprawling settlement had much to offer the travellers, with its prosperous market place, vast naval docks, fancy clothing shops and taverns.
As Jean walked across the cobbled path that led up into the hills he gazed at the ancient Imperial Baptistery, a majestic sanctuary that has stood far longer than the village itself.
" It is said that one's social standing can be measured by how close one lives to the Chantry or Crestwood, it's the highest edifice of the town and the most important" explained the young woman that was following him " Near the baptistery can be found the beautiful homes of merchant princes and the noble estates that overlook the river" she pointed towards the road below them "Further down the hill
-----------------------------------------------------------------------------------------------------------------------------------------------

Forbidden-Hanyou


 Drawings: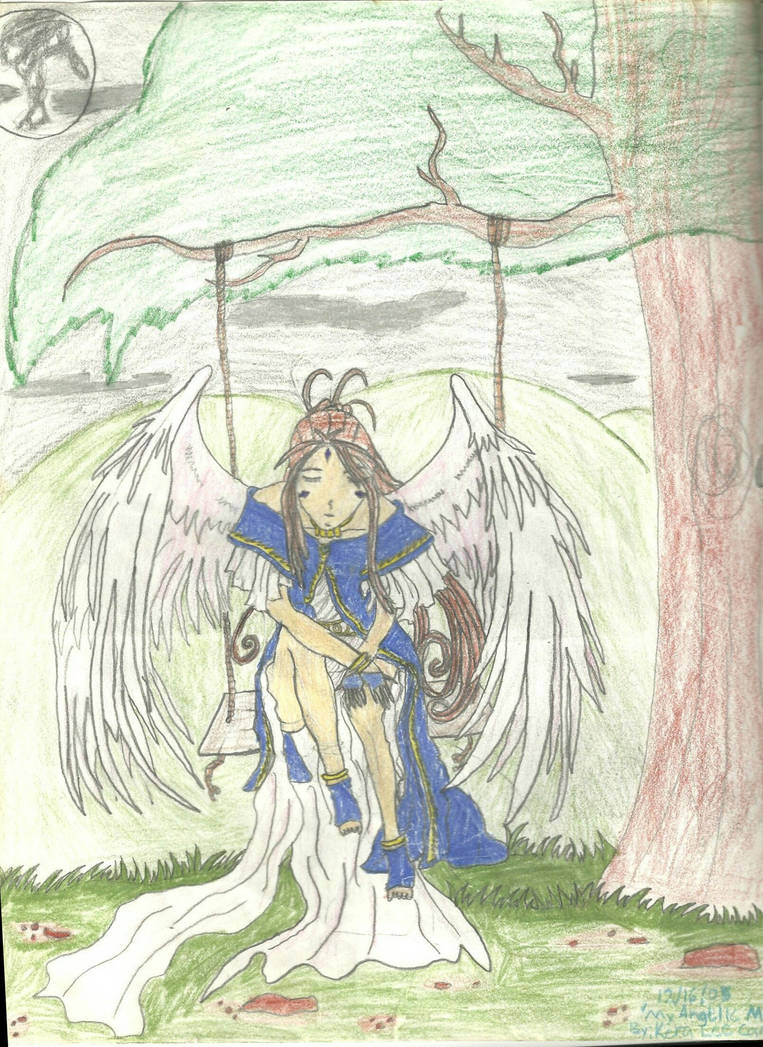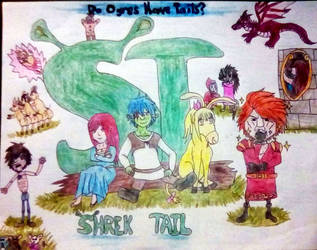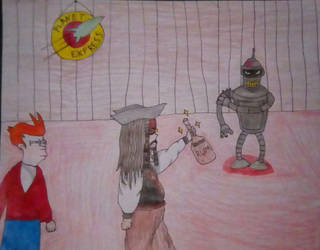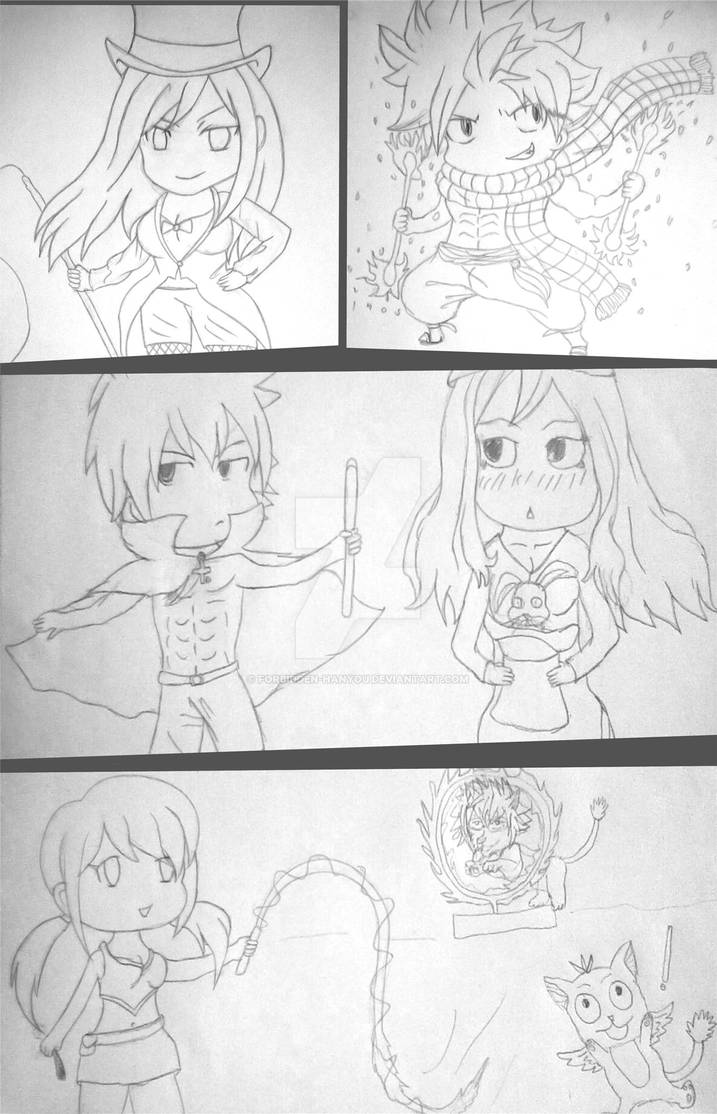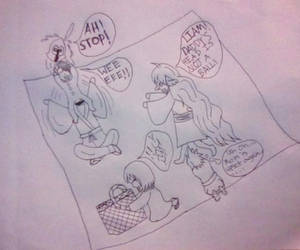 Photos: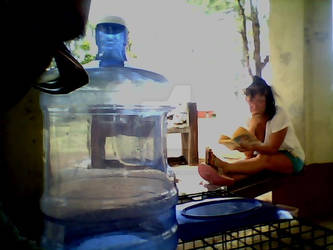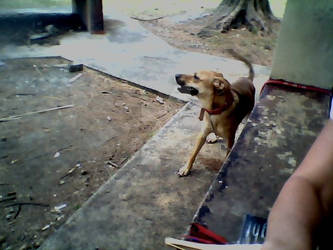 FT Fanfictions:

FF 2017 W1-Mermaid Blood-Solo Event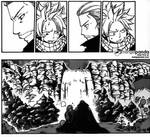 OK, so this is my first foray into the FT fandom of fan fiction; though I have been a huge fan for a long time.

This is made for the Solo Event of Fairy Fest Week 1 on deviantART. The theme is "Time Travel", and I had this idea that just wouldn't leave me alone. Hope you all like it it!
Disclaimer: Hmmmm...Nope. I do not own Fairy Tail! (Sadly) I own own this idea!


Warnings: Hints of NaLu, Spoiler from Manga Chapter 417!
------------------
"It is during our darkest moments that we must focus to see the light."
~Aristotle
------------------
It was late in the night when Natsu found himself suddenly awake and unable to fall back to sleep. He had run into Gildarts that day, so Happy slept next to him, with Gildarts on the other side. Sitting up, Natsu glanced over, and noted the man was still asleep. He stood quietly and walked down the path directly in front of him, and quickly came upon the waterfall that they had decided to camp near earlier that day.
Sighing, Natsu quickly took

Other Fanfictions:
-----------------------------------------------------------------------------------------------------------------------------------------------

Mirajanee

 Drawings: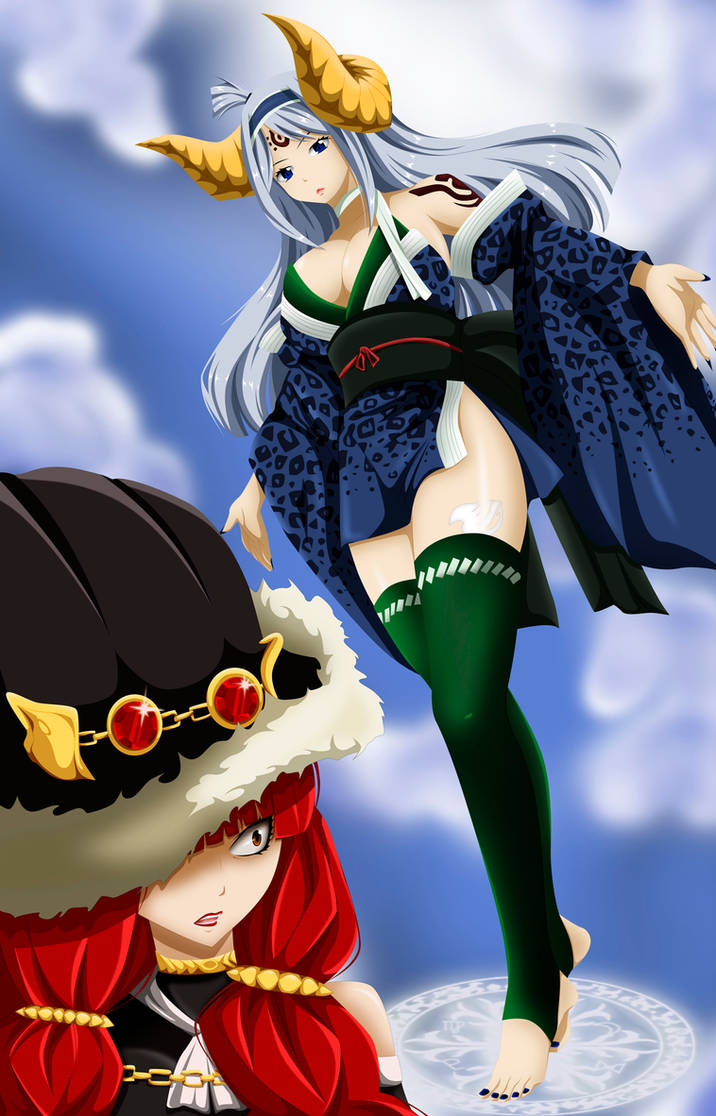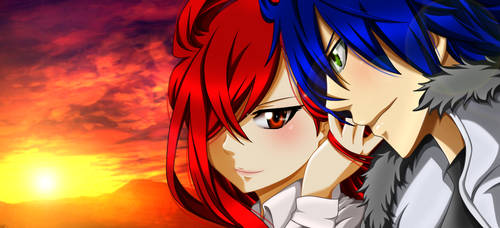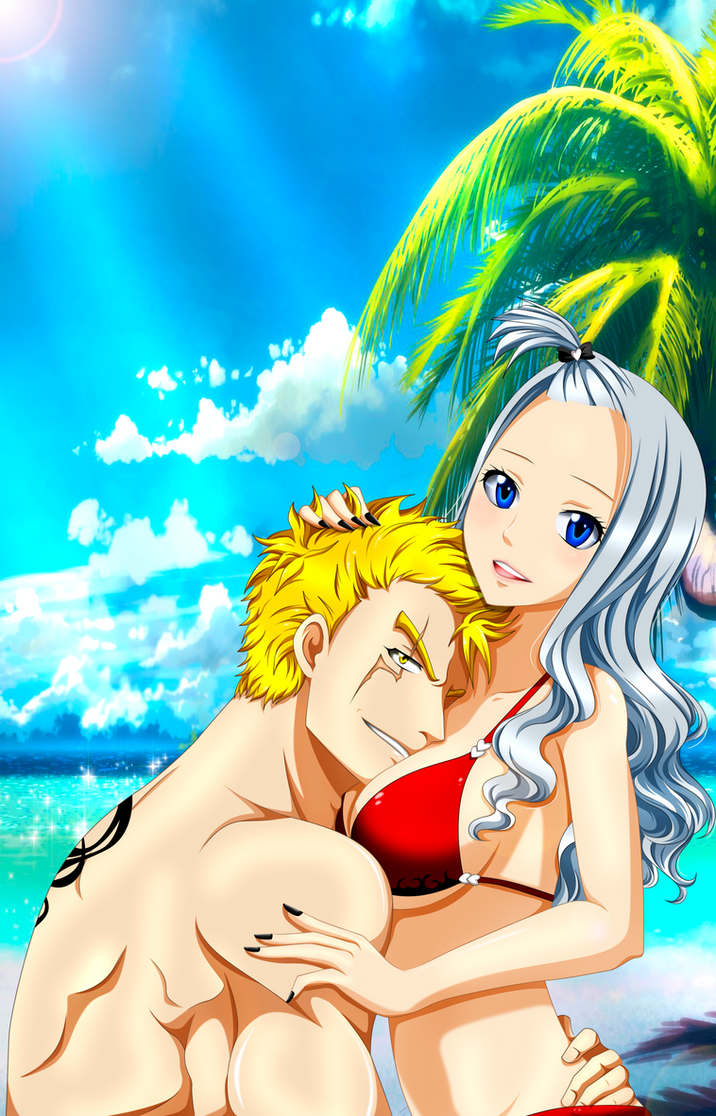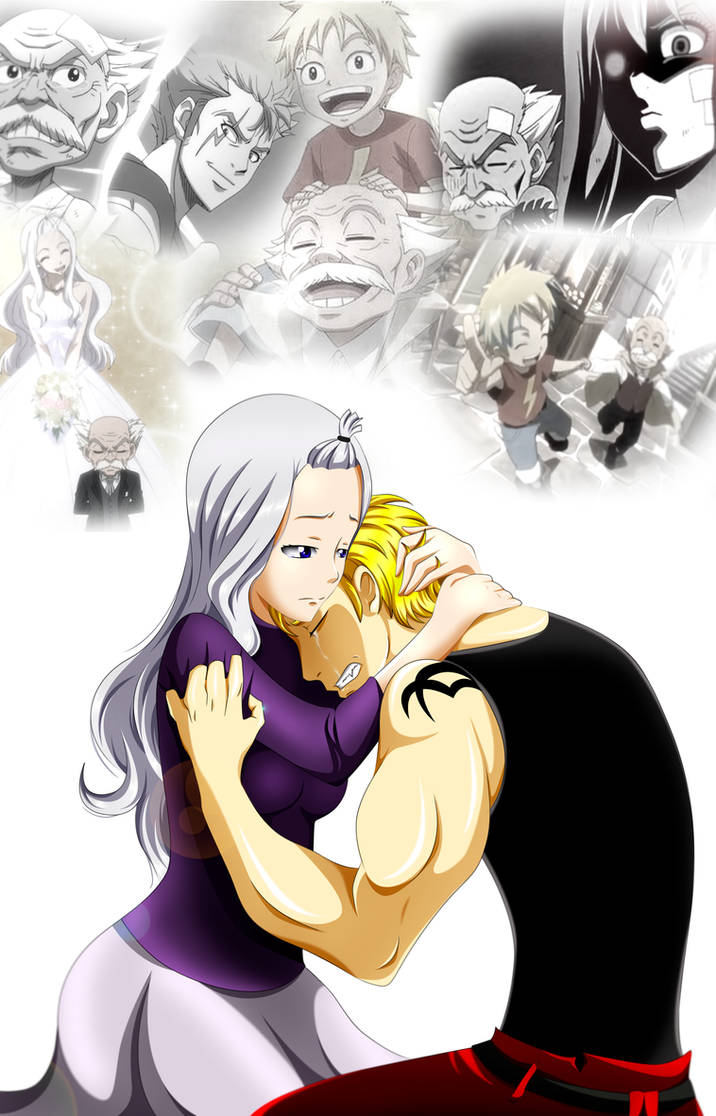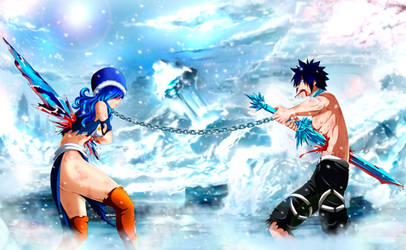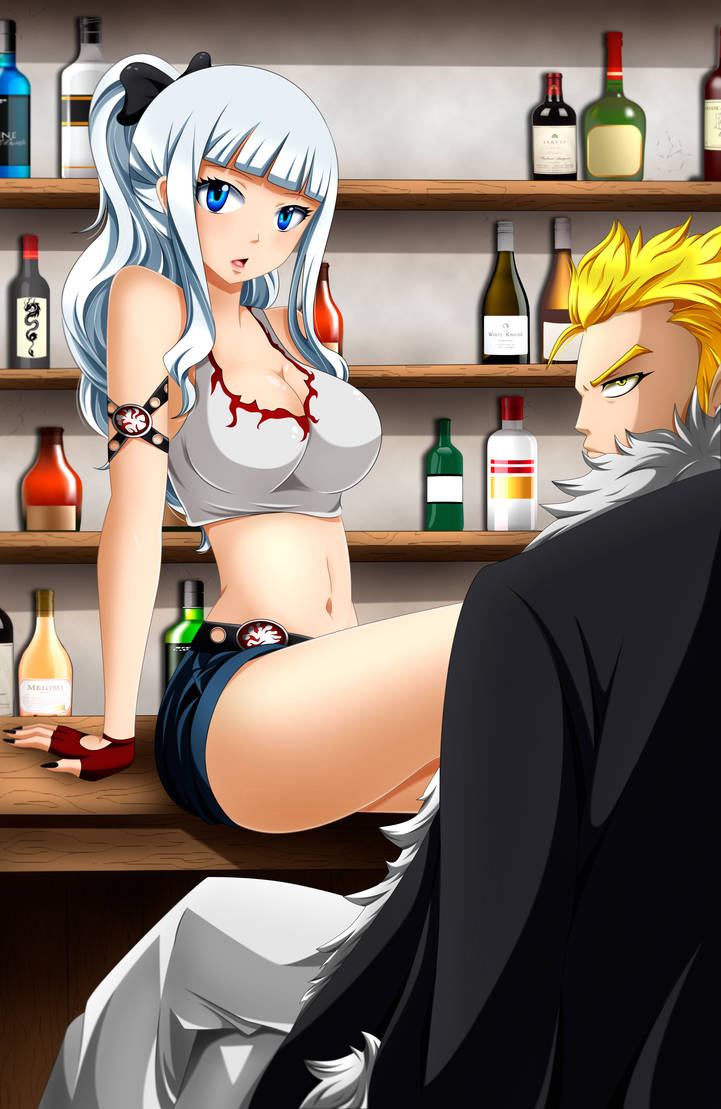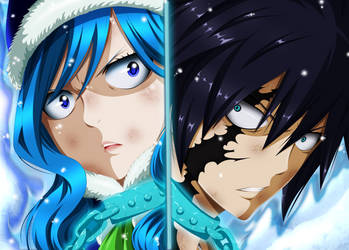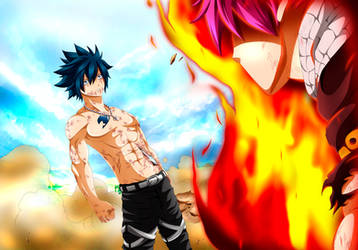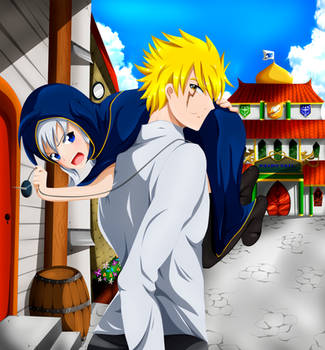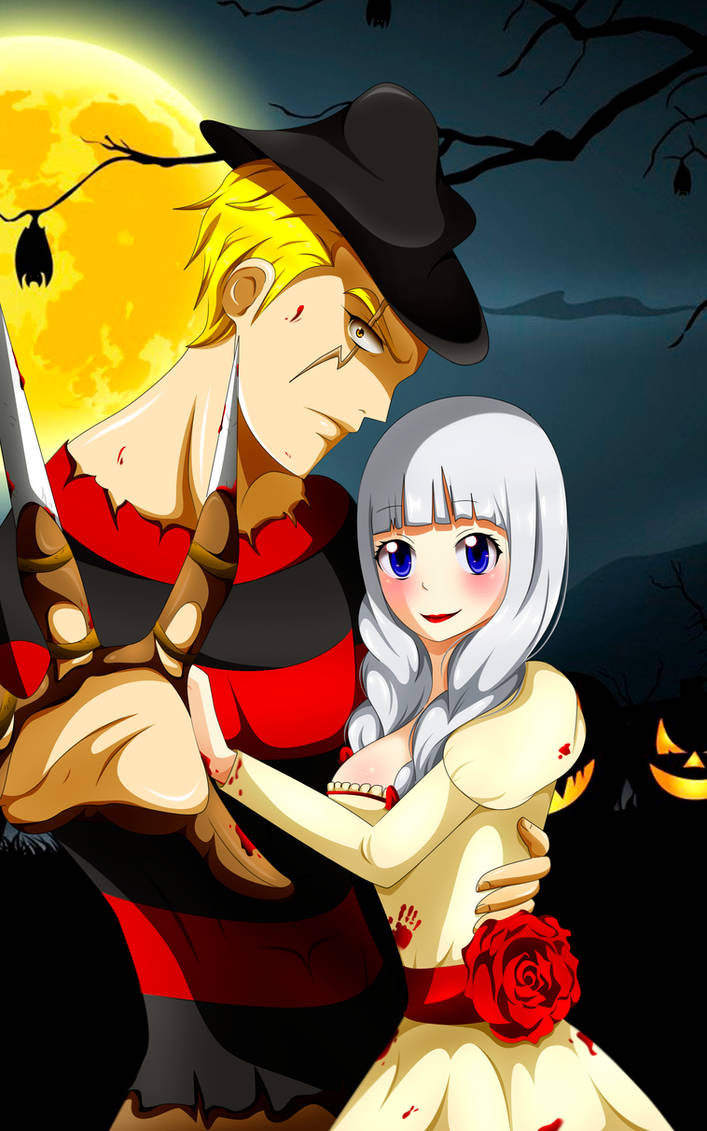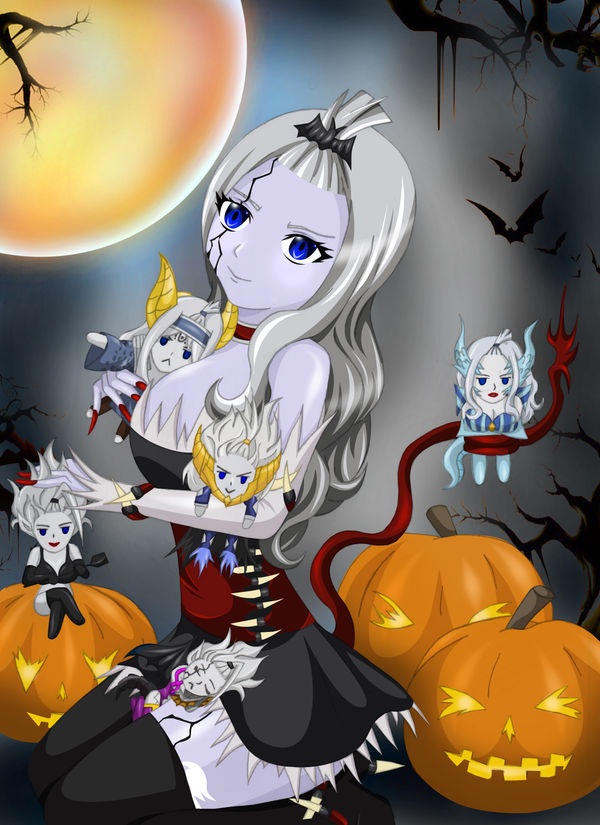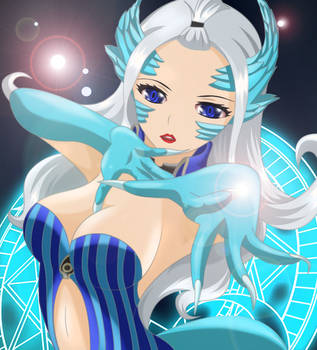 -----------------------------------------------------------------------------------------------------------------------------------------------

TitanXecutor


 Drawings: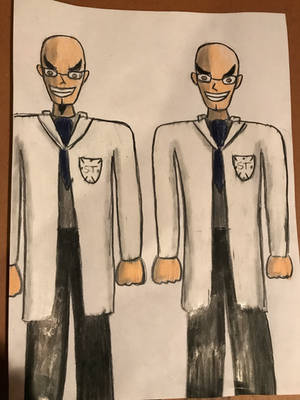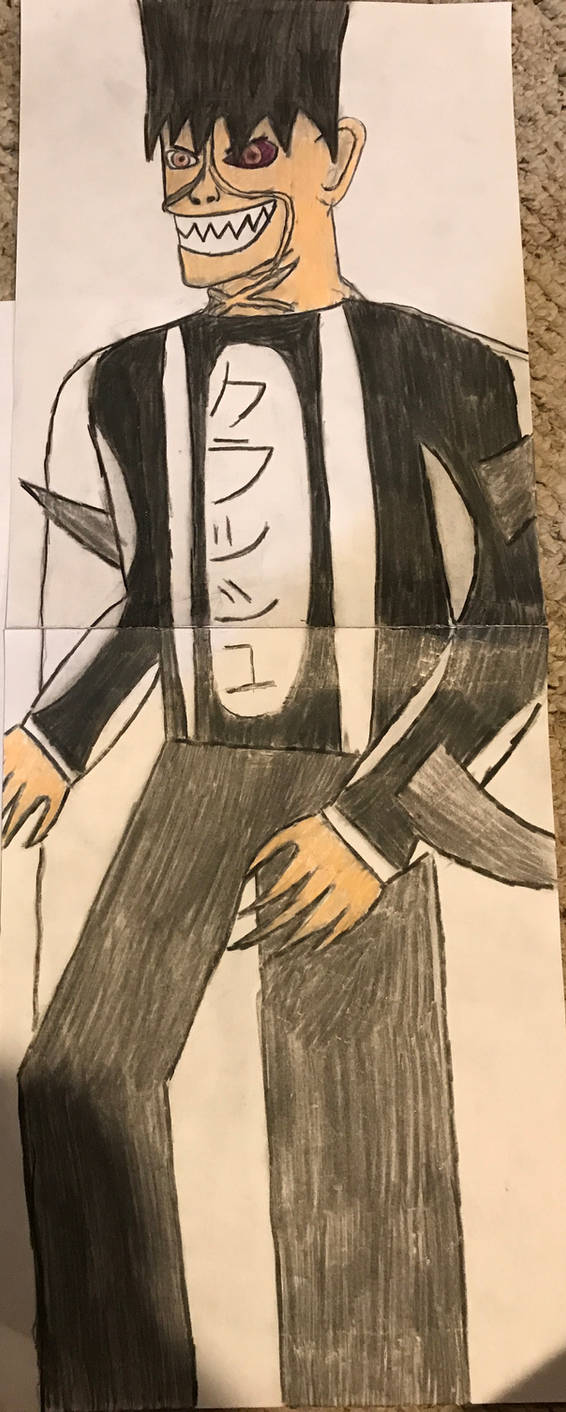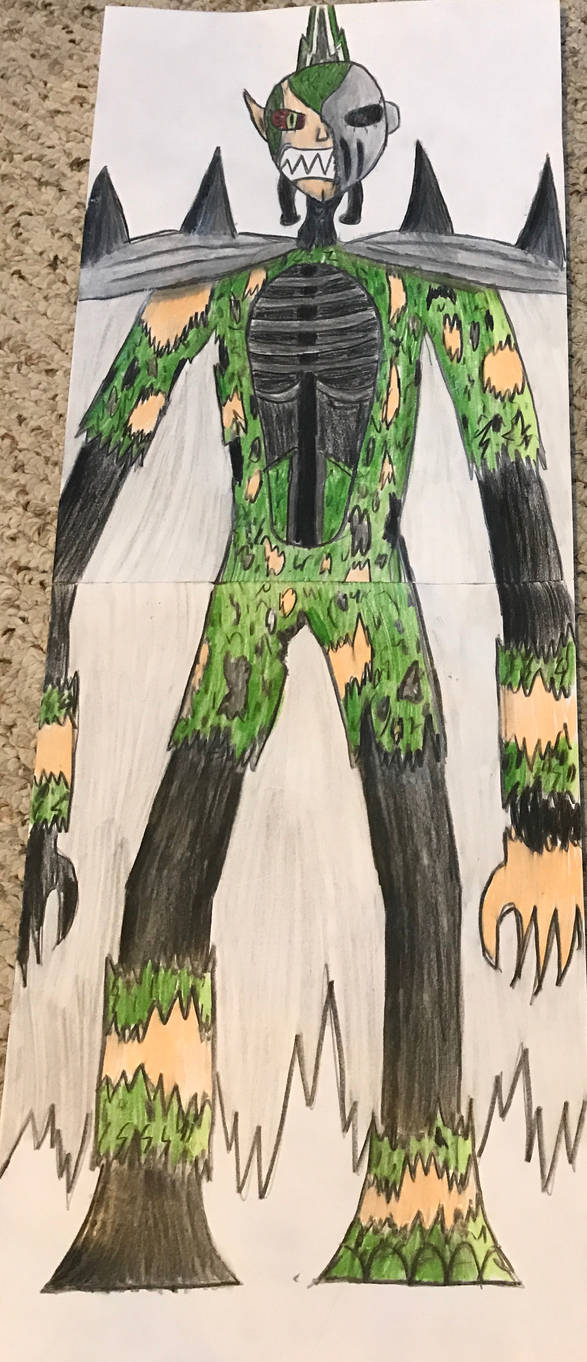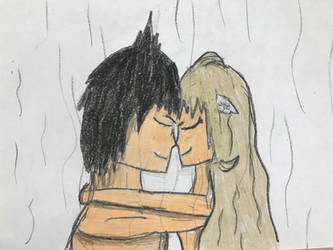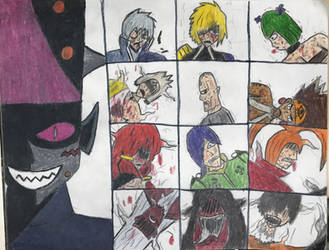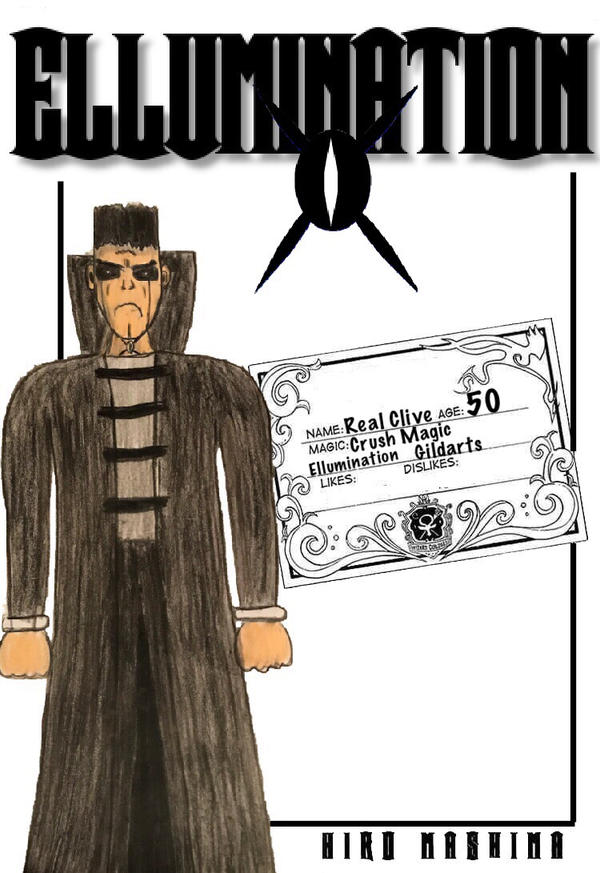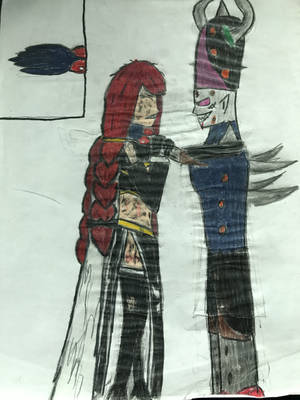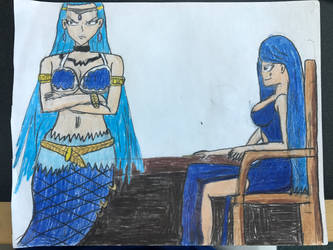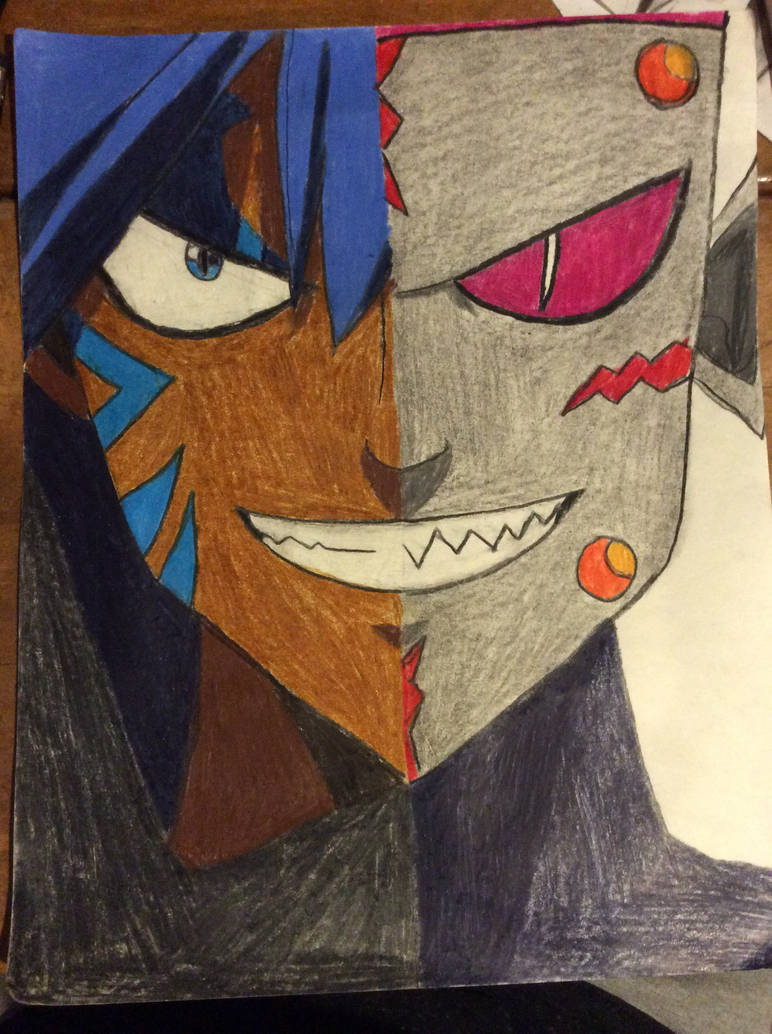 FT Fanfictions:

Fairy Tail Original Stories*Disclaimer: The following is a non profit fan fiction. Fairy Tail is owned by Funimation, A-1 Pictures, TXN, and Hiro Mashima. Please support the official release. My Original Characters (OCs) belong to me, and those characters will be listed below*
Fairy Tail Original Stories:
Mutant Arc:
Chapter 1: King Mutant
*Our story begins in X793, one year after the death of Acnologia. In the town of Magnolia, a band of thieves arrive at a small village getting ready to steal*
Thieves: *all charge at the village while laughing evilly*
Villagers: *all are terrified and the adults try to keep their children safe*
Thieve 1: ALRIGHT YOU VILLAGE TRASH!!! FORK OVER EVERYTHING YA GOT, AND WE'LL LEAVE!!!
A voice: Not so fast punks.
Thieves: Huh? *they all turn around, until a fist punches Thieve 1*
Thieve 1: GAAAAAHHHHHH!!!! *he gets sent flying*
Thieves: *all are terrified*
Thieve 2: *shakes* W-Who the hell are you people?
*The figures were shown to be Natsu Dragneel, Lucy Heartfilia, and Happy
-----------------------------------------------------------------------------------------------------------------------------------------------

MonoGhost


 Drawings: