Hello Everypony!
We are currently looking for more administrators to help keep this group running stable, especially when I am not available to manage the group.
I would be very busy starting next week on behalf of my training to become an Air Traffic Controller, and that would require me to  stay in the lodgings the training center would provide 6 days every week for about 6-9 months. That would severely tax my time to manage the groups that I do here in DA, and that presents
a problem wherein the members of this group would be presented with a huge inconvenience.
Now you know the main reason why we need new admins, but that is not the only reason. The incident last time also made it clear that this group needs an adjustment.
It needs more people who could handle it and take care of it, and any incident that might occur while I am not available.
That being said,
we are looking for admins with a good sense of moral direction
. So, what are admins supposed to do? Well, they would vote on the various deviations being submitted into the group, as well as assist in organizing the folders. What do they get for the efforts they put in? They get to help run a group that has more than 2 thousand members and steadily growing, and they would have special access to the special folders within the group for their own use.
It would be nice if you also have a
Skype account
so you would be able to chat and coordinate with the other active coalition group admins. Hopefully, make new friends along the way.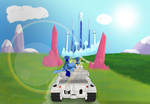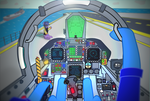 That about wraps up this Journal Entry.
Flying_Endeavor, signing off.