DeviantART was unique before because it allowed every artist to express they're own individuality. One of its selling points was the user interface which was differnt from other art sites and encouraged people to want to seek out other artists and view their content.
My opinion about the site's most recent update (Eclipse).
1) It's impersonal. The creativity and the sense of individuality have been abolished. Every single account is now exactly the same. The removal of custom boxes, the basic HTML and CSS codes as well as the ability to show multiple featured drawings at once is a total crime against the artists who want to advertise their work through their profiles.
2) The avatar icons and background pictures are too blurry.
3)
There don't seem to be any cropping option during the selection of background images.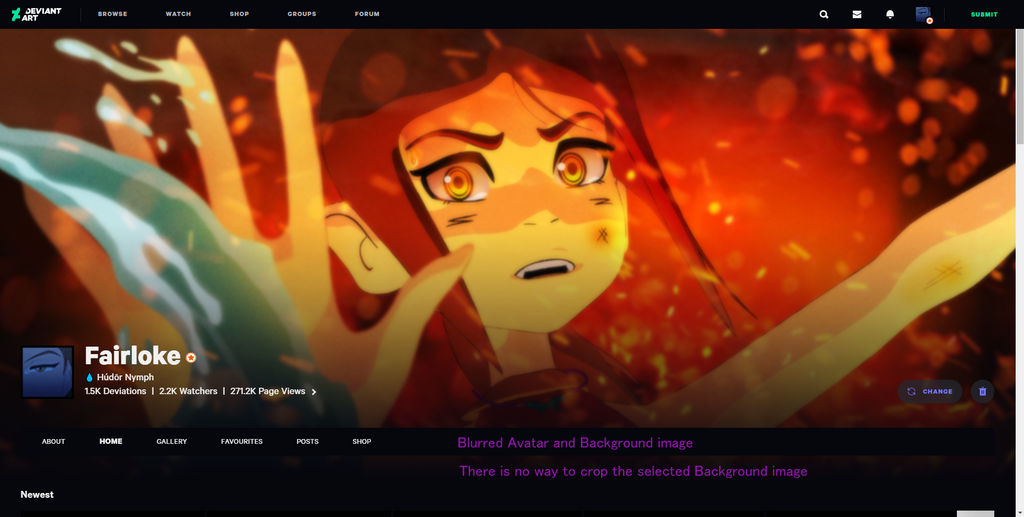 4) I am a BETA tester and I saw that customization widgets are gone. What would happen to all the people who paid for Core Membership during this transition? Are they going to lose their Core features?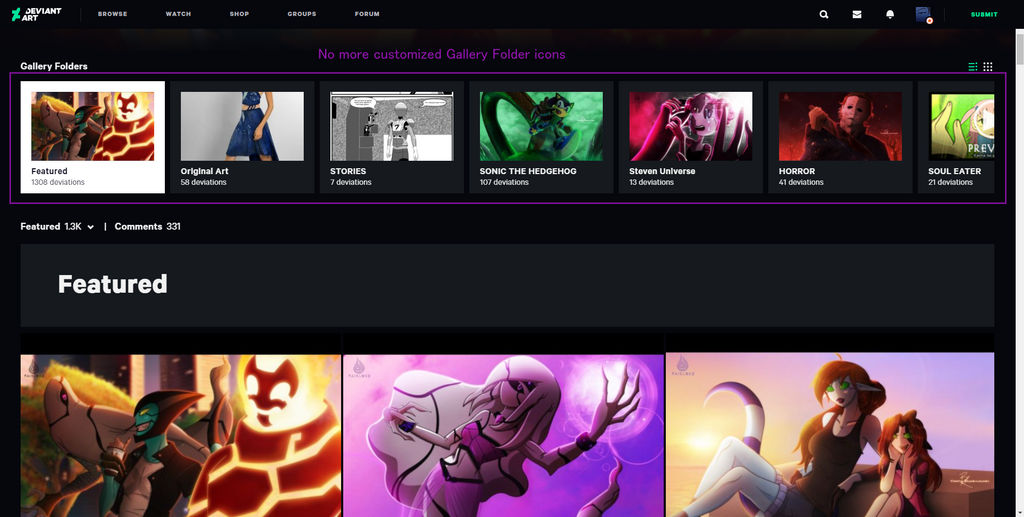 5) The art-gallery is compacted which gives me a feeling of claustrophobia. It is EXTREMELY uncomfortable to look at. Especially how squeezed the front gallery is with the comments.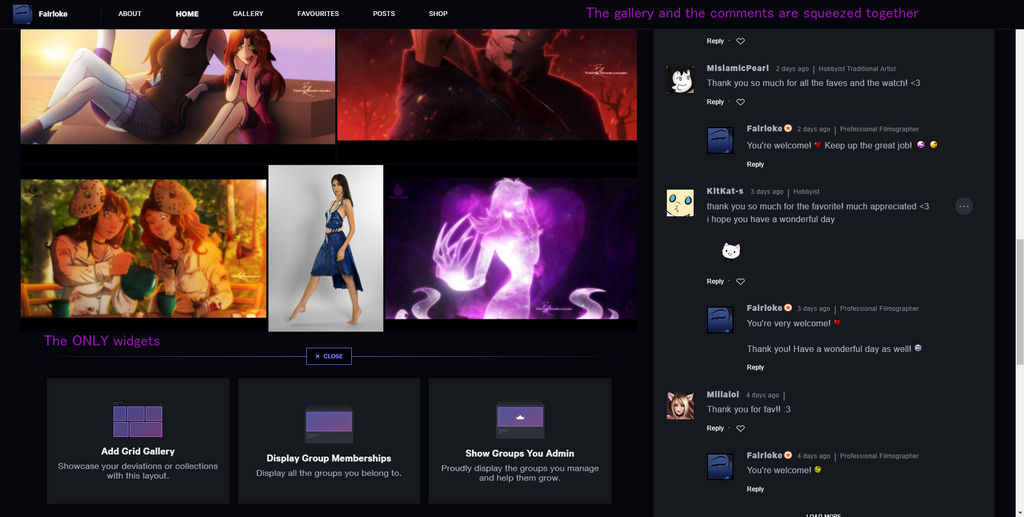 6) Even though the Night Mode has been requested by people in the past, the version presented here with Eclipse is extreme . It's either TOO bright or TOO dark with bright white letters and it is very harsh on the eyes.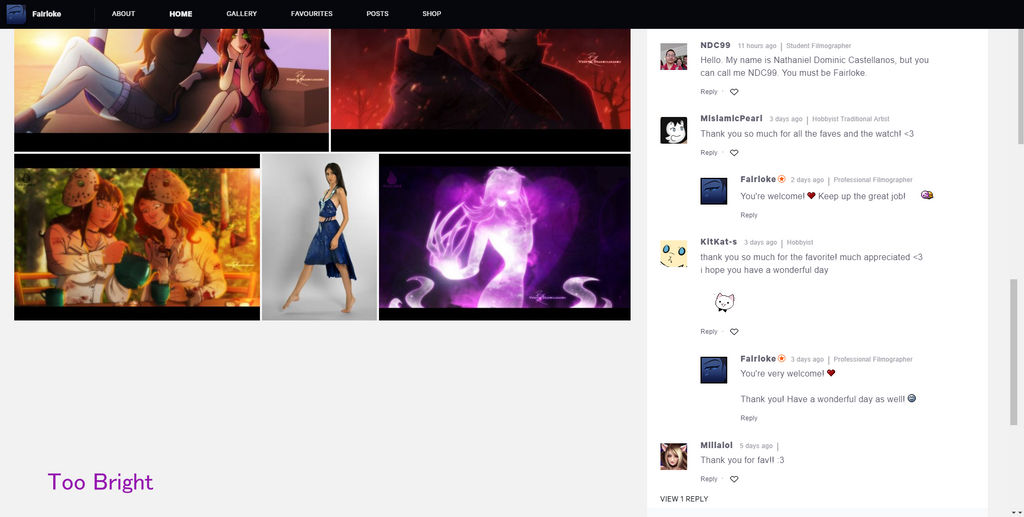 7) It's no longer possible to see when somebody on the friends list is available.
8) The "Like" button in the deviations discourages the faving of artwork.
9) The DELETE button is right NEXT to the EDIT button so mistakes can easily happen.
10) The descriptions under the deviations are automatically hidden and easily
ignored by the viewers. People were already ignoring the descriptions before to some extent, but after this update they are more than likely to be overlooked.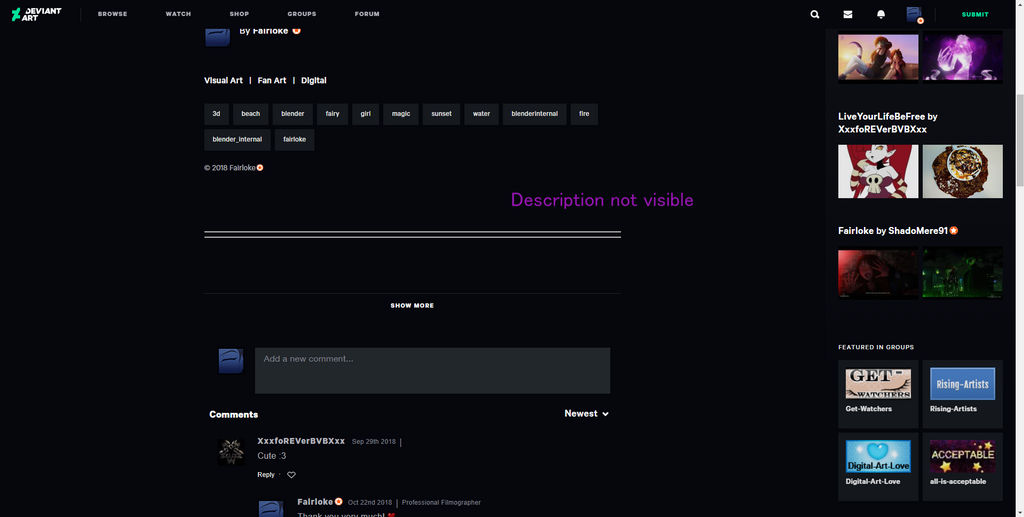 11) The notifications system feels congested and it's basically a huge list of words in comparison to the old version that was well-organized.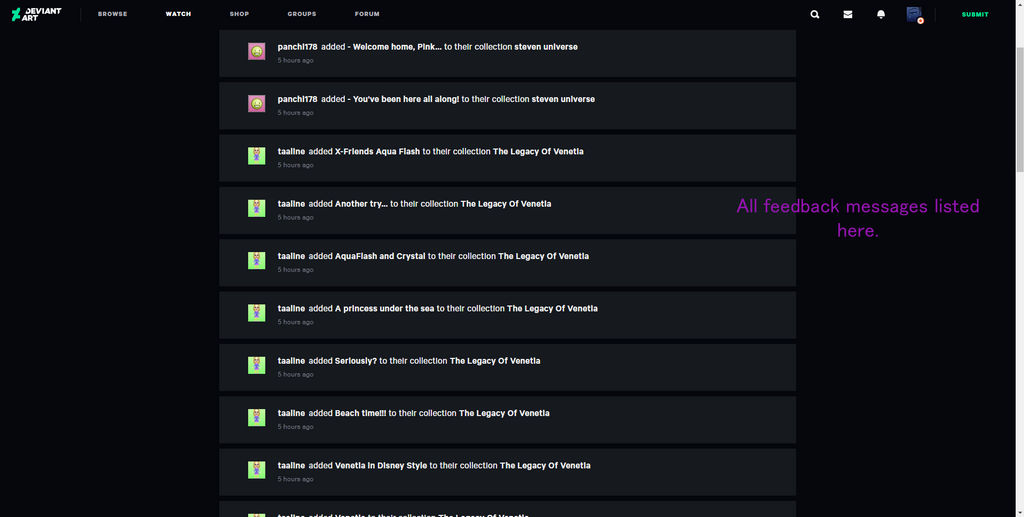 12) The comments are
conjusted.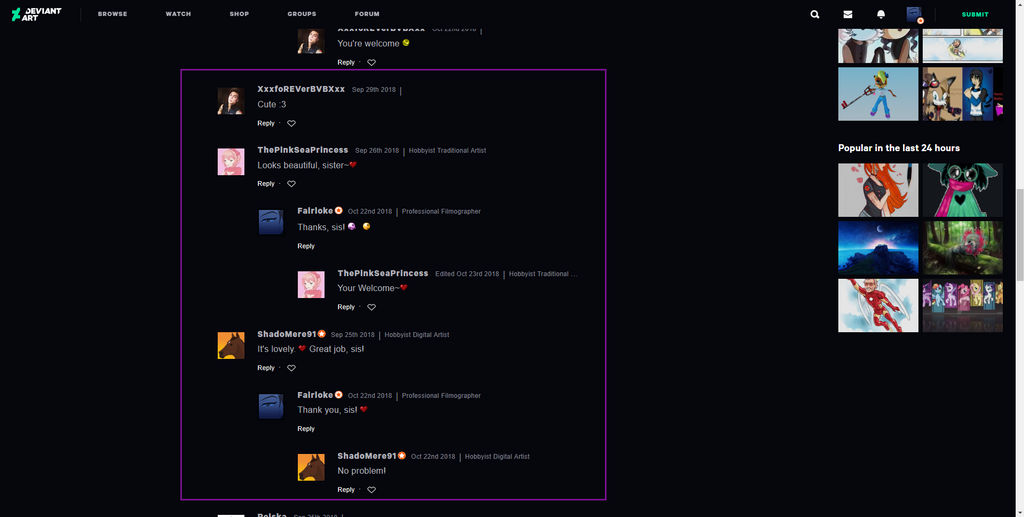 13) All the existing features take up the whole screen.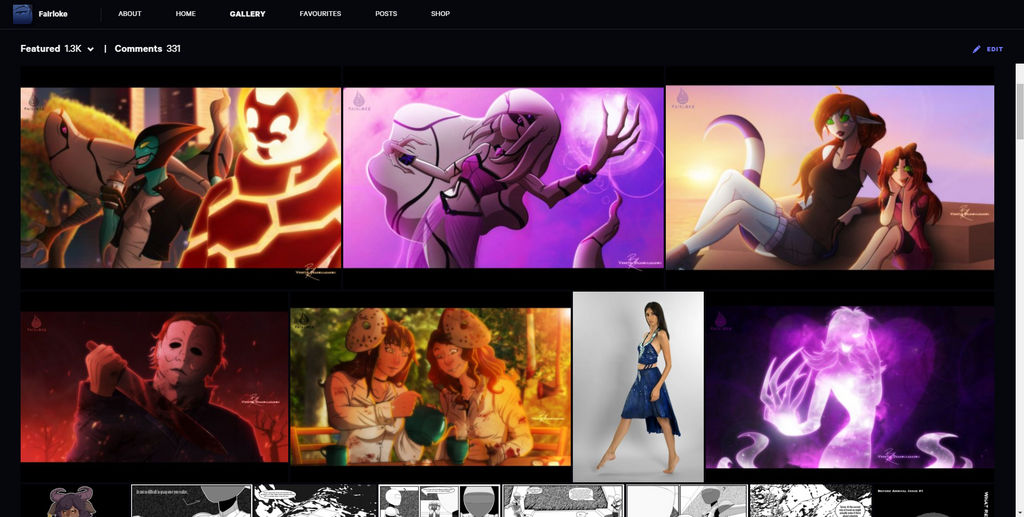 This update is ABSOLUTELY unnecessary and it has nothing to do with the things that people have been requesting for years. I believe that the DeviantART staff should focus more on
fixing the already existing problems rather than adding new additional features that we don't need. DeviantART was unique before and well-sought out due to its amazing user interface. This is definitely a downgrade because it takes away from the creative atmosphere that this place once had. I've been using this site for almost 10 years and I've grown accustomed to the system and I've invested a lot of time to the customization of my profile.


EDIT

I designed my own version of DeviantART Eclipse.

BLANK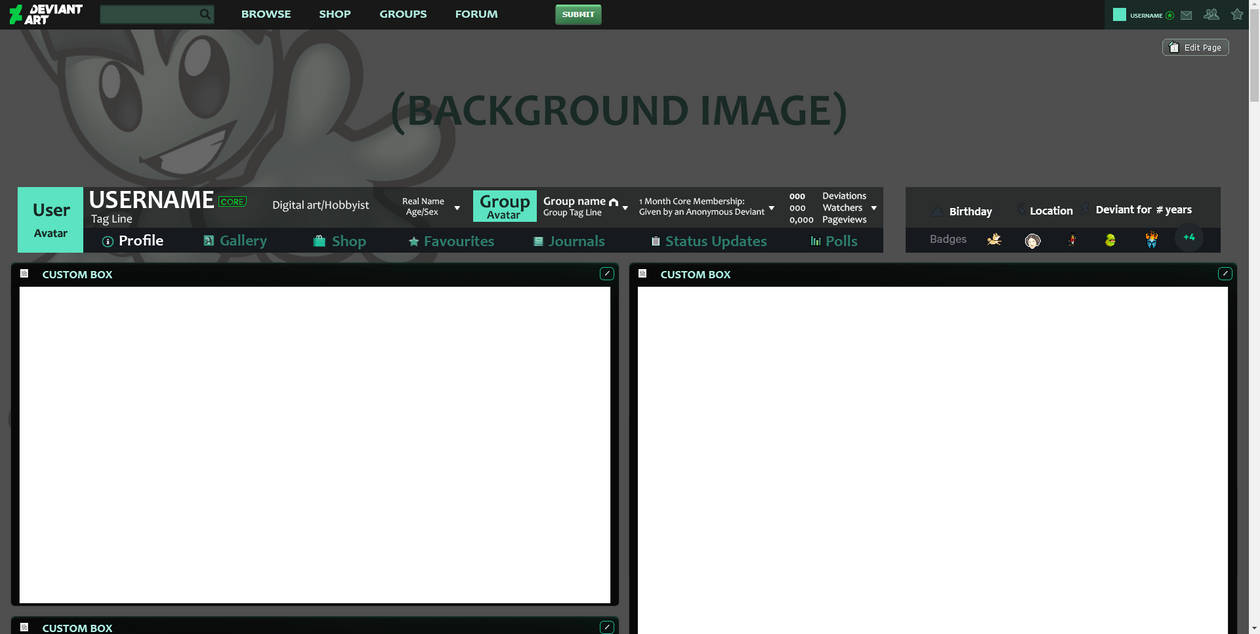 EXAMPLE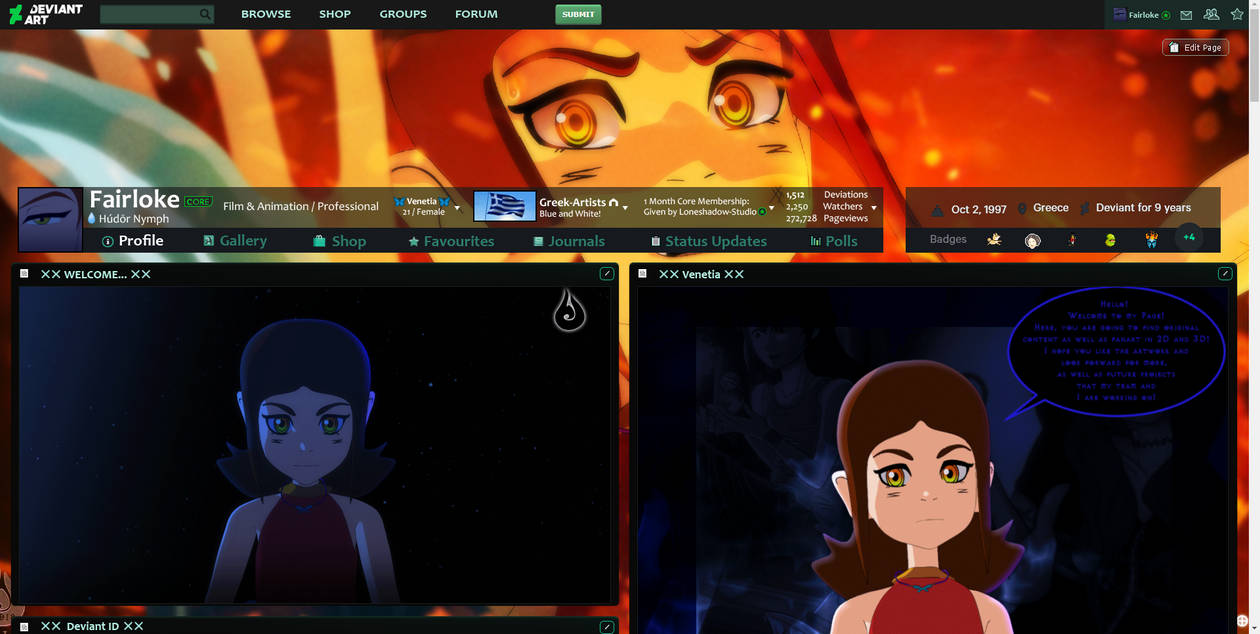 More infor here: