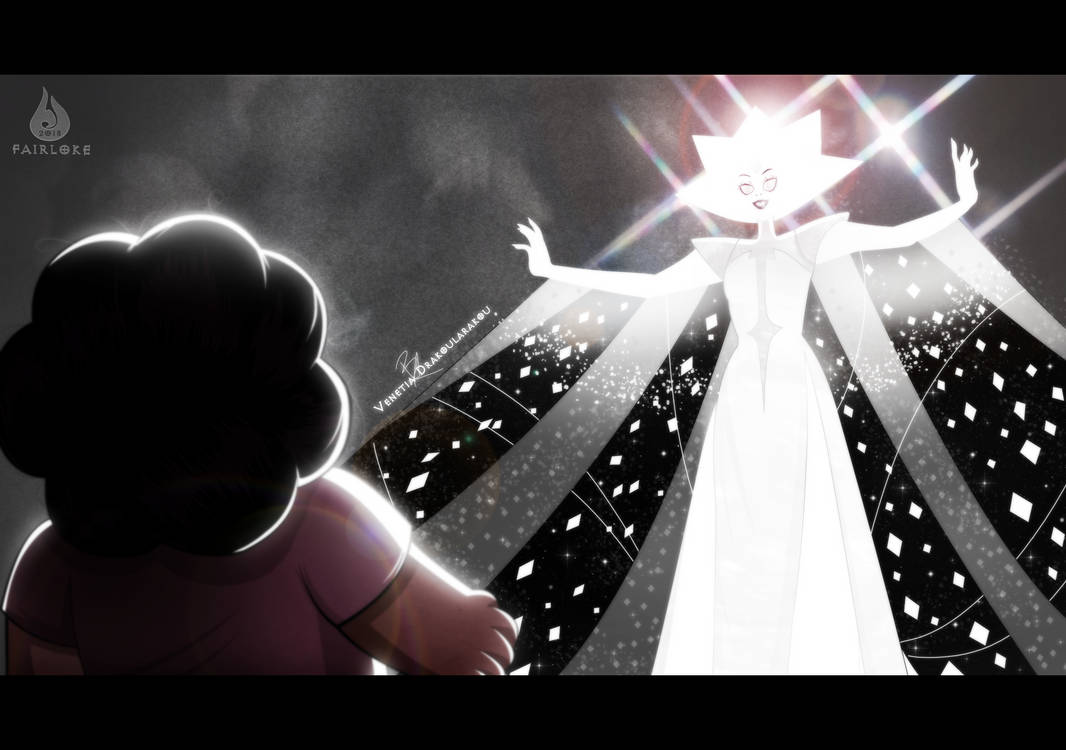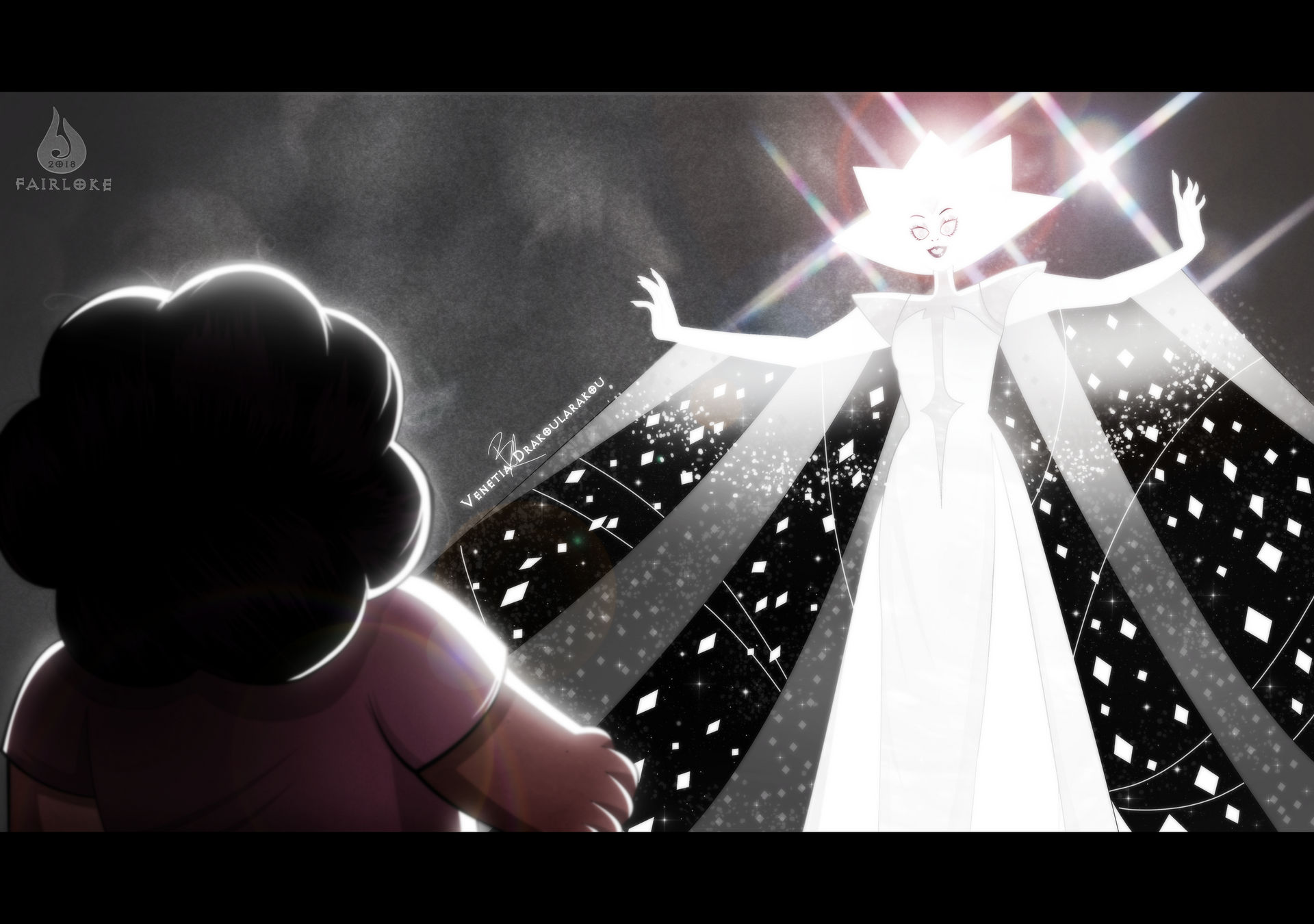 ---
---
I was not expecting this episode to come out so early!

I was so excited when I saw the previews on YouTube from Comic Con! White diamond is so beautiful!
Much more gorgeous than I expected!

But she is very terrifying. The fact that she was acting like a passive aggresive mother makes me see the relationship between Pink, Blue and Yellow more like a sister relaaationship. White is glowing and she is the most powerful and biggest gem ever so, I believe she represents a Paragon. The most perfect, largest and flawless diamond in the world. Heck, she could easily be Galactus' wife! lol
There are some things that I noticed about this episode.
1) Homeworld was destroyed! How? Why? Did White do that? Did Rose do that by reflecting the corruption light back at Homeworld unintentionally?
2) White was not surprised about what Pink did. She was acting like she knew! It makes me wonder why she didn't even attend to the trial. Is it because White has some kind of ability of reading minds? (Technically, Pink does like we saw in the episode "Reunited"). Does White have some spy anywhere? That was my original theory when I was supporting the idea of White shattering Pink which of course was debunked. What if she could see everything through our Pearl's eyes? Our Pearl is 100% White. She might be Pink's pearl, but this doesn't make her a Pink Pearl herself. She was given to Pink after all.
3) Blue and Yellow had no idea about the corrupted gems! They were even feeling bad about it. This makes me believe that this was White's doing. Just the thought of her knowing that Pink was down there and she yet could do something like that makes her terrifying as a character. If she indeed tried to kill her, then my theory wasn't that off to begin with!

4) White Pearl's gem placement. OK, everybody noticed that. Her eye was also cracked and removed for some reason. Some people say that White removed the gem out of her eye and put it on her belly button area to be reminded of Pink. I personally go by the theory that this used to be PINK's original pearl AKA Pink Pearl. It's not just that! Her designs also fits! The top cut, the gloves, the skirt, the stockings, the ballerina shoes, the cute hair, etc. I think that at some point this Pearl got broken (maybe Pink did it by accident since it's been proven that she has a bad temper) and got replaced by a White pearl, our Pearl. She wears Blue and Yellow so she was a gift from the rest of the Diamonds. White seems to be a saddist and her pearl looks very abused and broken which resulted her in completely losing herself and becoming a marionette/puppet. Maybe White is mind controlling her. Who knows? What if she intentionally took her away from Pink to give her her own Pearl so that she can spy on her though her eyes/mind? Also, our Pearl is not perfectly White. She has peachy hair and blue eyes despite her body color. Maybe she is an off-color so she wanted to get rid of her and take a perfect pearl instead. From what I read, the absolute white pearls in real life are the most rear ones so maybe it was difficult for a fully white pearl to exist. I also believe that Pink Diamond herself is an Off-color. I believe she was meant to be red and big like Blue and Yellow. Maybe that's why White wanted to get rid of her? >_>
Anyway, Ι really enjoyed this episode and I can't wait for the next one! The movie as well!


---
---
The Steven Universe Series Belongs To The Original Owner: Rebecca Sugar / Cartoon Network And Is Being Used Here ONLY In The Context Of Fanart Under Creative Commons License.
---
---
SOS
Pray for all of those people in Greece who got caught in the fires.


DONATION/ΕΡΑΝΟΣ
:
www.gofundme.com/greecewildfir…

ΣΥΓΚΕΝΤΡΩΣΗ ΕΙΔΩΝ:

AΘΗΝΑ:
www.iefimerida.gr/news/432995/…

ΘΕΣΣΑΛΟΝΙΚΗ:
www.youtube.com/redirect?event…
---
---