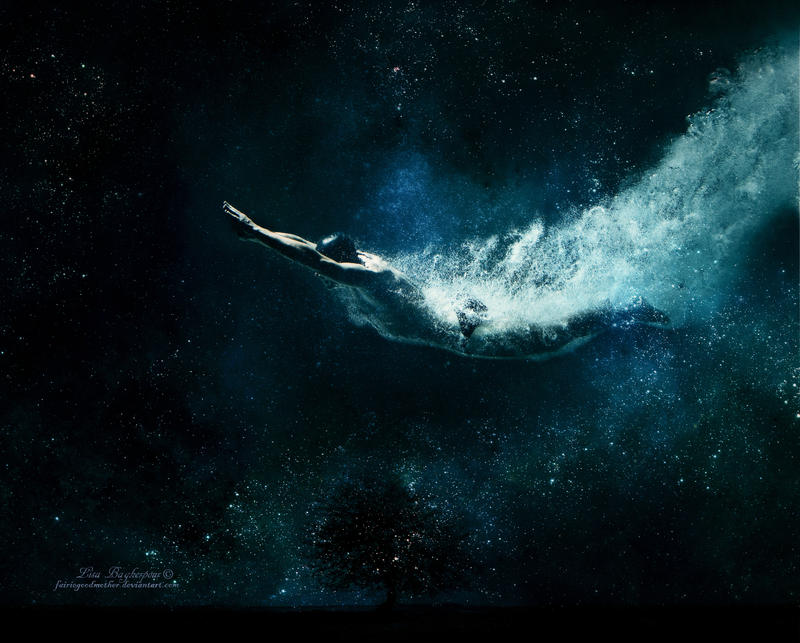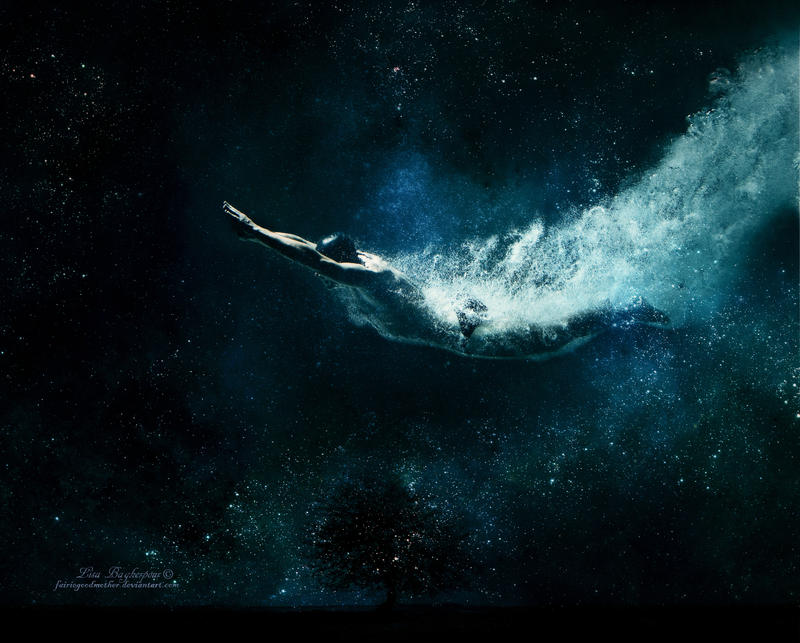 Thank You so much for all Wonderful comments for my DD

and Thank you
Aeirmid for featuring it

***
The surface of the pool was black, reflecting only the night, the moon, the stars. The coolness of the tiles of the diving platform beneath my feet my only link to reality. I launch myself at the moon, into the dark and into the silence of space. The water is icy cold and as I glide along I can see the comet tail of bubbles I have created as I fly through this watery universe.
"Liberation" I saw this picture of the man diving and I so wanted to play with it. I tried so many things and then it hit me. I wanted him swimming in the stars. The freedom of swimming. I hope you like what I have done

Model Shutterstock Image Id: 115159600
Background Shutterstock Image Id: 112649744
Background

fav.me/d53t57d
personal stock and resources
This photo took me a minute to realize what was going on and when I finally came around and noticed the detailing I couldn't help but gasp. This man diving or swimming among the stars not only gives the illusion and allusion of freedom, it also helps myself and the viewer understand what he is feeling. The idea of having him above an area (a tree on the plains) that we all know could be the perfect spot to see the stars, was inventive and blissfully unorthodox but sufficed to say...it worked. Congrats on another wonderful piece I look forward to much more beautiful work like this in the future
The Artist thought this was FAIR
33 out of 34 deviants thought this was fair.
Dog-of-Sol totally took the words right out of my mouth. Absolutely amazing. I only wish I knew what software you used to make it.
The image itself is well balanced, and the contrasting colors create a lot of interest. The blending of the images was an amazing idea and you executed it phenomenally. The contrasting shades of the colors and fade-in effect was very effective in developing the emotional impact the image gives. The composition isn't so full of details that it's distracting from the overall idea and makes this photo one of my favorites. You did a great job and I hope you make more like it!!!

The Artist thought this was FAIR
3 out of 3 deviants thought this was fair.