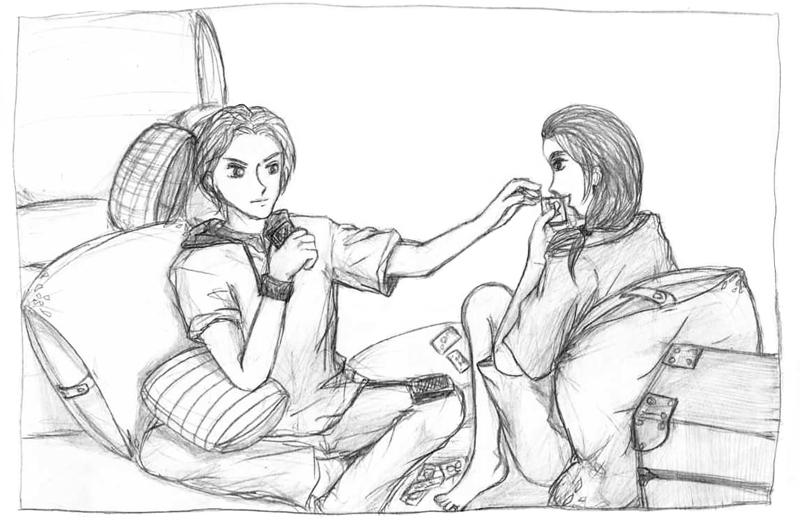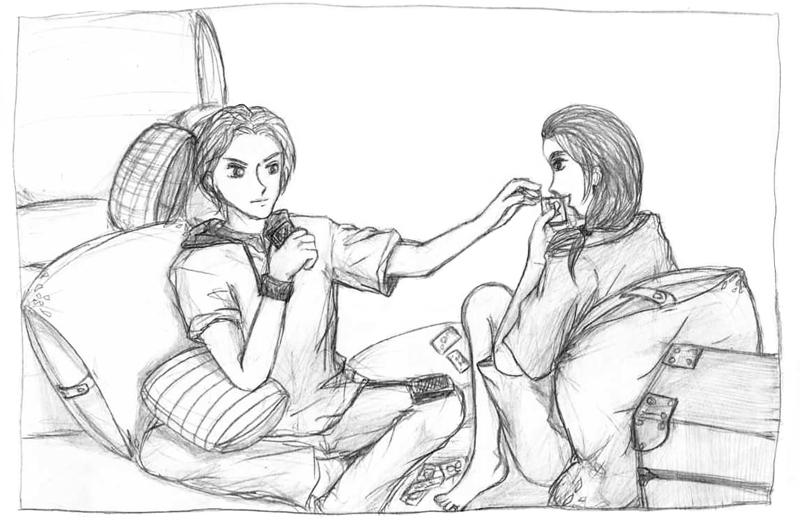 Watch
This is Helie and Bishop, from the Fifth Columnist, a comic by

I draw them with my own style, an-chan, I hope you don't mind ^^ So sorry if there's a miss

There's a stupid story behind the title, "Devil In Vacation"..... They played a card game on their spare time.
The game called 'setanan' in Indonesian, or 'devil' in English

Just let me know if there is another name for the game

Helix, Bishop, and the Fifth Columnist (c)


uwaahh?? mereka main setanan XDDD
gak nyangka

trus yg kalah ada hukumannya gak??

Reply

Yang kalah harus ngurus laundry sebulan

Reply




T.T how cuteeeeeee
i'll never forget this di-chan!

Reply