Creative Art Challenge

Creative Challenge #1 - Clean
faestock.deviantart.com/journa…

Creative Challenge #2 - Christmas
faestock.deviantart.com/journa…

Creative Challenge #3 - Gateway
faestock.deviantart.com/journa…

Creative Challenge #4 - Cold
faestock.deviantart.com/journa…

Creative Challenge #5 - Scotland
faestock.deviantart.com/journa…

Creative Challenge #6 - Froud Fae
faestock.deviantart.com/journa…

Creative Challenge #7 - Daenerys
faestock.deviantart.com/journa…
Challenge #7 - Link
This next bit i copied from a feature I wrote a few years back on my art account away-with-the-fae.deviantart.c…
"Anyone who knows me knows that it is no secret that I am a Big fan on The Legend of Zelda video games.
I remember one Christmas opening a present and finding out I had got Ocarina of time on N64, having no clue what it was. Because it was gold I thought it was oh so special.
Lovely rolling landscapes, epic temples, monster fights all set in a medieval fantasy world. I was made for this stuff!
five minutes in and I was hooked.
One thing I enjoy about the game, is moving between temples and levels. The open game play allows for exploration of the hidden treasure chests, fairy hide-aways, abandoned ruins and old forests.
Call up your horse, head in a random direction and just ride baby!
Add some creepy ominous music, dark lighting and a rumble pack, the epic battles with Boss monsters always left be a bit jittery."
for this challenge you can use any of the featured 'Link' stock
Deadline
Two weeks from today =
April 1st
Every entry is accepted as long as its based on the original image.
That includes traditional and digital sketches and paintings, manipulations, photography, stock and everything else.
To enter just leave a comment here with a link to your artwork on DeviantArt.
You can enter as many times as you like.
Why not shake it up and use a different medium. If you are a stocker try sketching, if you are a painter why not try manipulating.
If you only work with digital media, pick up a pencil and paper. Or make your own stock version.
Prizes
every month there will be 10 chances to get a little somethin' somethin'.

My Favourite
3 month Premium Membership
a feature
1x exclusive stock

Watchers favourite (chosen by you! via a poll)
1 month Premium Membership
a feature
1x exclusive stock
the other 8 entrants will receive 100 points and a feature each.
Go forth and save the Princess
Entries
</b>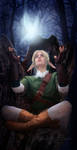 :thumb291505790:
:thumb291221228: :thumb291342046: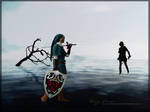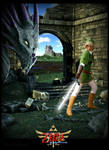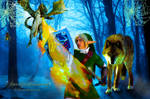 :thumb292068780:
:thumb291878273: :thumb291897364: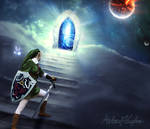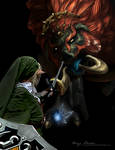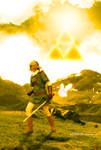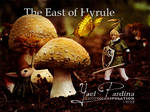 :thumb292540313: :thumb292748722:
:thumb293270776: :thumb293558520: