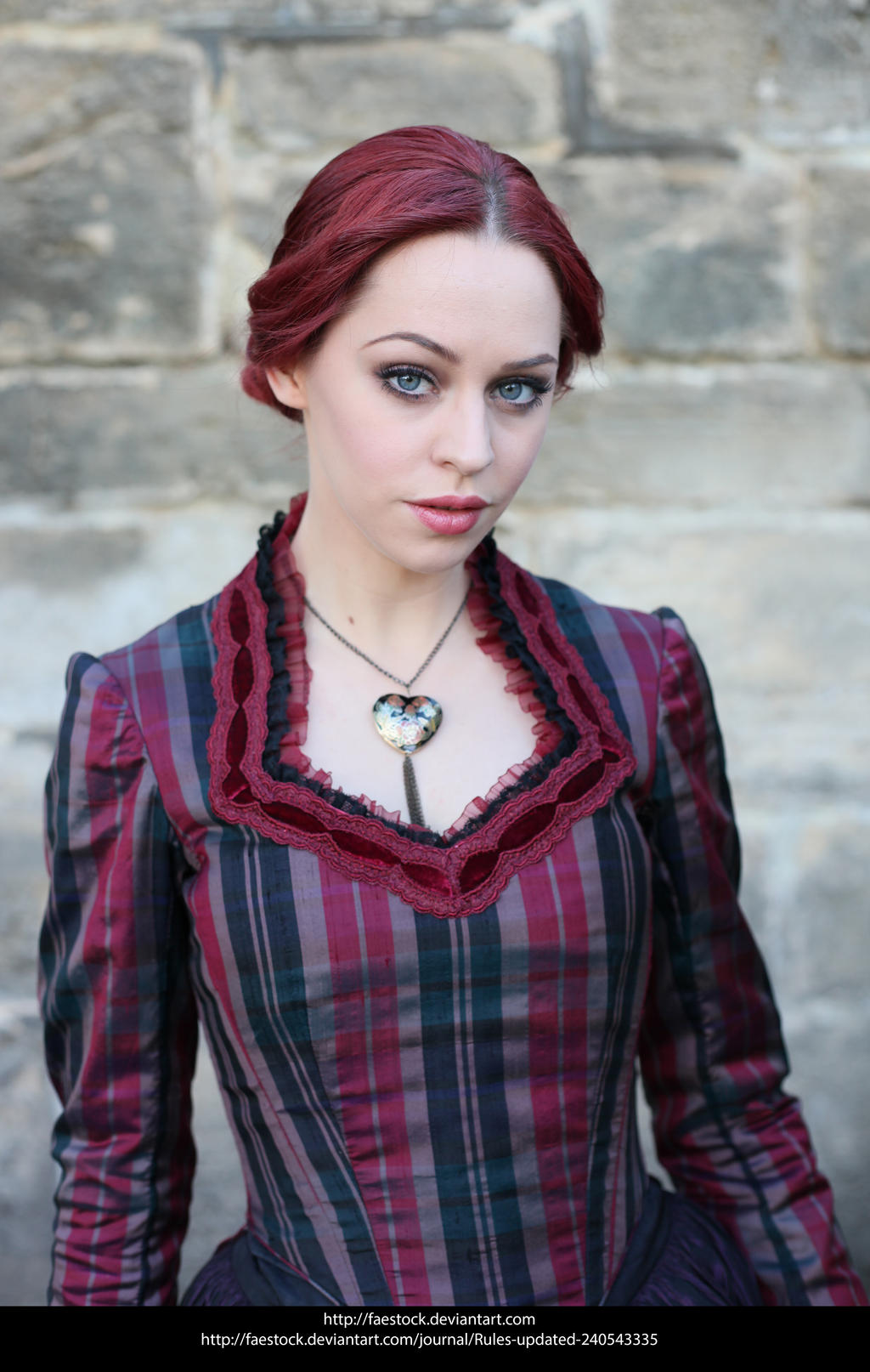 Watch
My Website
Find me on Facebook
#faestock
on instagram
CLICK HERE - RATES & CONDITIONS FOR STOCK USE
Read them before using this stock.
By using this stock image you are agreeing to comply with my rules
FAQ #217:
What are "Stock and Resources" and can I use them in my submissions?
EXCLUSIVE STOCK PACKS AVAILABLE HERE



Jessica
The first thing that strikes me about the image is the colour of the model's eyes, beautifully accentuated by the choice of dress for the photo.
The poise and figure of the model are beautifully set, and the mood of the piece, the Victorian (victoriana era) is wonderfully presented with the limit of the stock photo on show.
I like the feel of the beautifully highlighted hair which speaks against convention and shows another level of playfulness, which is against the norm, representative for the period in which this photograph has been taken.
I absolutely adore the clarity of the photo, but I feel it is slightly let down by a background which is attempting to dominate the outline of the model, by drawing the eye away from the central focus. But as this is meant to be a stock photo for other artists to use, the background can easily be changed or modified, and this is not a major issue.
Whilst I am drawn to the model's face, and those beautiful eyes, there is a sense of over-anticipation, within the structure of the eyes and cheekbones, yet again this could well be a mood piece, and does not overly detract from the photo itself.
I like the look of the pendant, which draws the attention towards the neckline, but it could have better clarity and feels a little blurred, like a soft focus, in an otherwise clear clarity of a central object with regards to the model and the clothing.
The embroidery around the neckline suits the dress beautifully, and the pattern speaks of a simple life...but a good one.

There is a strong sense of light and life within this portrait photo and yet again the eyes just draw you in, so I guess everything else could be forgotten

I think the makeup are subtle and defining, and they are not over the top, but complement the different colour components of the piece and the colours work wonderfully together.
Nice photo, my friend!

The Artist thought this was FAIR
7 out of 7 deviants thought this was fair.