I've been planning on writing this journal entry for a while. My first one, where I wanted to celebrate something that has been very inspiring for me, as an artist.

One of the things I've found absolutely amazing and wonderful on this site is the range and scope of art, and how easy it is to discover. Just click, click, click...

 I've spent hours trawling through different 
groups, 
gallery and favourite collections, utterly enthralled with the beauty, the weird and the just plain wacky. This is probably old news for some of you. We join sites like this for different reasons and initially I was just after some feedback as I'm self-taught. But I've found a lot more than that, most of it good, some not. Just like people I guess.

Anyway, I wanted to celebrate by sharing with you some of my favourites. I really enjoy the journal features that 
other deviants put out
, and I thought I'd feature a Dozen Dangerous Deviations, maybe once a month. But I had too much difficulty choosing just 12, so for my 1st feature I've chosen 24. I hope you enjoy...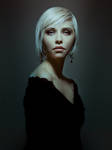 <da:thumb id="368831040"/>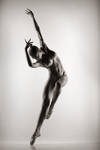 So, if you haven't seen them before, 
please check these out
.
All the best and h
appy drawing/painting/snapping/clicking/whatever,
Kath