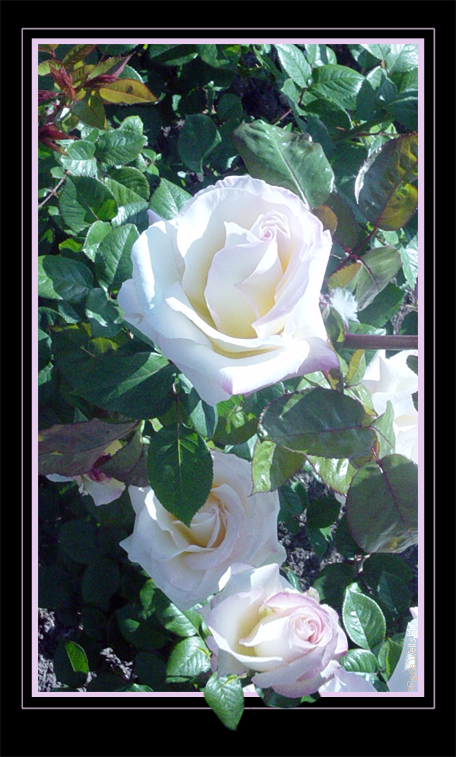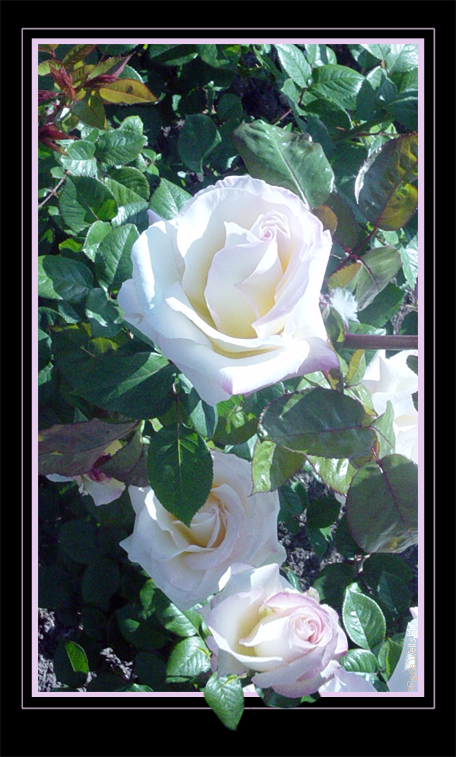 Watch
Taken in the rose garden at the mission in Santa Barbara, California. The rose was called Pure Love or something to that effect...sorry I forgot!

I like how glowy the largest rose is in this shot.


Reply

so fresh & pure

Reply

Very pretty and I love how you made the one pop off the page

Reply

Wow. i'd have a lot of fun drawing and shading that! hurray for shading! You're right it does have a glowy quality to it. All these roses make me think of Alice in Wonderland.
Reply

Reply

Those roses are beautiful! I think this has to be my favorite out of the 3 you submitted today. Great work!

Reply

OMG this is SO pretty! : D I LOVE the border you did! Looks like a window!

Love it!


Reply

Reply