Journal Entry:
Fri Dec 7, 2012, 5:06 PM
EEEEEEEEEEEEE Q U Q IT'S BEEN SO LONG SINCE I'VE BEEN HERE UHUHUHU
Sorry for the delay for contest decision making!

There were so many amazing entries and we had such a hard time choosing just three winners a;fdka;afj huff

We want you all to know that we are so thankful for you guys joining our contest ; v ; it really warmed our hearts that we had so many participants! ♥♥♥ Q u Q

Anyhoo, without further ado, we have the results now!









In First Place: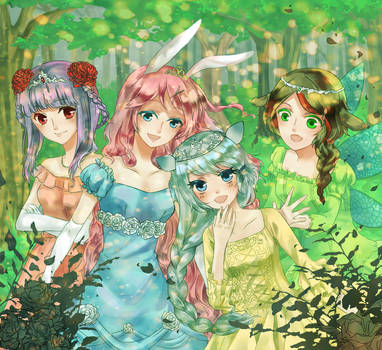 laexdream

:'D This is absolutely gorgeous! You have such a nice style and coloring technique

You matched the theme so well and everything looks beautiful u///v///u









In Second Place:
:bigthumb334067317:


Lillieath



Wow! The effects and colors are drop dead breath-taking! I love the imaginative way you placed all of our characters and I really love each of their expressions > v < ~b our characters look so cute!









In Third Place: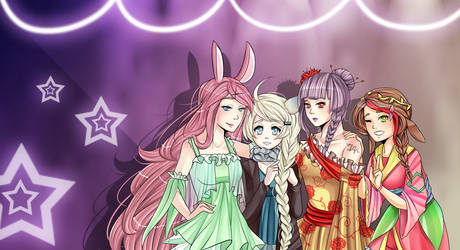 MizumiHisui

Uwahhh Q v Q ♥ this entry is so pretty > v < I really love how you color and drew their hair and poses! * 7 * They all look so close and happy afk;jsf<333









Honorable Mention:

iPlu

ahhhh we just couldn't resist adding this one ; v ; The theme is so creative and cute and our characters look so cute in your style > u < ♥

Congratulations to all the winners! You guys are all amazing * 7 * ♥

Thank you to all the participants who entered. You guys have no idea how happy you made us; each picture was so beautiful and we knew you must have put a lot of thought into drawing them u v u and for that, we'd like to give all of you one last round of applause.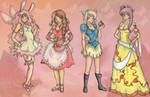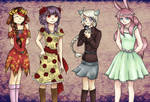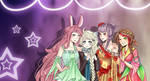 :thumb331535182: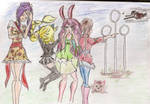 :thumb334067317: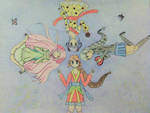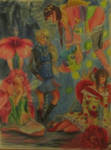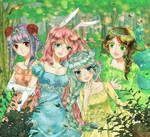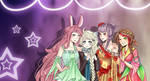 And to the winners, you will have to notify the prize-givers so that they may give you their prize ; u ; ♥ fae-ru.deviantart.com/journal/… <--- you can find everything here u v u ~