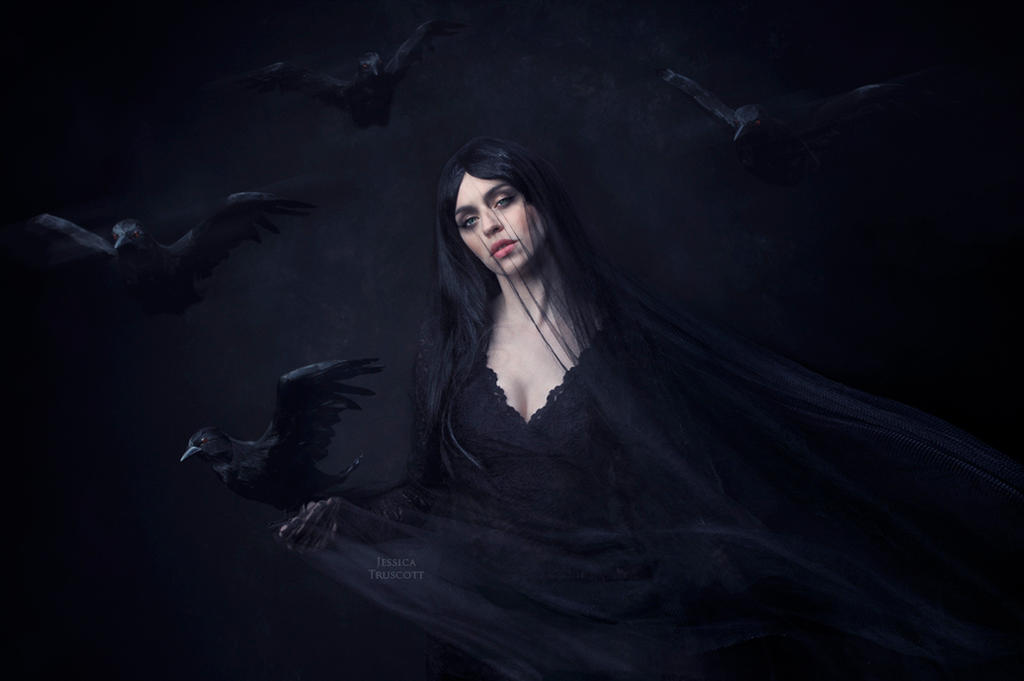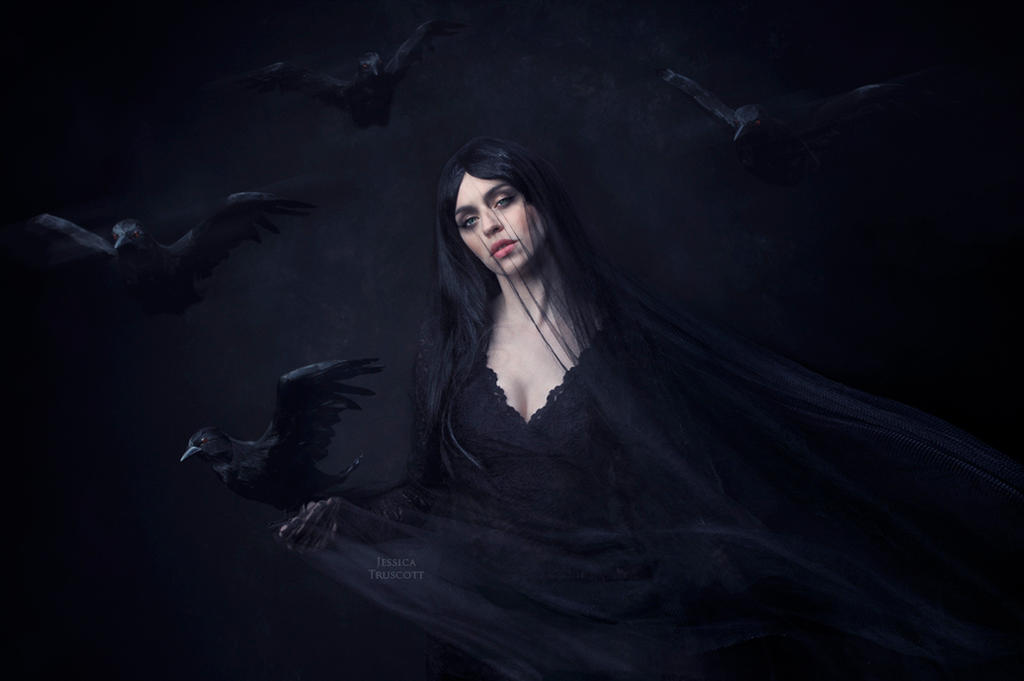 Watch
Part of a series I am working on.
Self Portrait
Still needs fine tuning, but I wanted to share it anyway.
The Goddess Morrigan
The Morrigan is a goddess of battle, strife, and fertility.
One of the Goddess Morrigan's best known characteristics, is that she was a shape-shifter, one of her major forms was an old woman, wrapped in a cape of raven feathers, but she also took the shapes of a crow or banshee
Her role was to not only be a symbol of imminent death, but to also influence the outcome of war. Most often she did this by appearing as a crow flying overhead and would either inspire fear or courage in the hearts of the warriors. In some cases, she is written to have appeared in visions to those who are destined to die in battle by washing their bloody armor.