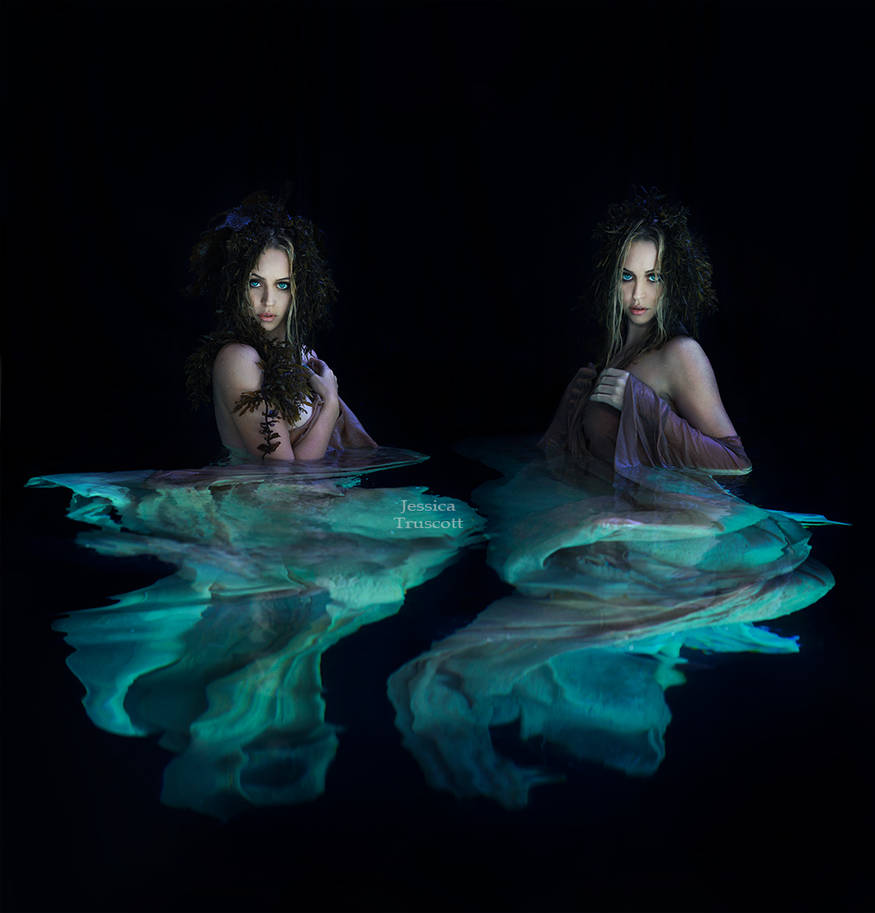 Watch
Part of a series I am working on.
Self Portrait.
"When angels fell, some fell on the land, some on the sea.
The former are the faeries and the latter were often said to be the seals."
- Anonymous Orcadian

Selkies are mythological creatures found in Irish, Scottish and Faroese folklore. Selkies are said to live as seals in the sea but shed their skin to become human on land.

Stories concerning selkies are generally romantic tragedies. Sometimes the human will not know that their lover is a selkie, and wakes to find them returned to their seal form. In other stories the human will hide the selkie's skin, thus preventing the selkie from returning to its seal form. A selkie can only make contact with one human for a short amount of time before the selkie must return to the sea. The selkie is unable to make contact with that human again for seven years, unless the human steals their selkie skin and hides it or burns it.
In the surviving folklore, there is no agreement as to how often the selkie-folk were able to carry out the transformation. Some tales say it was once a year, usually Midsummer's Eve, while others state it could be "every ninth night" or "every seventh stream".
Regardless of how often they were able to transform, the folklore tells us that once in human form, the selkie-folk would dance on lonely stretches of moonlit shore, or bask in the sun on outlying skerries.