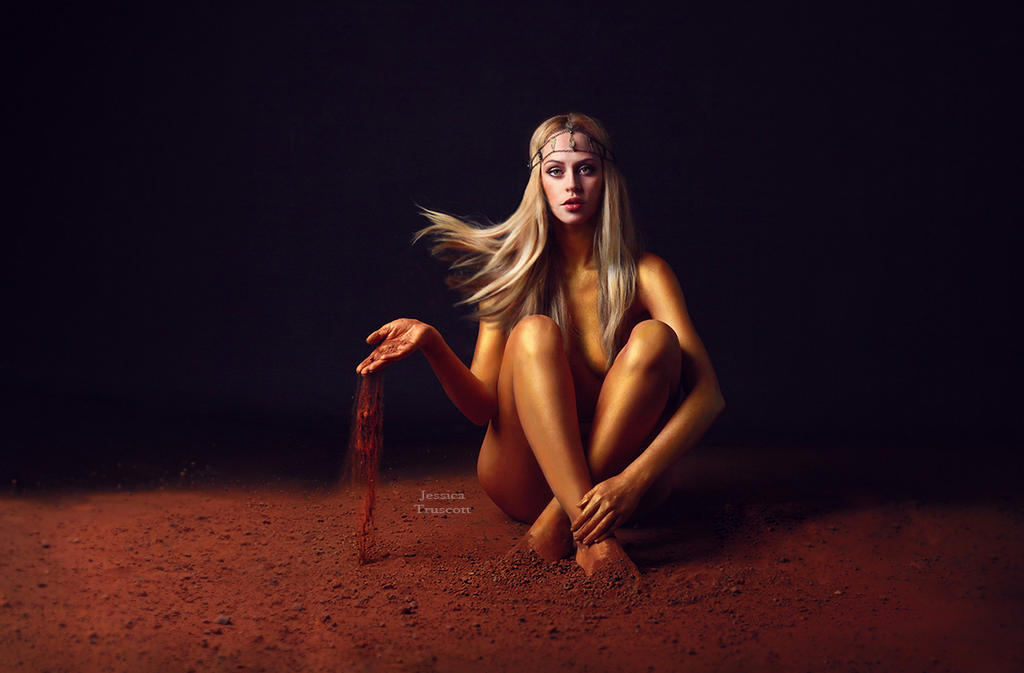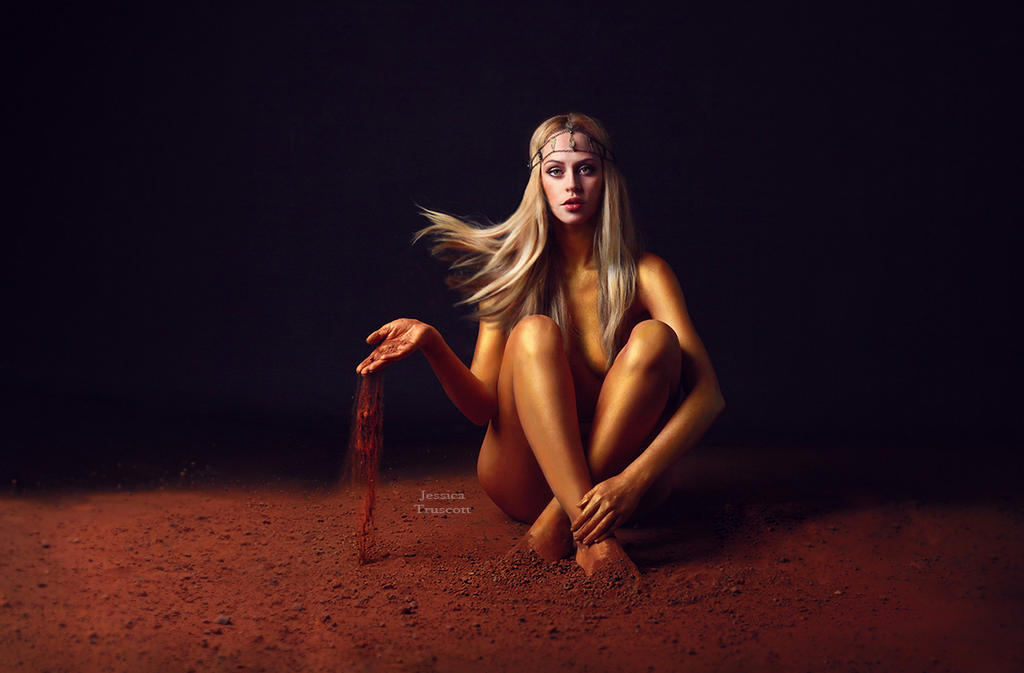 Watch
Part of a series I am working on.
Self Portrait.
A few weeks ago I photographed a couple who were gold miners, they had brought in bags full or iron rich red earth, afterwards I asked if I could keep it to use for a personal shoot. The colours looked gorgeous in the studio.
was a bit of an effort to clean up all the gold paint and dirt afterwards.