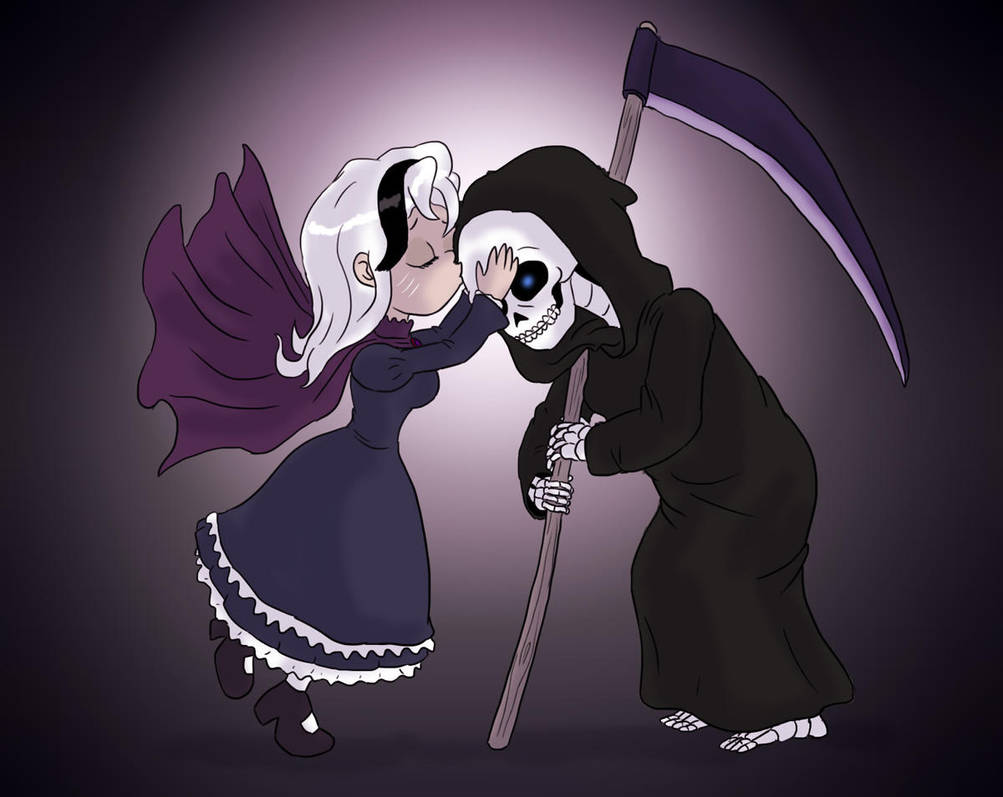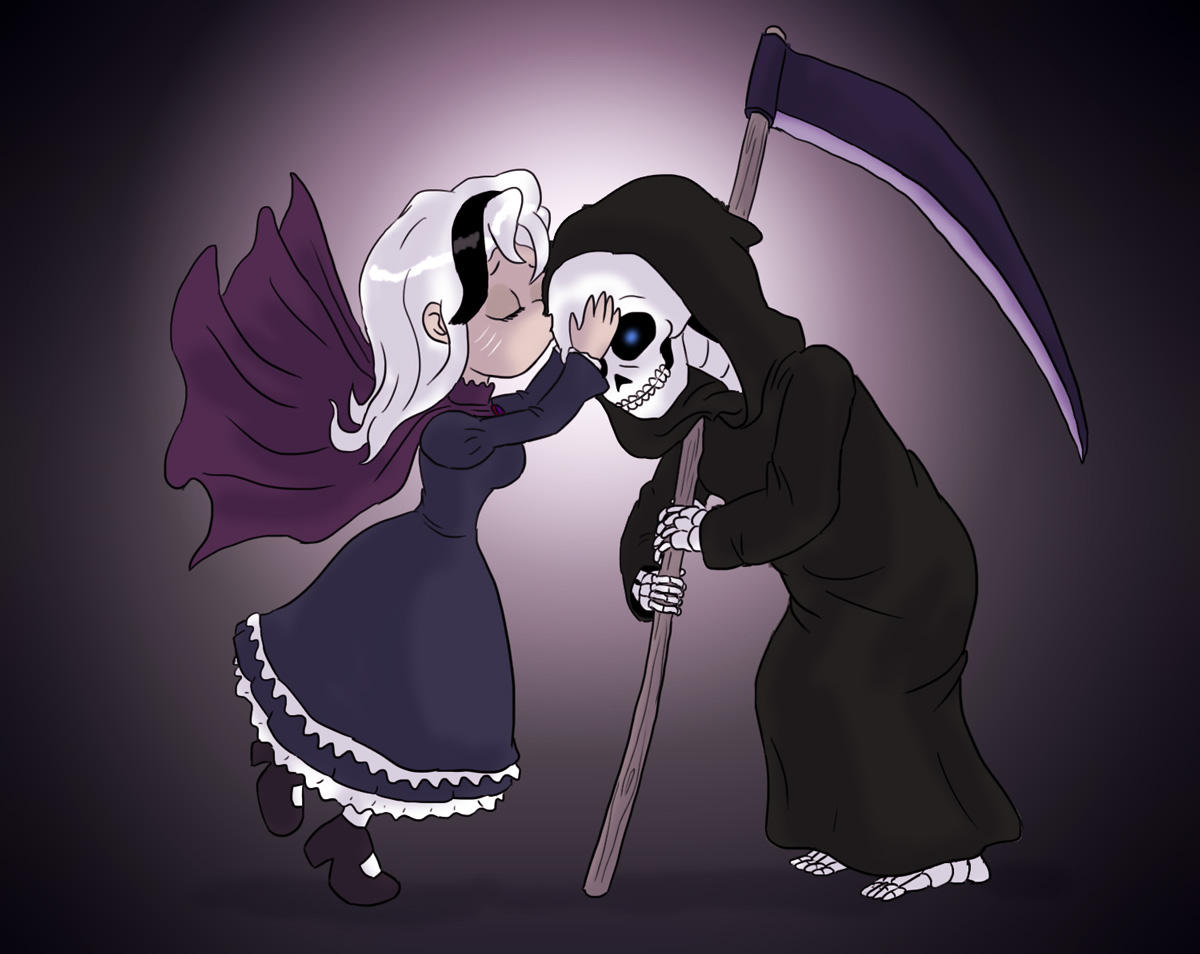 Watch
"Death coughed.
I SUPPOSE…?
"Sorry?"
I KNOW IT'S RIDICULOUS, REALLY.
"What is?"
I SUPPOSE…YOU HAVEN'T GOT A KISS FOR YOUR OLD GRANDDAD?
Susan stared at him.
The blue glow in Death's eyes gradually faded, and as the light died it sucked at her gaze so that it was dragged into the eye sockets and the darkness beyond...
...which went on and on, forever. There was no word for it. Even
eternity
was a human idea. Giving it a name gave it a length; admittedly, a very long one. But this darkness was what was left when eternity had given up. It was where Death lived. Alone.
She reached up and pulled his head down and kissed the top of his skull. It was smooth and ivory white, like a billiard ball."

— Soul Music - Terry Pratchett



It's lovely!

Reply


d'awwwwww. You've done a very good job at drawing this scene and tugging at my heartstrings.
Reply

One of the most awesome books of a most awesome author

Nicely done, I like her dress

Reply

genial

Reply