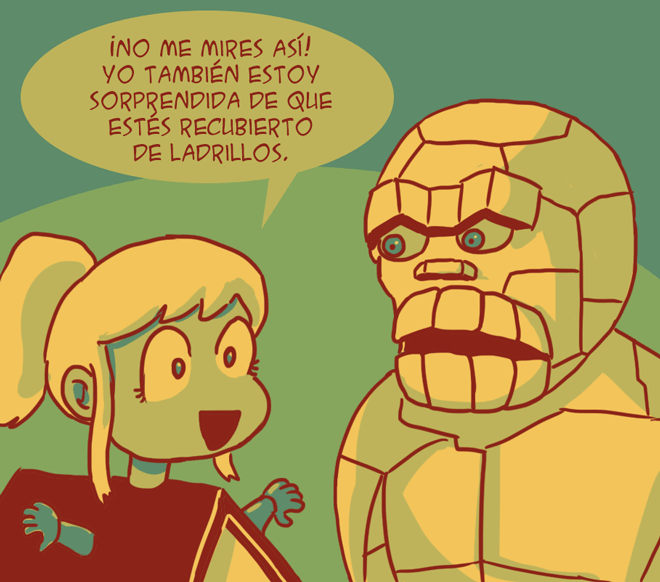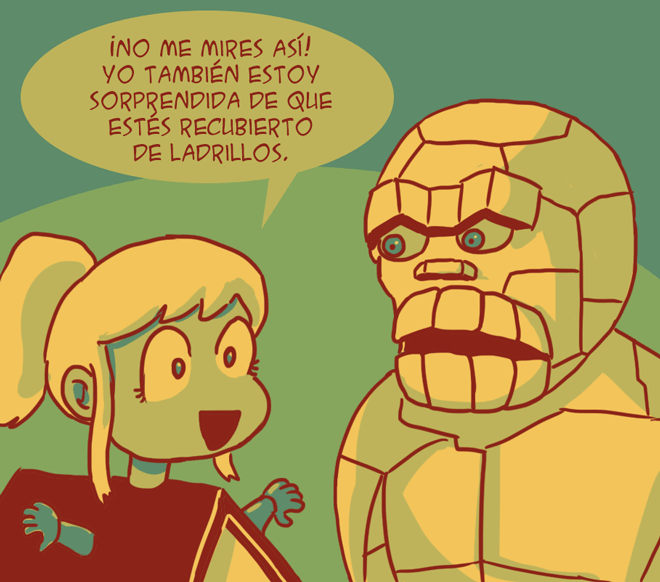 Watch
For

's art-jam.
We had to use a limited palette in this one.

Don't worry, it doesn't make too much sense, I just wanted to draw Ben Grimm with this face:
static.tvtropes.org/pmwiki/pub…
Reply

EL CHOZO DE SAMUS

GENIAL HACE TIEMPO QUE NO LO VEIA =3
Reply

Reply

Reply

Translation:
Do not look at me like that!
I am also surprised that you're covered with bricks.
Reply

Reply