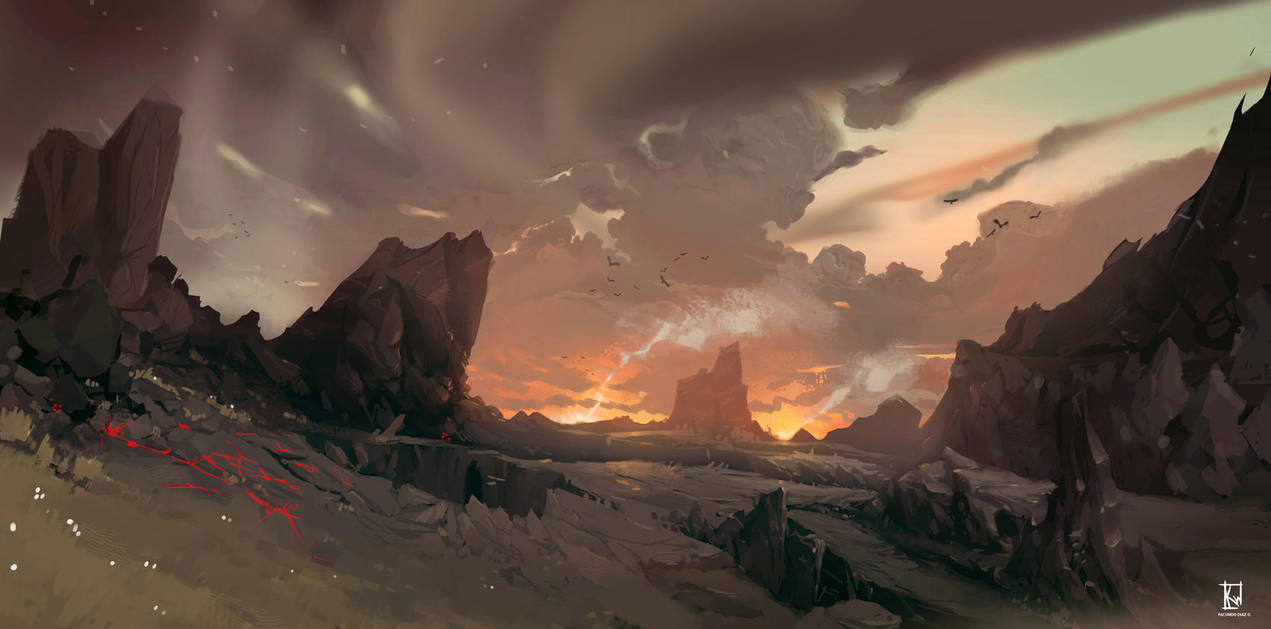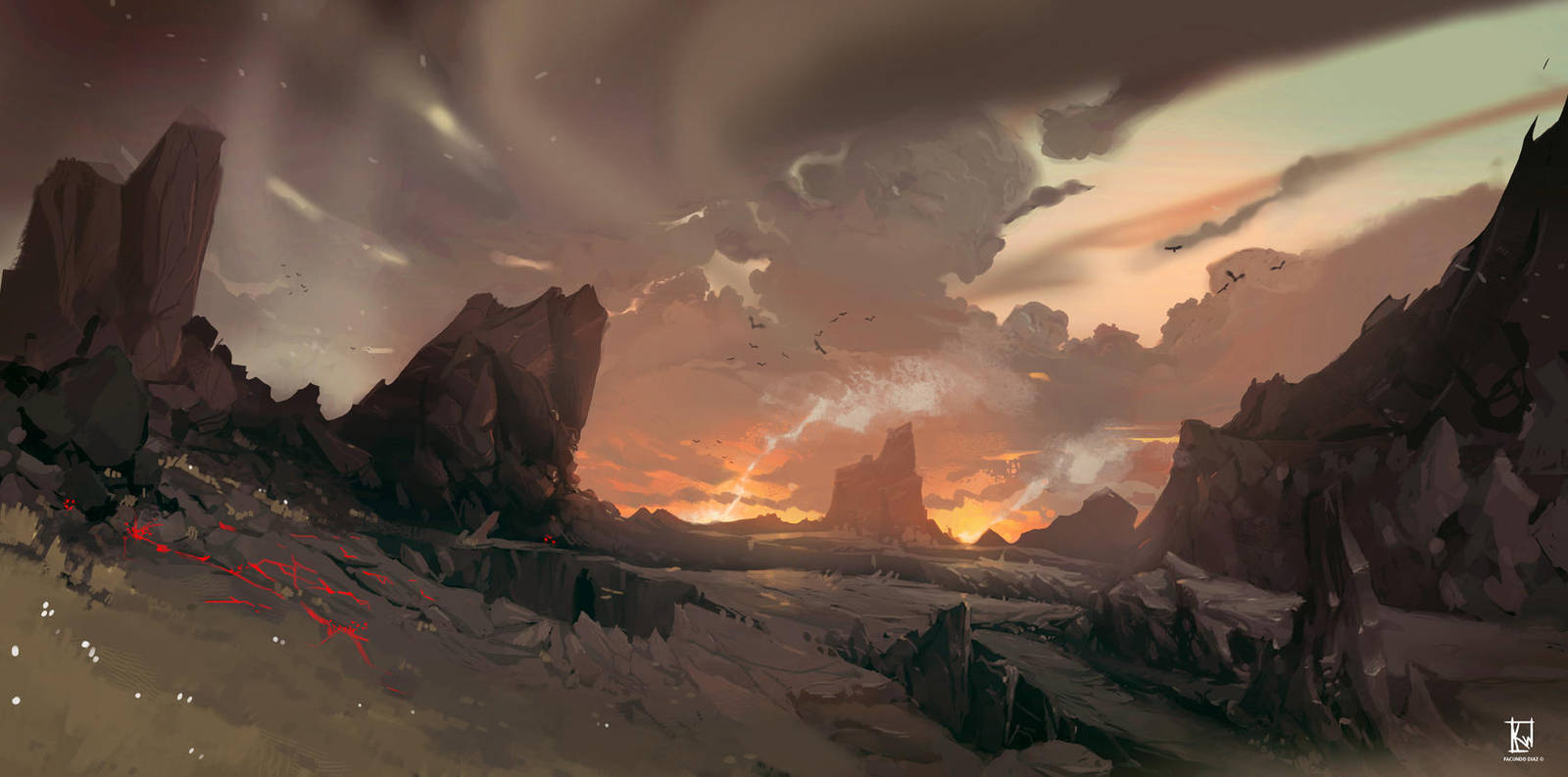 Random Concept 2.
Because random is good

Hope you like it.
Hello! I must say, I saw this picture in my inbox and it has totally captured my sight. Seriously, it's stunning. The rocks and the sky..
those clouds
are awesome man. You did an amazing job with them

Then, the fact that the background is a bit blurred (both because of the distance and the smoke produced by those fires - are they volcanos? -) and the sharp shadows on the foreground give a lot of impact, along with the contrast between the "gaseous" sky and the "solid" ground.
Four star tecnique for basically two reasons: in my opinion, the balance of the composition is too shift to the right. Maybe if you cut a few tens pixels on the left it would be better. The other thing, always on the left side, the red lava is a bit too sharpy, and the grass on the foreground looks a bit "unfinished" compared to the rest of the picture.
Well, that's all. I can't stop repeating this picture is amazing. Great, great GREAT JOB!
P.S: sorry for my bad english

The Artist thought this was FAIR
20 out of 21 deviants thought this was fair.
That is one unique random concept art. Something I envy from most digital painters as I wish I had the ability and talent to create such awesomeness!!! Your style of painting and the way you captured the scenery with just composition is awe inspiring!

Though the only things I could think of for improvement was just some minor detail add ons' with the grass on the bottom left, a litte fix up with the clouds on the top left, and balance in the depth of field. Now I may not be a critique of anything but giving feedback is worth a try~

Nonetheless, keep the jaw droppin' work!
The Artist thought this was FAIR
18 out of 18 deviants thought this was fair.