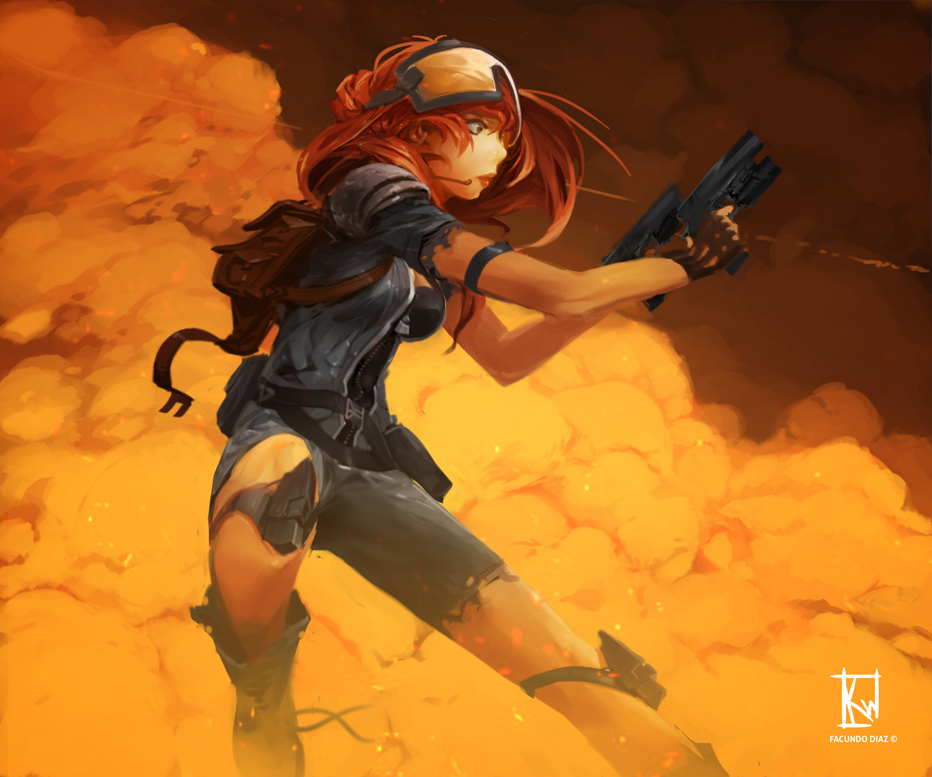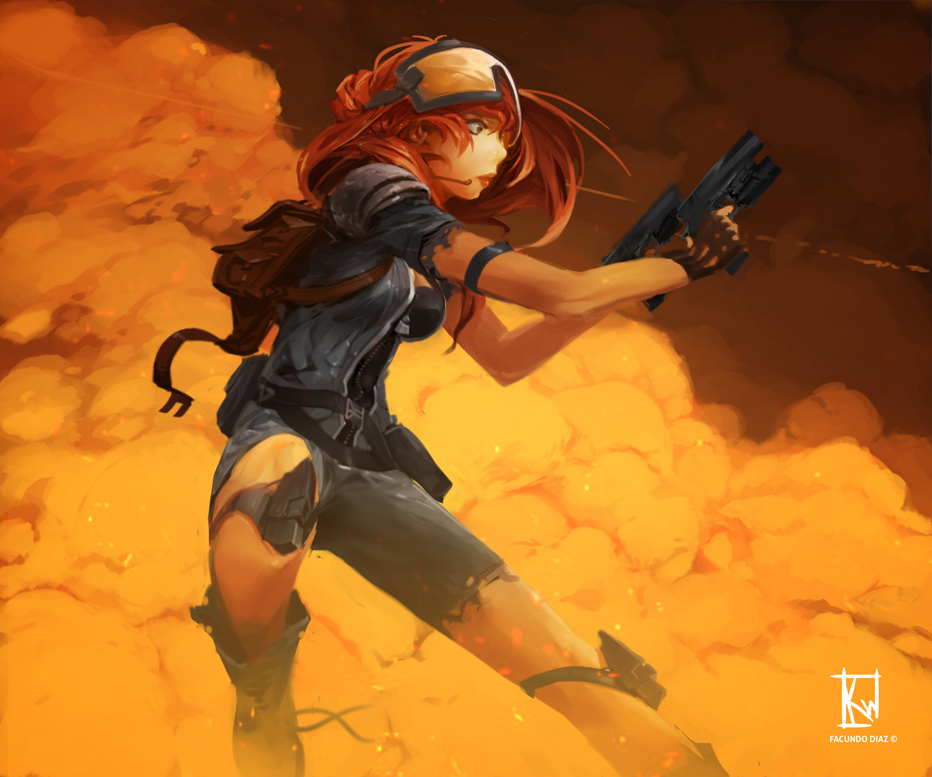 Wonderful composition! The colors work awesomely together and I love the atmosphere of it all. The smoke in the background is wonderfully done and there is a lot of movement that directs the eye all around the piece. The coloring style works very well; the layered effect is very pleasing to the eye. Really the only thing I would ever think about changing is bringing her whole body into the piece; add the ground/foreground and her full stance. It would center the piece a bit better in my opinion, however the piece is good even without the completeness of the form. There is power in her stance, however I feel that power would be better conveyed if her whole body was in the picture.
The Artist thought this was FAIR
7 out of 7 deviants thought this was fair.
Certainly a wonderful piece of art no less, created by one of my favorite artists. However, with ever piece, it comes with its own flaws, but that doesn't mean this work is bad in anyway, no, not at all.
The piece's composition is good, but nothing excellent. The concept is not exactly common, but it has been seen and done before. The concept of the sand kicking up is certainly one of my favorite parts of this piece, however, I think you made it to opaque, making it become something of a second or even a bigger focus than the character itself, as the sand is really bright, and there isn't really anything else in the background.
The girl in the piece is well done, not a bad concept, though her expression and her apparel could have used more work. (Perhaps this is a speed-paint and completely over-analyzing here) and certainly the guns need more detail. The piece also kinda lacks texture. It feels a lot like the whole piece, even the sand has the same texture overall. I'm not opposed to using online textures at all, perhaps you could use those next time.
In conclusion, I'd just like to say this piece is very well made, but in word I'll say its good, but not excellent. I make this critique to be able to see more improvements in your art Facundo, In no way do I want to discourage you, and I really do see your work as a benchmark for mine, as I'm sill trying to get to your level even. Haha, well cheers friend, hope to see more work from you soon

The Artist thought this was FAIR
7 out of 7 deviants thought this was fair.