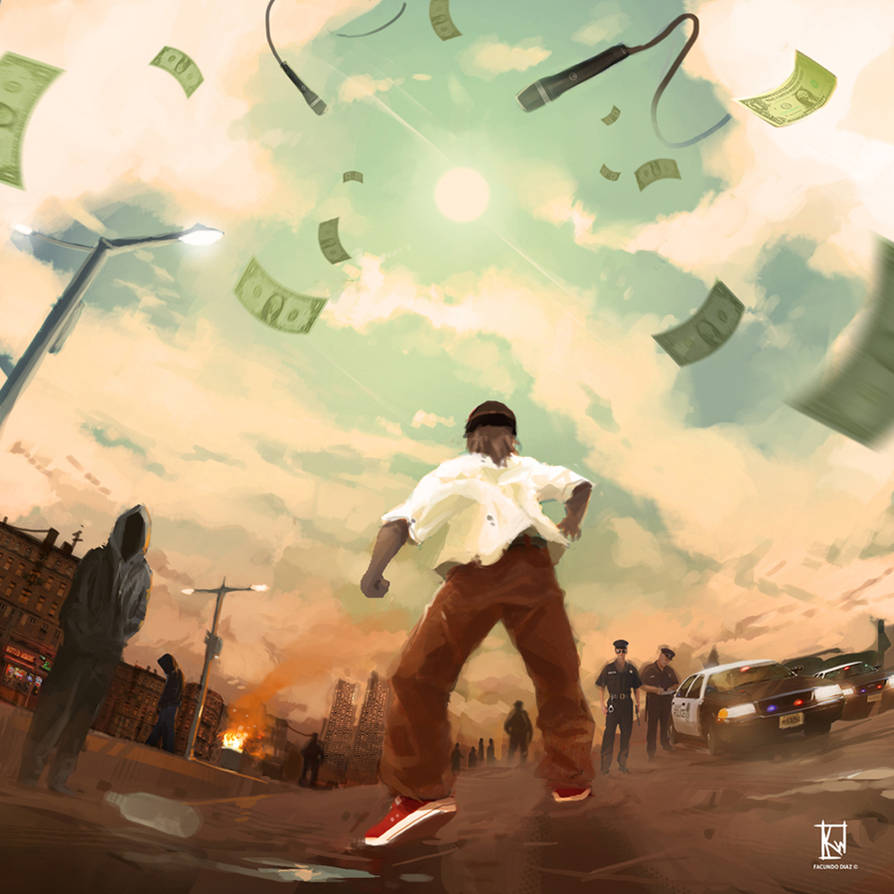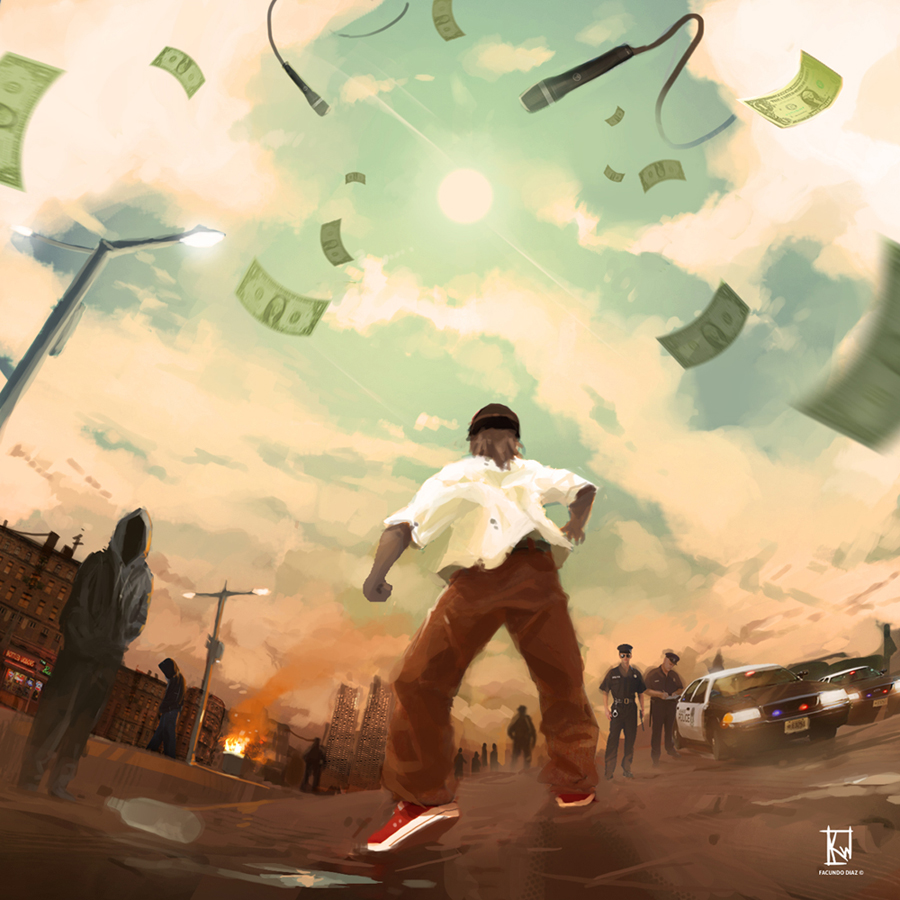 A mixture between nature and the natural human corruption.

On the ground the "green" footprint left by homo sapiens themselves ("green" being the irrisitible danger which is money of course).

The perspective keeps us grounded, literally. By doing so it immereses the viewer more in the dirty and dark atmosphere of the polluted air and minds that sorround the centered character.

On-looking all the trouble is the focused sun which the clouds reveal to be a spotlight of either hopefull epiphany; that amongst all this darkness, the sky will always be there for us. Or a spotlight of nature´s scrutiny to make us realise our tracks of ignorance are catching up with us and we now find ourselves cornered between our society´s law forces (police displayed to the right) and our own greed and darkness (personified in the mysterious hooded figure to the left).

The brush style adds to the "dusty" atmosphere and fits well with the theme behind this peace. The blurryness emphasises and helps potray the blended and mixed effect of the sky and land, which is a natural truth, we are all one yet we try to divide ourselves, like a typical good vs evil story.

Thank you for requesting my critique, I enjoyed this piece as it is very true. I hope you enjoyed my critique and it was of any use to you.
The Artist thought this was FAIR
1 out of 1 deviants thought this was fair.