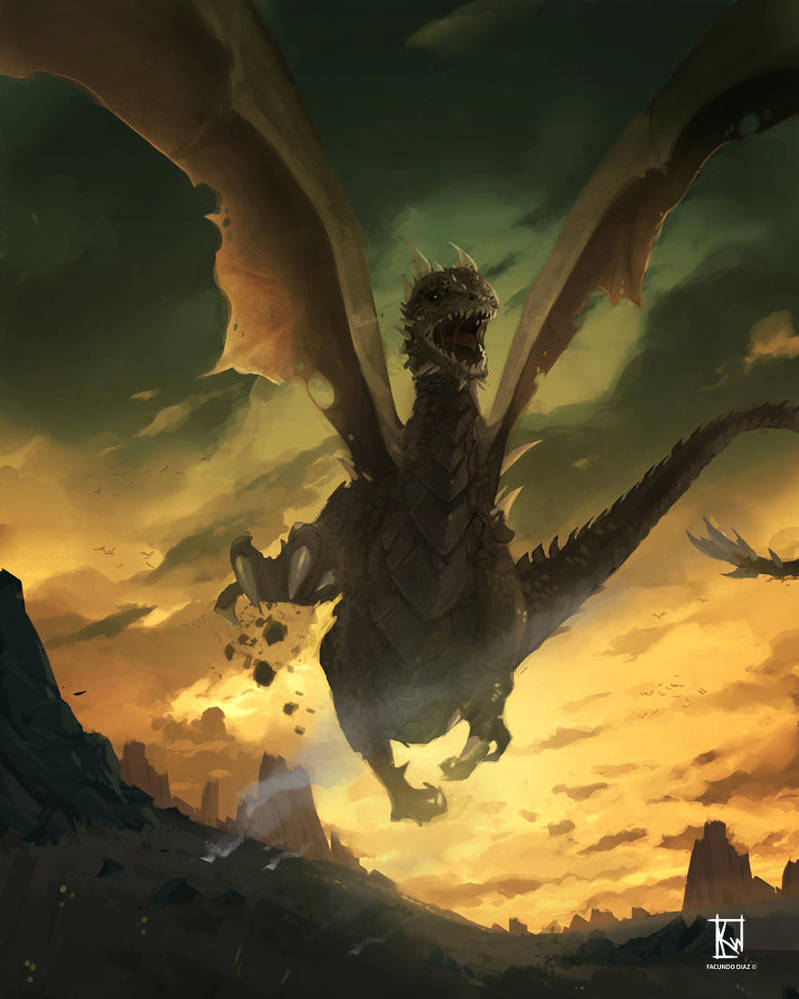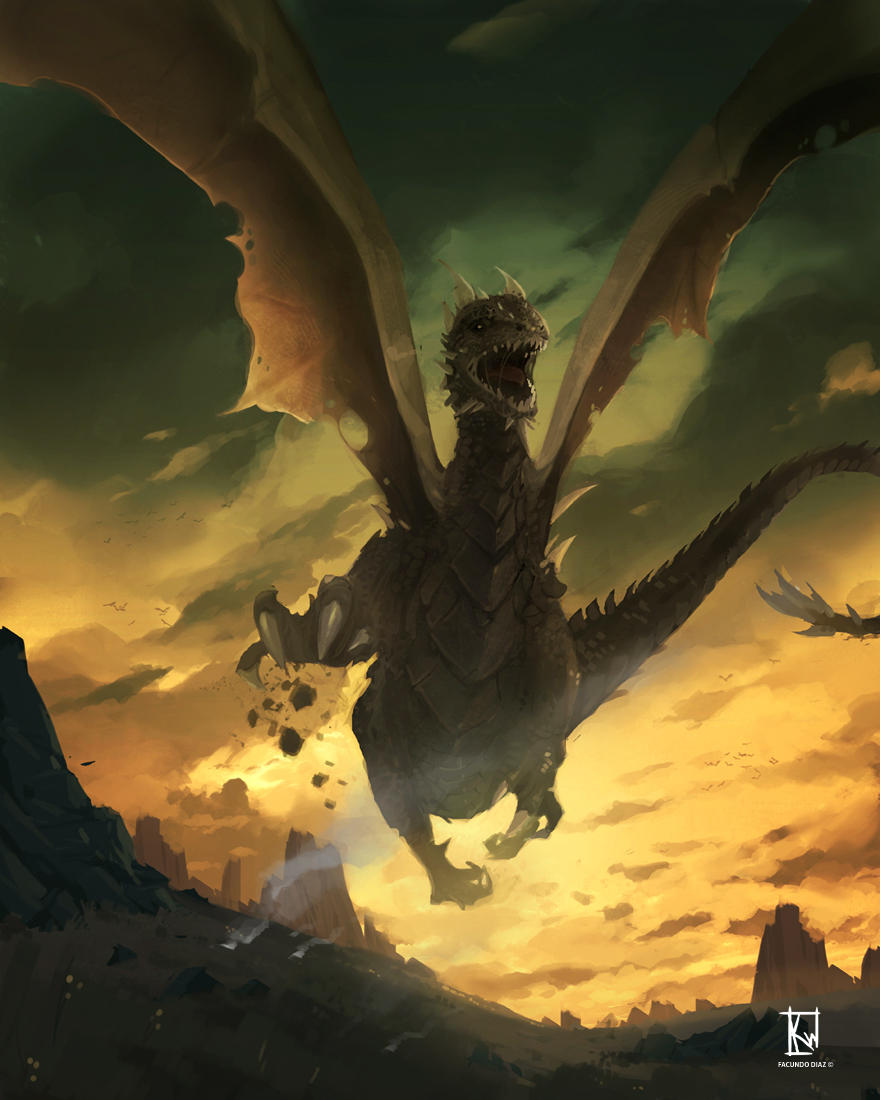 not my strongest tpe of art I must admit

For Newgrounds ©
PS, 10 hours
I really like the colors in this piece, particularly that dusky yellow in the sky. The landscape is very nicely painted, and I feel like that's a forte in a lot of your pieces. I can't honestly say that the subject matter is that original because it's a dragon and there are bajillions of pictures of them. However, I like the way you've rendered the dragon- it makes for a nice composition, and the technique is great.
The two things that hurt the picture the most in my opinion are the foot on the left, and the tail. The tail looks like it's sticking out of the side of the dragon rather than actually extending off the back. The foot (the one closest to the viewer) is a little too big and in an awkward position compared to the rest of the dragon. I see what you were trying to do with it, but it's sort of confusing and I think it would look better had it been left down in the same position as the other one. On the whole, really nice job, especially considering it's not your usual type of art.
The Artist thought this was FAIR
7 out of 7 deviants thought this was fair.
strong points to start with would be the scenery personally, you have managed to capture to lighting from the sun well, drawing towards hazy oranges and browns rather than, keeping the landscape down to mixed shades of grey and some blues really draws perspective to the moutains in the background which are shades of brown, liking it. the dragon itself, while the overall structure is ok, theres a few points that throw me. the tail seems to me to be a little undecided, i would have either drawn it within the picture, or when the point leaves the drawing..keep it out,dont take it back in. the other point i would say its the front claw, im not entirely sure on it, it could just be a perspective thing again but to me it just looks like he has one, the other one seems to drawn back, if it was more balanced or more visible then it would seem like a better balanced dragon but it just confuses me a little at first glance, other than those two points the rest seems ok, the colouring on the dragon is good, the definition of the scales on the chest are prominant in comparison the the rest of the body and making it a focal point of the dragon other than the head, but other than that,its all gravy mate

.
The Artist thought this was FAIR
2 out of 3 deviants thought this was fair.