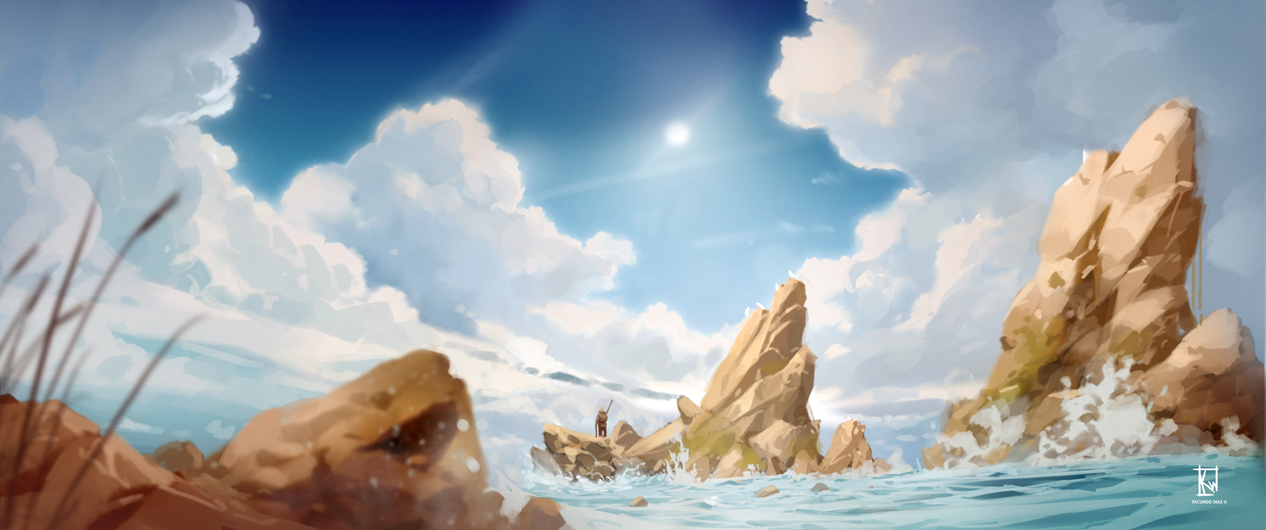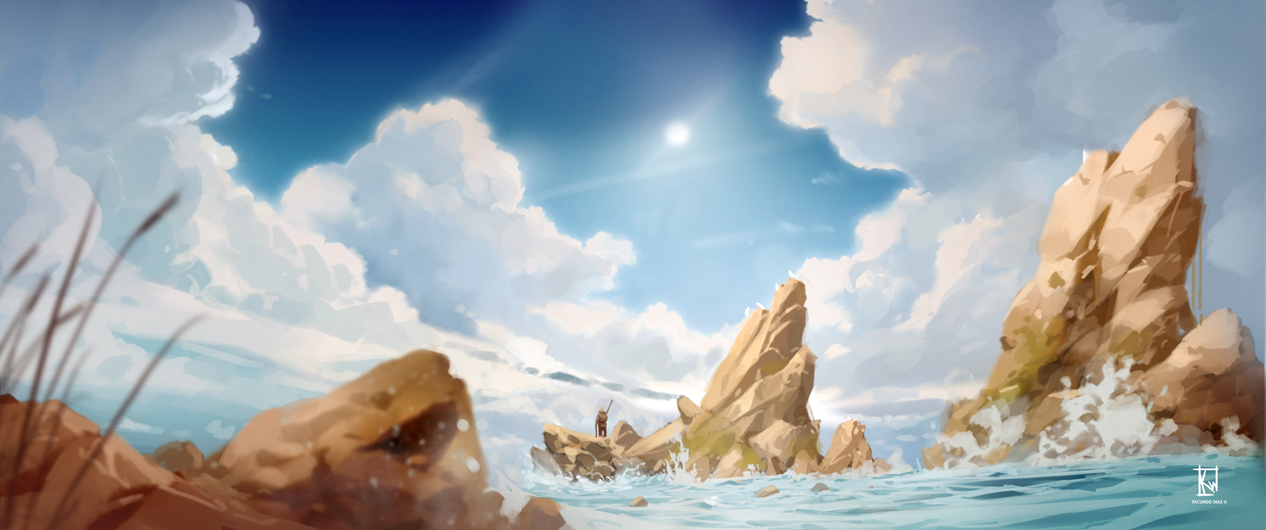 An old artwork that I brought back to life.
I streamed this painting so if you want to see more of these make sure to join the livestream channel!

Hope you like it!
Hey

this is, in my opinion, an awesome painiting! I love the low camera/viewer position facing a bit towards the sky, since it creates a very interesting scene out of an otherwise not excessively spectacular looking landscape, with those huge looking rocks in the front and the sky

To continue I really like your style, the way you painted the waves and everything, just awesome! The liitle person (is it a fisherman?) is a nice detail adding more of a story to this piece, and since it is positioned in a very central area you tend to look at it, even though he is little and rather far away. On top of that I like the overall colorscheme and mood, which for me is very peaceful and animates me to think about it and a possible story behind it. Hope my points are understandable

Keep it up!
The Artist thought this was FAIR
2 out of 2 deviants thought this was fair.