What a wonderful surprise, to log into my account to find that I've been honoured once again with a Daily Deviation. Thank you so much to
deshrubber.deviantart.com/
for suggesting and featuring my painting:
Insignificant Boundaries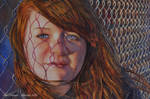 You've ALL made my day - with your wonderful comments - I can't thank you enough!!
~~~~~~~~~~~~~~~~~~~~~~~~~~~~~~~~~~~~~~~
A bit of a news update while I'm at it......
Recently, I submitted and was juried into two separate exhibitions.
I am so very proud to have my painting "Standing the Test of Time" currently with CSPWC's Open Water 2012 exhibit at:
John B. Aird Gallery/ Galerie John B. Aird
900 Bay St., Macdonald Block, Toronto, Ontario
from October 23 to November 16, 2012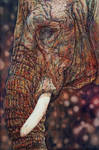 And this coming weekend my self portrait "Milestones"
will be included in the 2012 Pennsylvania Watercolor Society's 33rd International Juried Exhibition at:
State Museum of Pennsylvania, Harrisburg, PA
from November 4, 2012 - February 3, 2013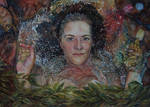 Thank you all again for your wonderful words, support and continued encouragement - it has meant so much to me, you can not imagine.
Lisa