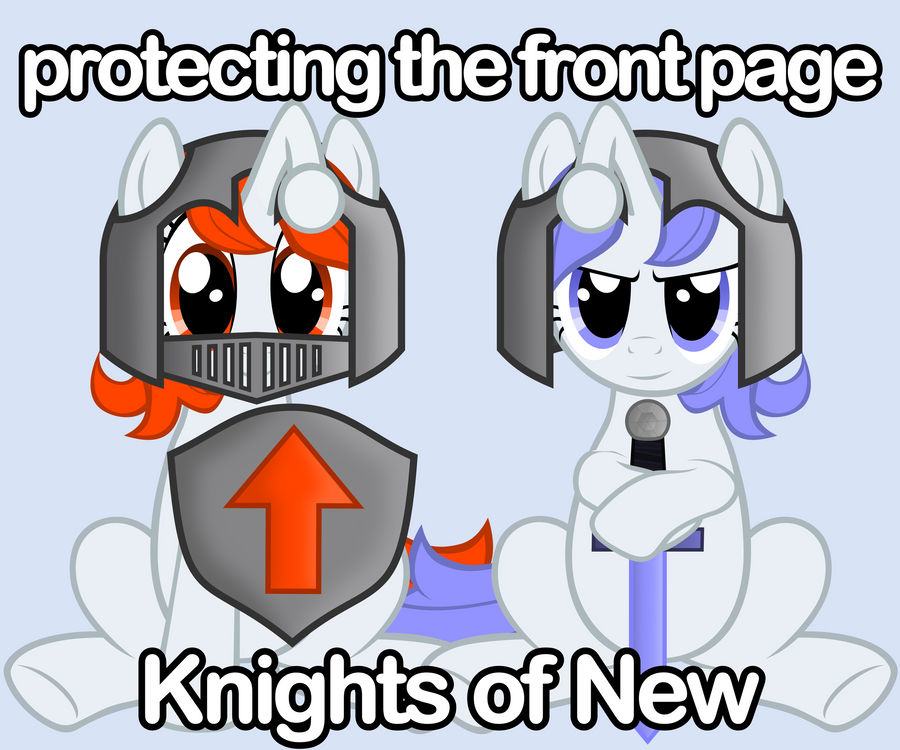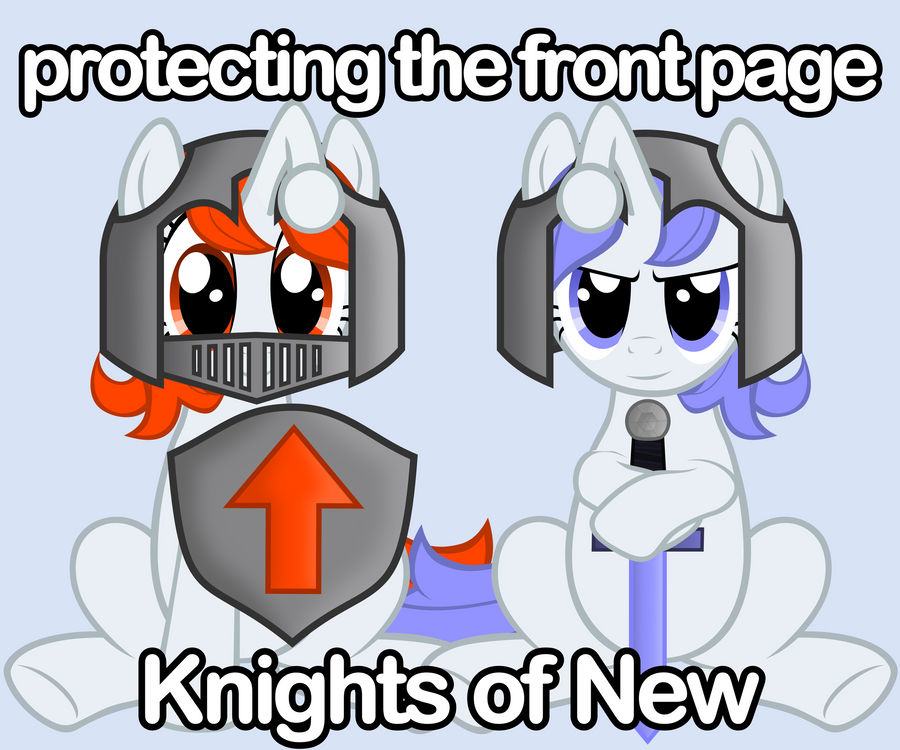 Watch
PROTECTORS OF THE FRONT PAGE
ALL GEARED UP AND READY TO FIGHT
Because ponifying the Reddit images is what I do and I'm very good at it.
Oh, and if you mention that they look a little chubby, I will spank you silly. Everybody keeps saying that.
SVG:
[link]
If you create anything using the SVG, provide a link back to this submission.
Original image:
[link]
Original knights of new image by blo0p:
[link]
Reddit Ponies by monkeyjay over on Reddit:
[link]
Share the Reddit love:
[link]