c: A very beautiful picture that I mind, that will make you lose a few brain cells~ Or maybe just 'BREAK YOUR MIND' Eh get it? No oh okay c:


Hello!!~ Thank you for visiting my page!!~
And I hope you have a lovely ((Probably not, my page is cringey af XD))
Time here!!~
Also, I just want to say I am a huge JacksFilms fan!!~So don't mind me adding stamps here and also quotations from him XD
Feel free to chat with me anytime you want!!~ I don't bite yah know~
Get your own CrushTag!
Hue I just wanna know if anyone likes me, highly doubt that however xDD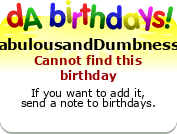 My Steven Universe buddy!: