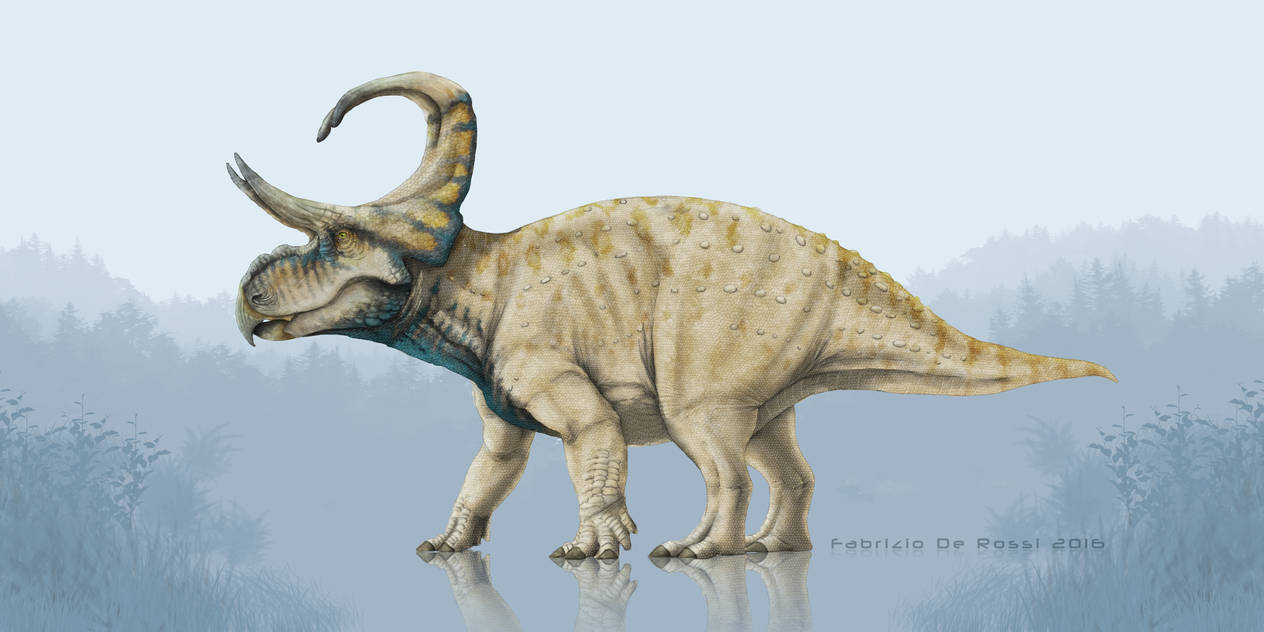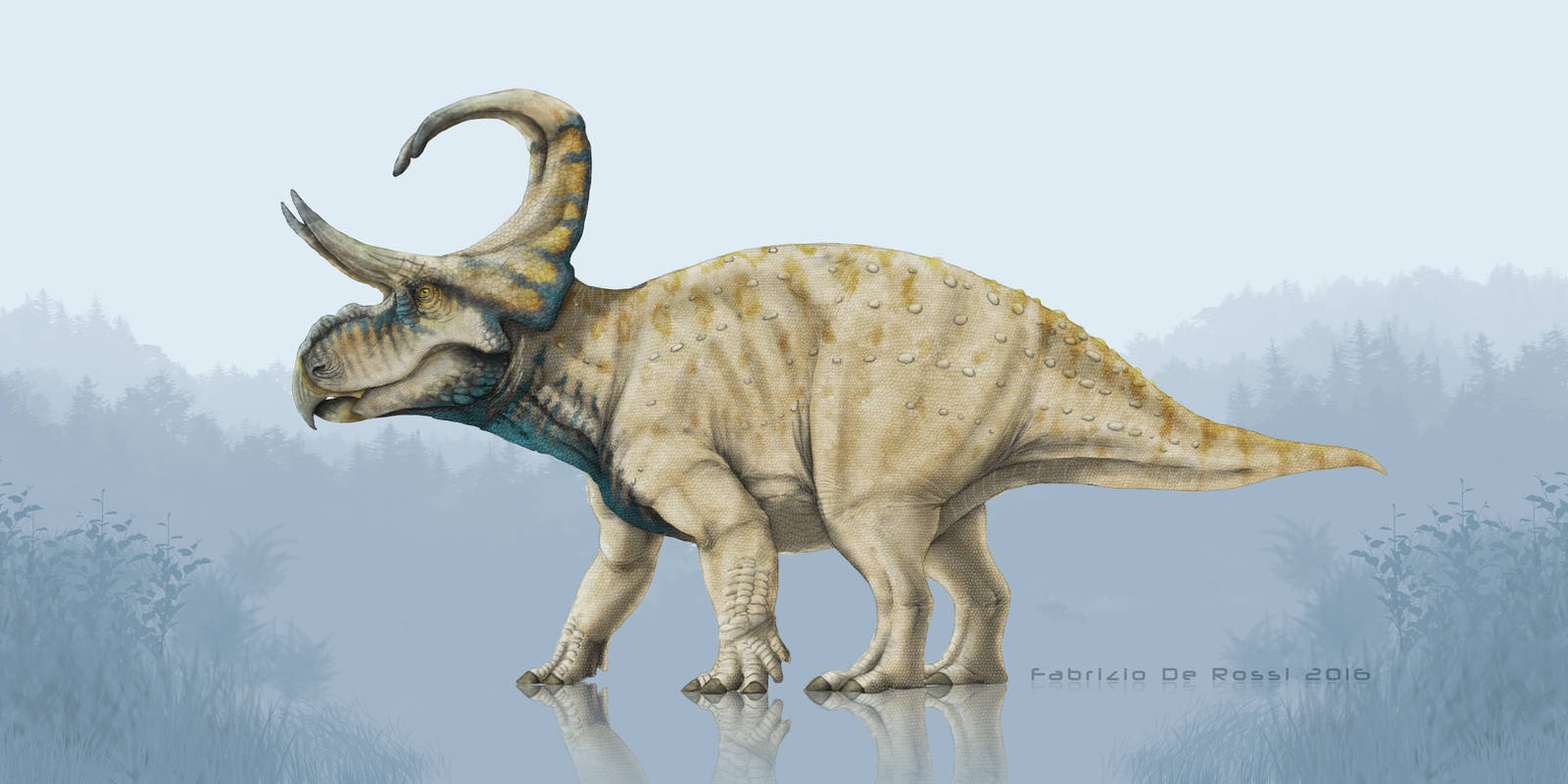 If one day a new ceratopsid is discovered in Mexico, I would totally go with Mariachiceratops.
Reply

Does anyone think that Machairoceratops might actually be Diabloceratops with a damaged skull?
Reply

Outstanding work, and a really interesting animal!
Reply

Reply

i really, really wish they would add this animal to the isle. it would be great to get another unique ceratopsian of your creation
Reply

I don't think it would be all too original, basically having a Diabloceratops with forward facing frill horns. But there'll be more ceratopsians.
Reply

Wow! I think I drew a fictional ceratopsid I came up with almost like this! Outdone by science again!
Reply

Reply

Very nice

Reply

Machairodus + Triceratops.
Reply