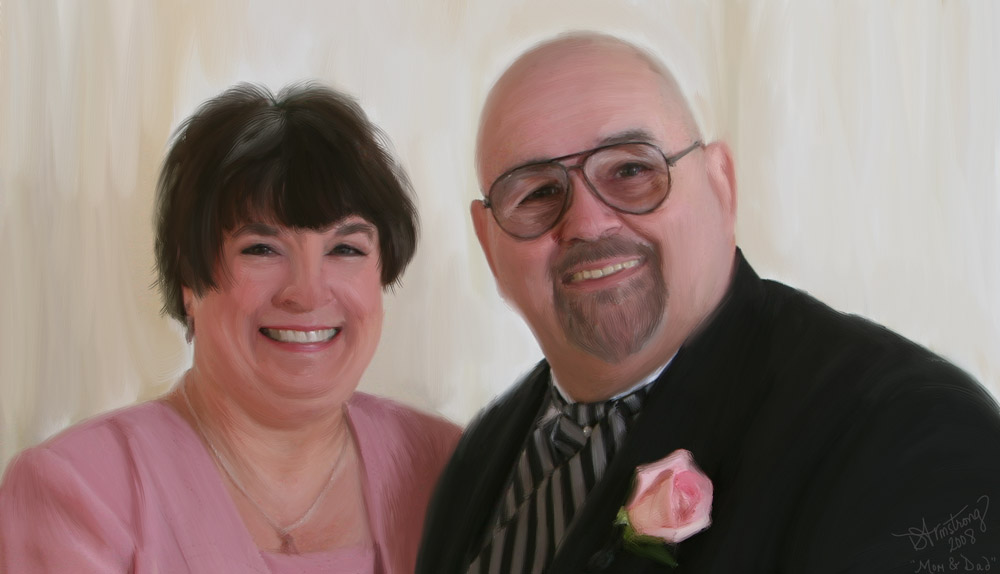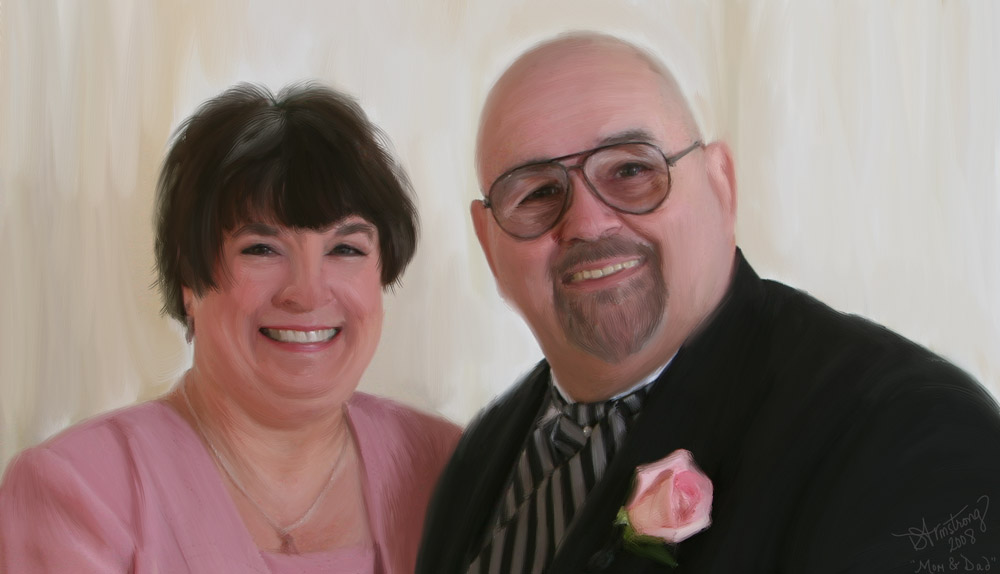 Watch
A painting I did for my parents *OF* my real parents. This was based on one of my wedding photos, in the original photo I was standing in between them. ^_^

Reply

Thank you, I think there's a lot wrong with this sadly, my Mom's face is kinda fuzzy. but thank you.
Reply

I thought it was a real photo as well. Great job!
Reply

damn! i thought it was a photo! good job!

Reply

It is based on a photo... this one:
[link]
As you can see I removed my ugly butt and just mooshed my parents together.
This painting all came about because I sent my mom and dad my little self-portrait chibi and I immediately got a phone call from my daddy... "I wanna picture... *whine* one of me and your mom?" I can never tell that man 'no'.
Today, I notice at work that my mother has that stupid chibi of me (that is on my main page here) up at her work bench! (My husband (and I) own a Dental Laboratory and Mom works for us as a polisher.) "I'm like... "MOM what are you doing hanging that up here? It's just a silly chibi."
Mom: "I like it, it has my grandcats in it... and I always hang up your art honey, you know that. Daddy would really like a picture of us..."
Me: .... *guilt trip* (Goes home and paints picture.)
Reply

cool! yeah, parents tend to ask for pictures. my dad who is also an artist asks everytime for new pics, he can´t understand why i always draw warriors and mages and fantasy art instead of easy-selling motives like landscapes ....and women.

Reply

where's the fun if you actually make MONEY at it? LOL
Reply