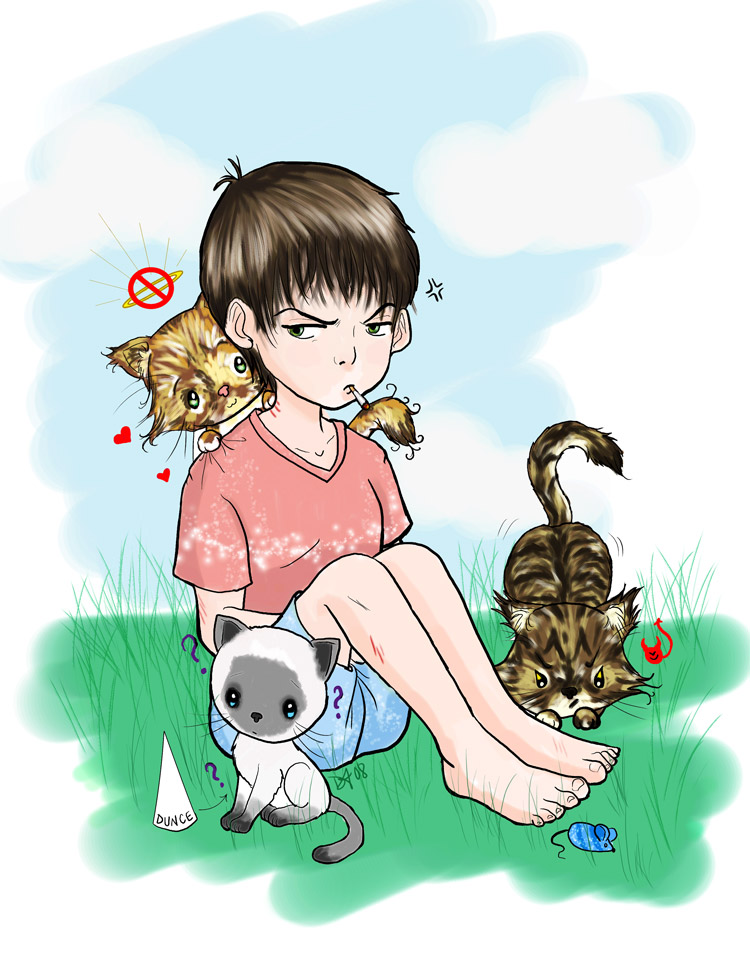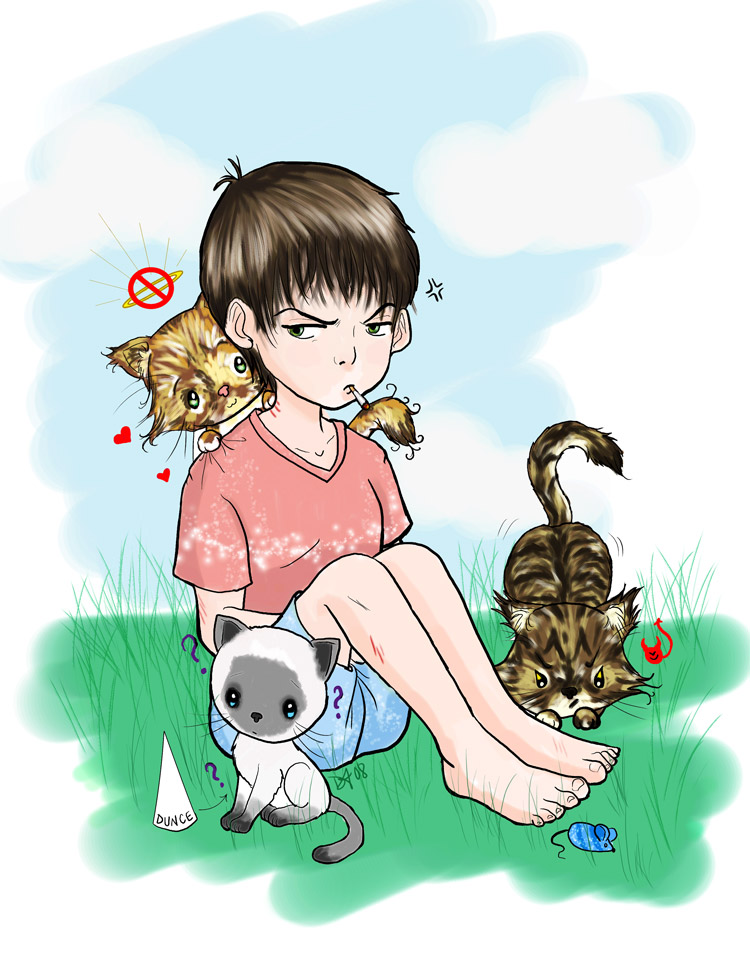 Watch
Manga Studio 3.0 * Painter X * Wacom Intuos III Tablet
-------------

This would be me and my sources of continual irritation.
1.) Needy (Calico on my Back) Note all the scratches on me...those 9 times out of 10 come from that little bitch.
2.) Krishna (Tabby in the Grass by my Feet).... We should have named him BUZZ SAW, he's crazy and hyper 24/7.
3.) Jack (Siamese) ... Poor Jack, what can I say? Jack is ST00PID! If he were in school, he'd have to take the short bus.


This really was just practice, I just picked up Painter X (I've never used painter) and I wanted to experiment with it... I love it.