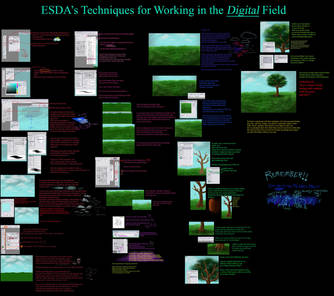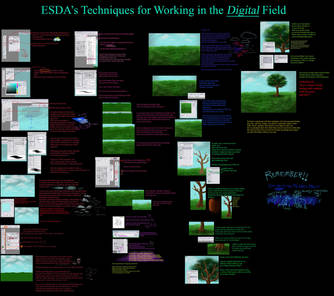 Watch
Alternate Title: ESDA's Techniques for Working in the Digital Field

So many people have begged me to make a backgrounds tutorial that I finally gritted my teeth and made one. This doesn't involve even half of what I do to make a digital landscape, but it should teach you how to better use the tools you have and inspire you to mess around and play with Photoshop some more. I hope you'll create your own techniques for making backgrounds, mine's are not the best nor are they the only ones.
And if it sucks when you make it the first time, try a second time. Practice makes perfect.
Cheerio!