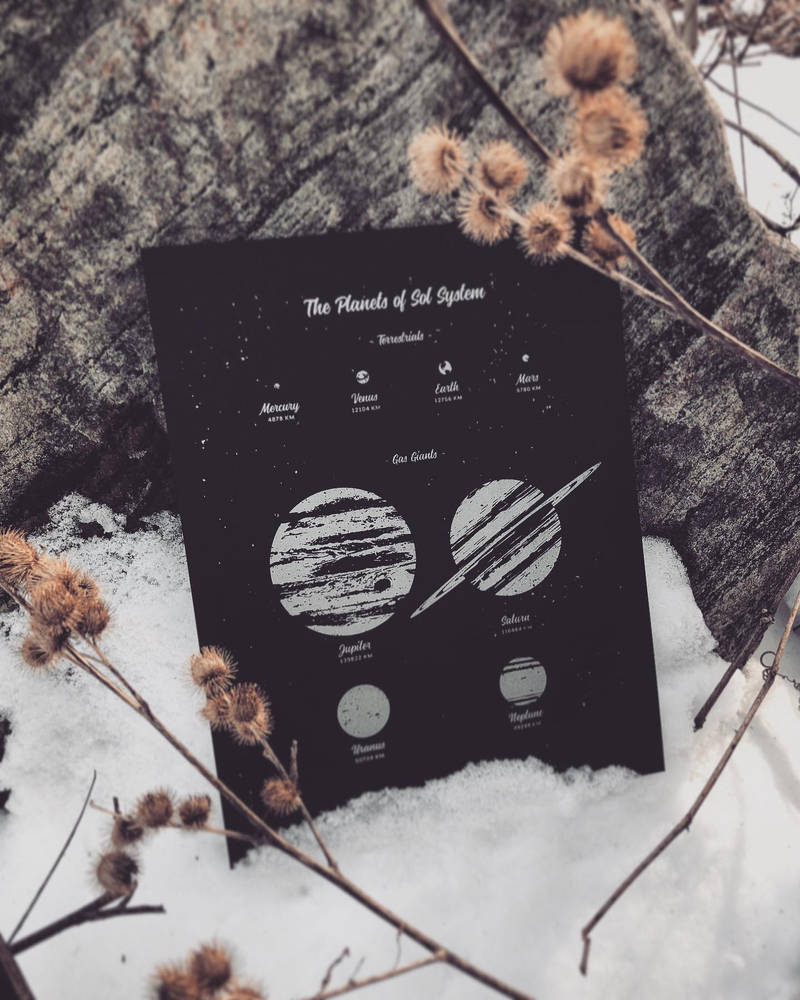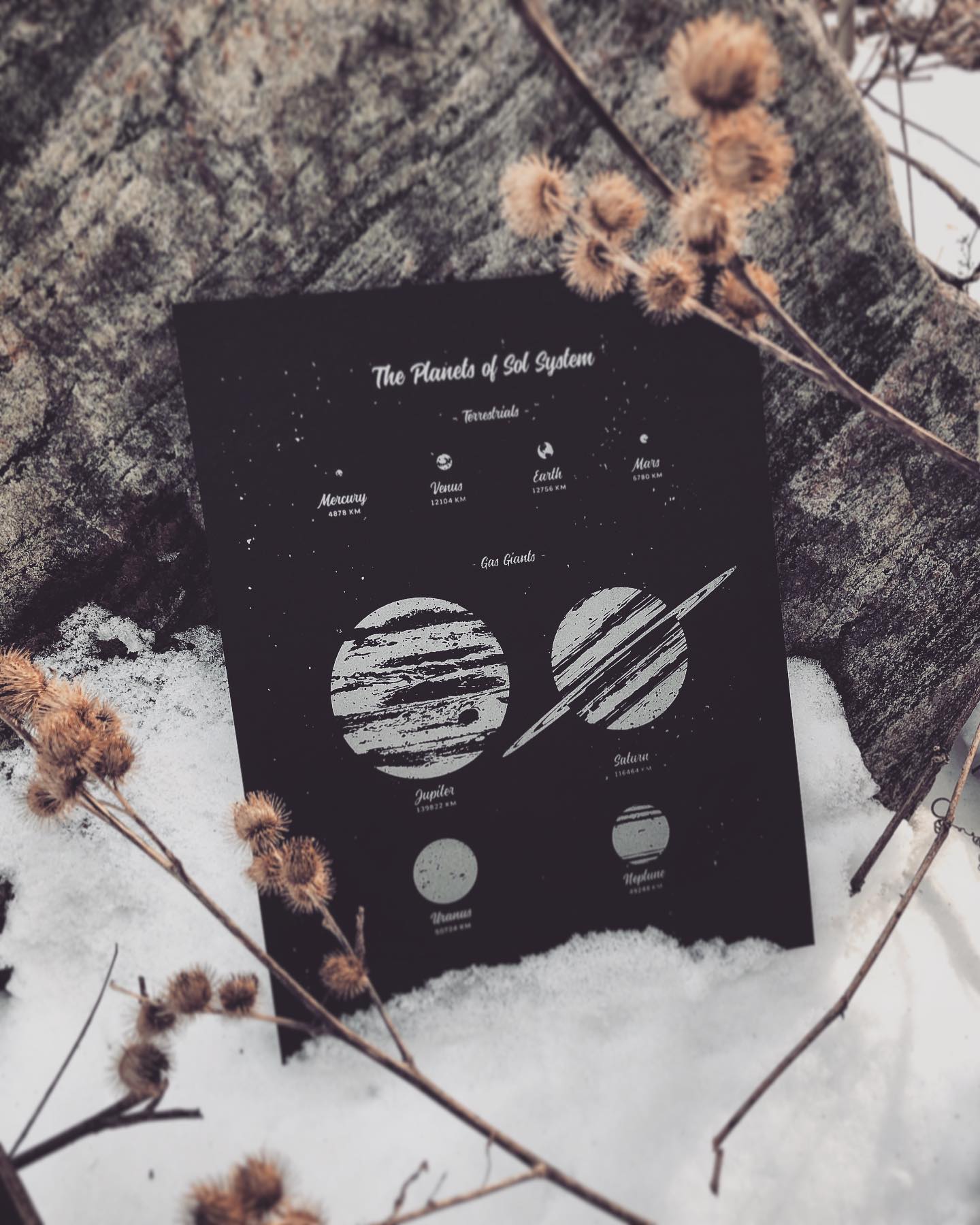 Anyone else here who wanted to be an astronaut when they grew up? No? It was just us? We're kidding of course it's hard to not look up at the night sky and dream of all the possibilities that are just beyond our horizon. We have a deep love of space and science fiction and we are always watching new space launches, space phenomena, new discoveries and so much more. With such a vast topic we decided that we wanted to make some very chic infographics.
So our first stop on our journey is in our own backyard. Here the poster looks at the Terrestrial Planets and Gas Giants of our Solar System. Each planet is illustrated in comparative scale to each other with a number under each listing its approximate diameter. The four inner planets which include Mercury, Venus, Earth and Mars are what we call Terrestrial planets which are primarily made up of rock and metals. The four outer planets are the Gas Giants which are mostly made up of hydrogen, helium and other gases, but sometimes we also refer to Uranus and Neptune as Ice Giants because they are so cold.
About "The Planets of our Solar System"
• 11" x 14" - One colour screenprint
• Printed on 100lb. French Pop Tone - Black Liquorice Paper
• Open edition signed by Fabled Creative
• For additional info and pictures visit our
Site
Hope you enjoy!
More from the Series

I seriously considered it but after looking into it I found that they didn't go anywhere but low earth orbit in this era. It's okay I probably didn't have the right stuff anyway.
Reply

cough*PLUTOISSTILLAPLANET*cough
Reply
"Sol system" love that reminds me of classic sci-fi novels they used that term alot... very cool
Reply

Awesome job on this. Wish pluto was there though
Reply

I'm in the space unit School right now! And we are talking about the solar system, now.
Reply