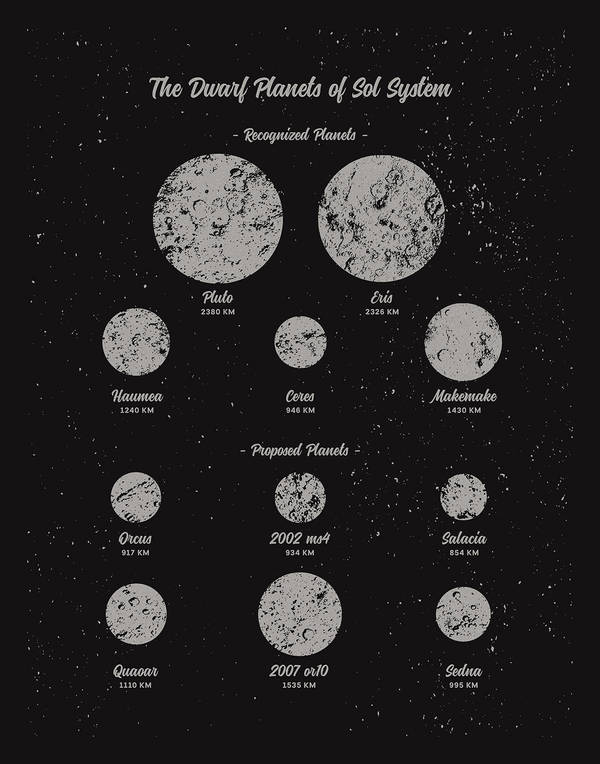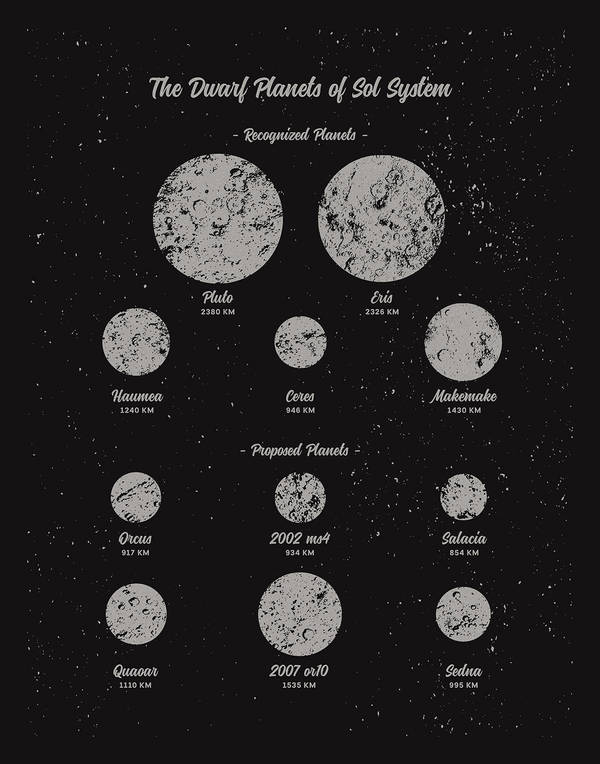 For our second stop on this journey we look at the Dwarf Planets of our solar system both recognized and proposed. Most of the time when we think about our solar system we mostly think of the big planets, oh and that contentious dwarf planet Pluto, but surprisingly we have many Dwarf Planets beyond Pluto! Again in this poster we illustrated the comparative size of the planets and listed their approximate diameter for comparison. The closest Dwarf Planet is Ceres who resides in the asteroid belt which is between Mars and Jupiter.
About "The Dwarf Planets of The Solar System"
• 11" x 14" - One colour screenprint
• Printed on 100lb. French Pop Tone - Black Liquorice Paper
• Open edition signed by Fabled Creative
• For additional info and pictures visit our
Site
Hope you enjoy!

Pluto was and always will be a planet
Reply

Dude this looks very good!
Reply

Reply

Thanks for putting this together! Nicely illustrated and very informative.
Reply