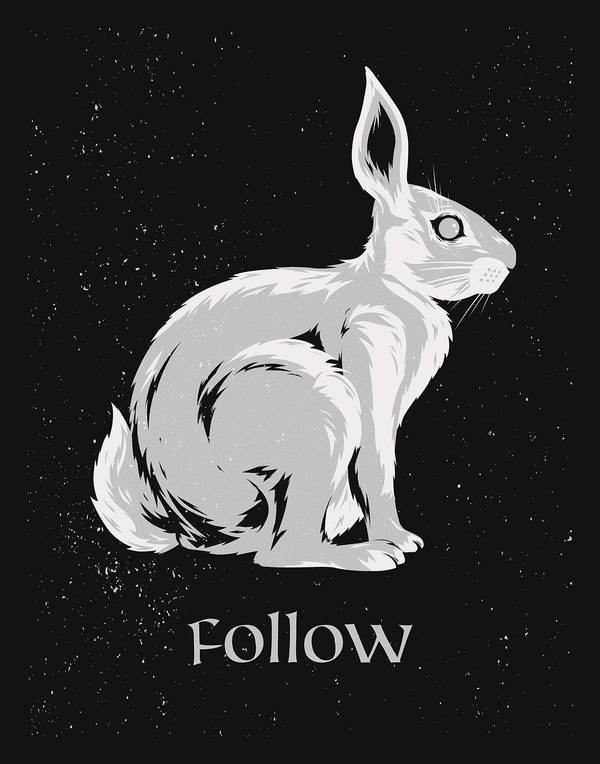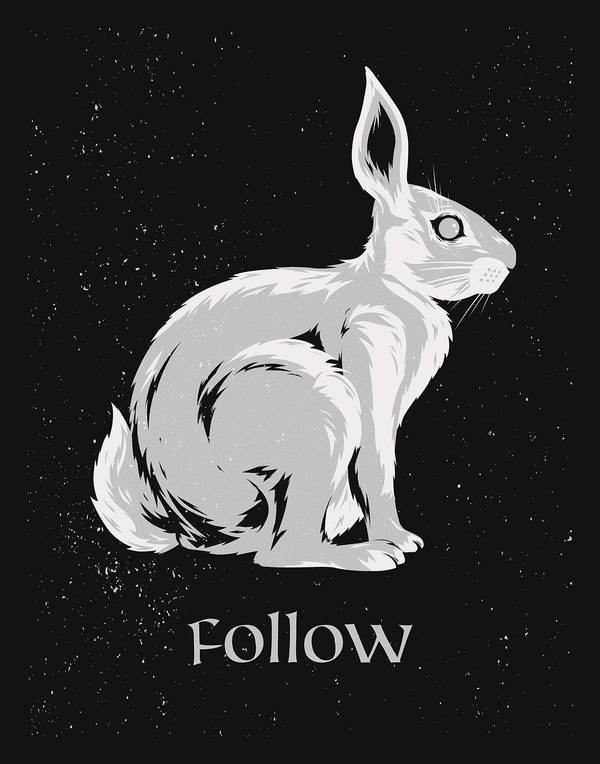 This piece was a very symbolic one for us and represented a new step forward in our business and our art.
We believe that it is important to follow your passions in life, to work hard and to strive for your dreams and take a risk once and a while.
For us, following our white rabbit is to follow our passions, to create the art we love and to share those loves and passion with all of you.
It seemed only natural that with the idea of following our own path that we make a poster to commemorate the idea. Little did we know how hands on we would get with it.
In the end this was the first piece that we have had near complete control on and had a hand in through the entire process!
We created the concept, sketched and digitally rendered it. Choose the paper it would go on and the inks that would be applied. We hand pulled every single copy as well as bagged, boarded and labeled them.
It has been an experience to say the least. Especially if you know about the screenprinting process!
About "Follow the White Rabbit"
• Two Colour 11" x 14" Screenprint
• Printed on 100 lb. French Pop Tone Paper in Liquorice Black
• Open Edition by Fabled Creative
• For more info & pics visit our
Blog
Hope you enjoy!