Deviation Actions
Daily Deviation
March 1, 2011
Fallout 3 by =
ron-guyatt
The suggester said: "
Sweet mama, that's one stylish poster if I ever saw one! I really like the looks of this. Textures and shades blend in really well.
"
Hey Everyone
I am finally finished my Fallout 3 Poster. Lately I have been working on a series of posters for my Advanced Imaging class. This is poster 2 of 4, the video game "Fallout 3" I worked on this piece over the last few days, approx 10hrs. The picture includes one texture I made with watercolour paints.
The poster includes allot of things from the game such as Nuka Cola Bottles, Dog Tags and Protectrons. I really want to capture as many elements from the game as I can. The original size of the poster is 13"x19". Of course credit goes to the creators of Fallout.
Thanks for Looking
Later
Fallout Artwork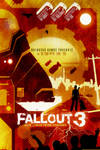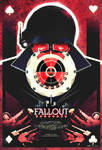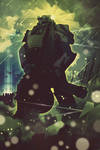 Image details
Image size
1200x1800px 3.27 MB