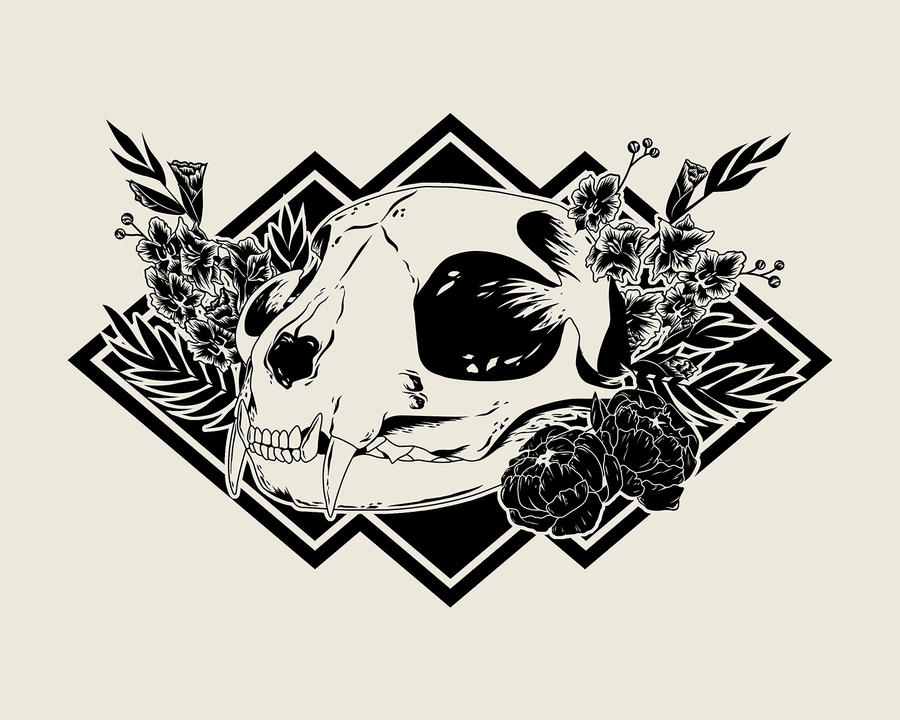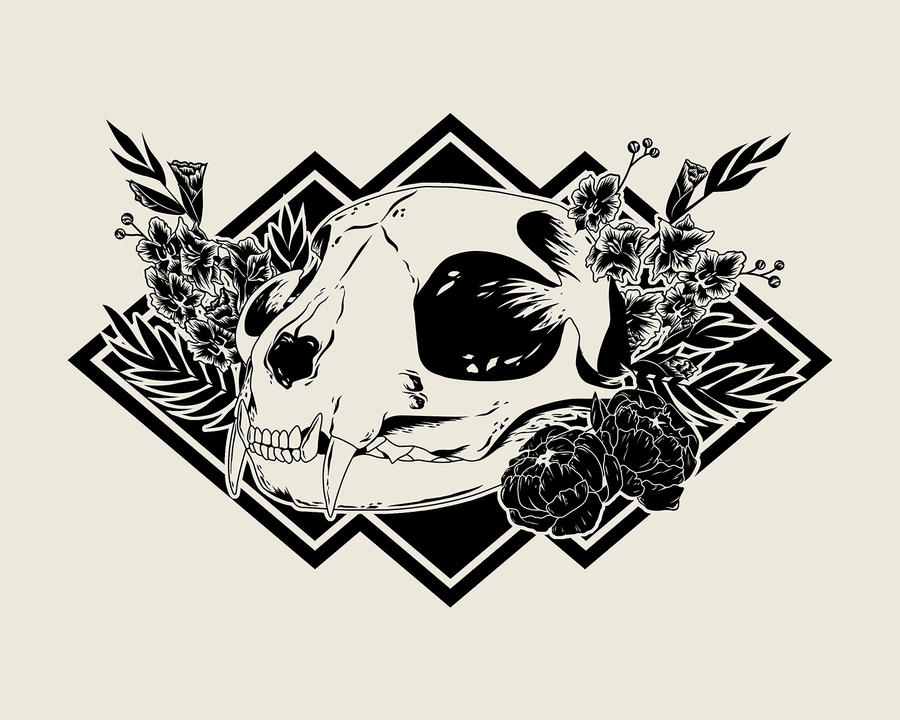 This time we wanted to do something very different. Deciding to do a series of pieces that focuses on the subject of life and death and returning to the earth. We wanted to reclaim our connection to the wilderness. Both of us were raised in rural Canada, when we moved into the city it was interesting to see what a disconnect there was for some people who hadn't been raised around nature. Obviously thats not all people as we have a few friends who are living in cities but are avid campers like us. In a way this series is a way for us to touch on this very different aspect of who we are.
To start the series off we went with an animal that we had both experienced the loss of and in a way this became a way to commemorate our feline friends. The biggest part of this layout is the usage of the flowers. They were intended to look like bouquets something that was purposefully arranged. All the flowers used in the arrangement are traditionally associated with funerals in North America. These flowers include Orchids, Gladioli, and Chrysanthemums, and then the traditional filler of ferns like plants.
About "Curiosity Killed the Cat"
• One Colour 10" x 8" Screenprint
• Printed on 80 lb. French Dur-o-Tone, Newspaper Aged
• Open Edition by Fabled Creative
• For more info & pics visit our
site
Hope you enjoy!

Wow! The lines in this are amazingly detailed but it's your use of black space that really makes it pop. Gorgeous!

Reply

Yes, curiosity killed the cat, but satisfaction brought it back...🙃
Reply

Reply

You know your a redneck when you thought this was a raccoon skull😂
Reply