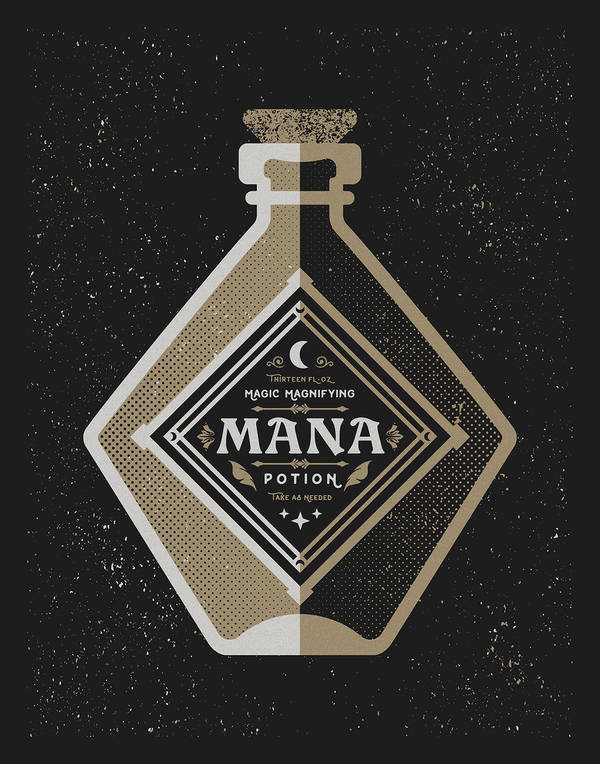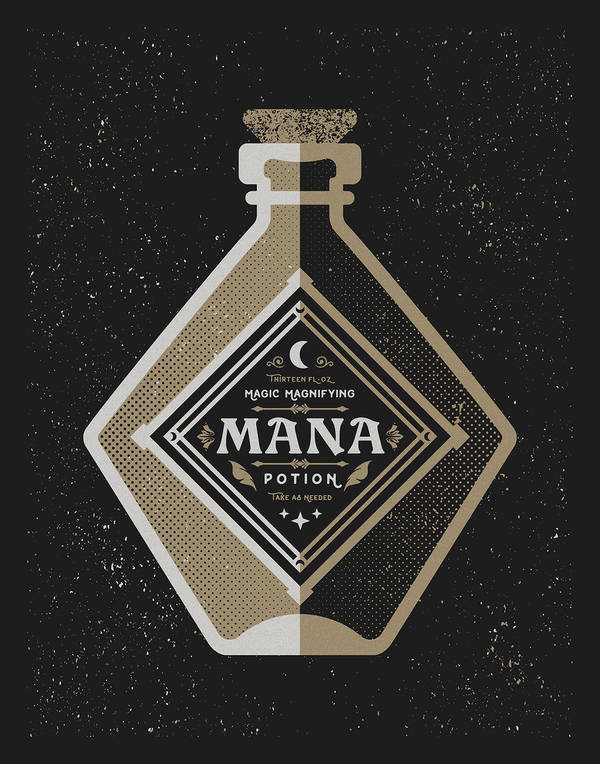 On each poster in our Bottle Series you will see what the bottle contains, in this case "Mana Potion", what it does? It's magic magnifying, how often to take it? As needed and how much the bottle contains? 13 fluid ounces. To say we had a lot of fun deciding all of this is an understatement. I'm sure that it's a little obvious that we picked 13 as the measurement since the number has ties to the occult and magic. Also the usage of moons and stars to summon up magical imagery on the bottle.
About "Bottle - Mana Potion"
• 11" x 14" - Two colour screenprint
• Printed on 100lb. French Pop Tone - Black Liquorice Paper
• Open edition signed by Fabled Creative
• For additional info and pictures visit our
Site
Hope you enjoy!