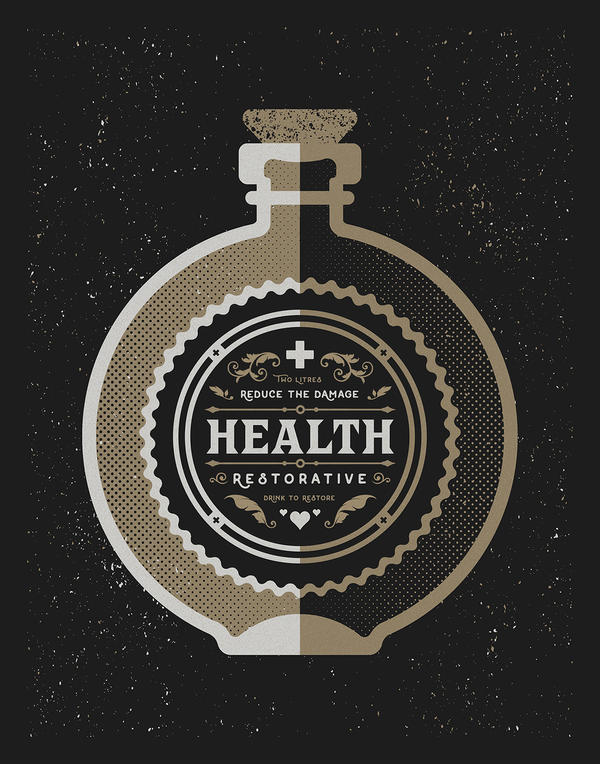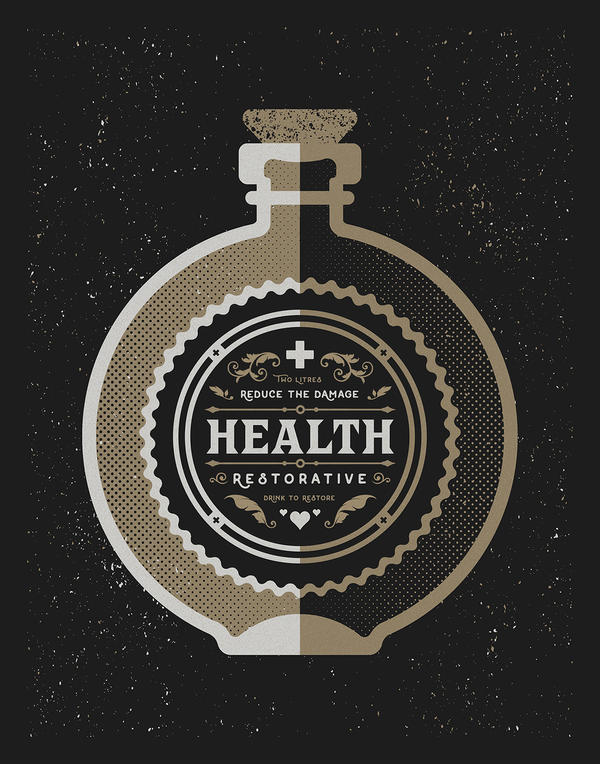 As lovers of gaming, alchemy and the occult we couldn't refuse ourselves when the idea to draw vintage style potion bottles entered our heads. With us both having a background in Graphic Design and a specialization in advertising it has given us a great appreciation for vintage ads and propaganda art. We had a lot of fun researching old snake oil salesmen ads, ads for ethers, potions, elixirs and so many other wonderfully descriptively written ads. With this basic design principal laid out in front of us we knew what we had to do. Make a poster that could be the type of ad you would see in an old RPG video game, you know if they had ads.
As you can probably tell we had a lot of fun with this series and tried to get really creative with some of the details like how Health is 2 Litres which would equal 8 Cups of water. Using the symbology of hearts and the health cross to reinforce the concept of healing. We made a conscious decision to avoid the classic red and blue motif most commonly associated with health and mana, to try and give this series a more classic and vintage look for all of us adults who grew up playing video games. Never be afraid to break the "Art" or "Realism" rules!
About "Bottle - Health Restorative"
• 11" x 14" - Two colour screenprint
• Printed on 100lb. French Pop Tone - Black Liquorice Paper
• Open edition signed by Fabled Creative
• For additional info and pictures visit our
Site
Hope you enjoy!