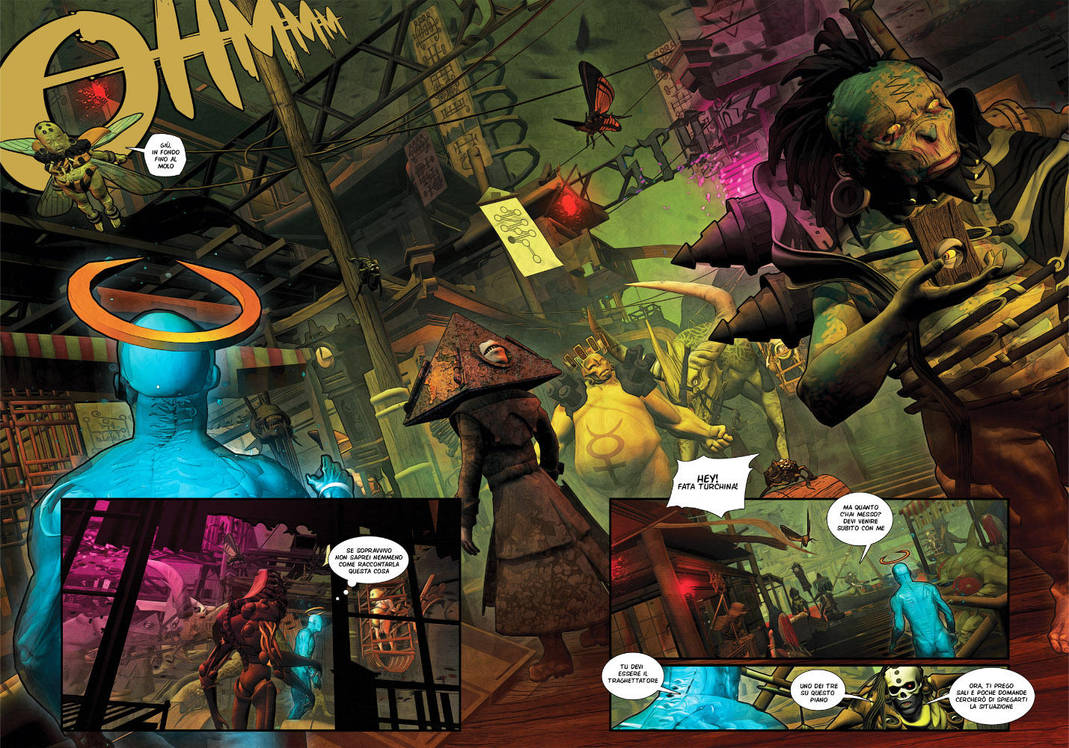 NOW AVAILABLE ON
Shockdom Store -->
www.shockdom-store.com/fumetti…
Amazon -->
www.amazon.it/Charon-Ferrymens…
Follow me on:
-->
www.instagram.com/fabio_listra…
-->
www.facebook.com/FabioListrani…
-->
www.artstation.com/fabiolistra…

Hey what a great mix of cultural styles. I'm sensing some Dr. Manhattan here.
Reply

Ehehe right! the cyan-one in the comic are the "soul" of the deads

Some other preview on the Store here -->
www.shockdom-store.com/fumetti…
Reply

Really love the artwork. Wish I could understand Italian though
Reply

Thanks a lot man! We are searching for a foreign (english) publisher

Reply

Have your heard of Image comics? They publish creator owned material. They published Spawn, The walking Dead, and Saga in the US. I really like them a lot because of why it was created.
Reply

I love Pyramid Head!

Reply