INTOtheVOID[vol.01] (ARTBOOK)
"2005-2018 - XII Years Retrospective"
- Paperback with UV Spot Cover & flap
- 168 pages!
- 21.0 x 29.7cm
- 1st Limited Editions of 200
- All books are hand numbered & signed!

___________________
INSIDE: Illustrations, Cover Art, Artwork for bands, T-shirts Design, Poster Art, Comic & Tarot projects, Graphic Design, Concept Art etc.
___________________
PRICE:
30€ + Shipping cost
Order a copy by pvt or sending a
message to stb01art@gmail.com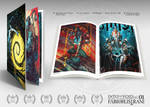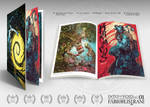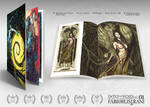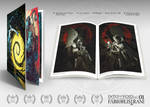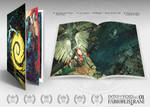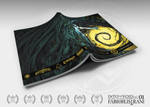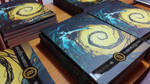 I finally create an Instagram account so you can follow me:
here -->
www.instagram.com/fabio_listra…
ArtStation here -->
www.artstation.com/artist/fabi…
Facebook icon Facebook here -->
[link]

My first and totally authorial comic
CHARON
is official out and available on the

Shockdom
store here -->
www.shockdom-store.com/fumetti…
or AMAZON here
www.amazon.it/Charon-Ferrymens…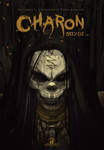 Available worldwide also my new tarot deck
SANTA MUERTE Tarot by

-->
www.amazon.com/Santa-Muerte-Ta…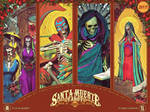 My Tarot Deck NIGHT SUN TAROT is available all over the world!

You can buy it online on the Scarabeo webstite or directly on Amazon: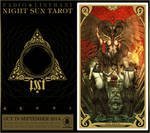 ,

My band OTUS is online with a FB page, website, demo and a short-teaser

OTUS FB -->
www.facebook.com/Otus7.83Hz
OTUS Site -->
www.otus783.it/
OTUS Teaser -->
www.youtube.com/watch?feature=…
OTUS Demo -->
soundcloud.com/otus783hz/sets/…