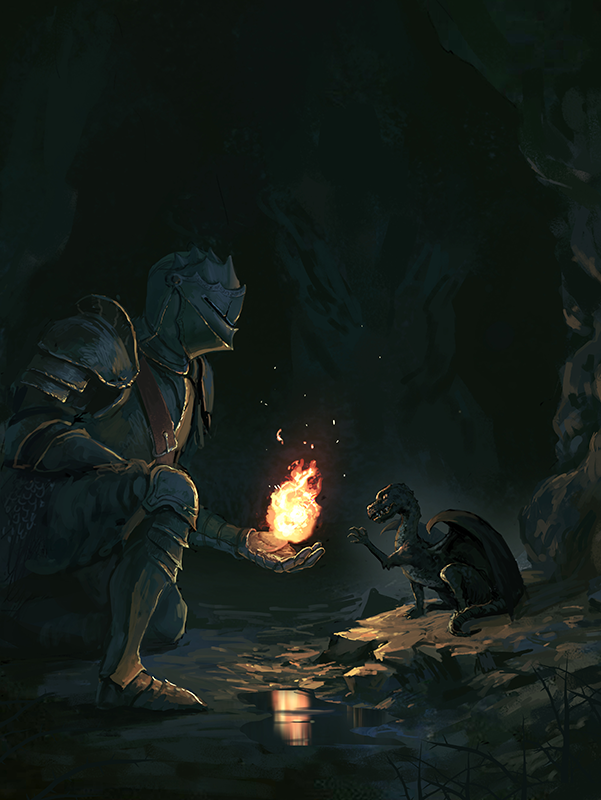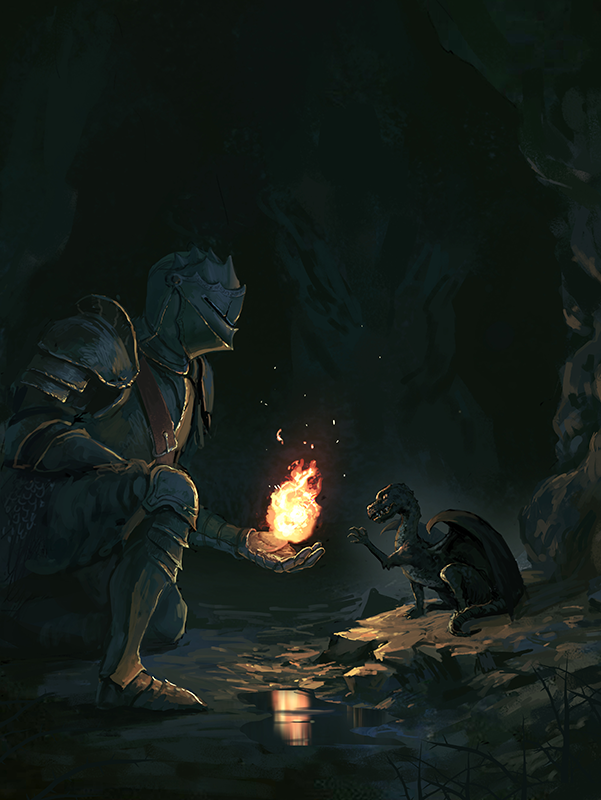 Watch
I was commissioned to illustrate a bookcover for Marshall Drews' book Dragon Kindred - And The Gyr Worshipers.
It was loads of fun to develop the looks of both, Venneith and Nerr. If you like Knights, Dragons and fantasy novels, you might want to check it out!

You can get the book here.
Humans, Beasts and Dragons. Some may claim there's little difference in nature between the three, with rule and order being the fine line between tranquility and peace, as opposed to mindless viciousness with a thirst for pure, unadulterated destruction. Many advocates against this cynical mentality would argue, rather counterproductively, that it be the same order and rule, with a healthy mix of morals, that leads men to hold fast to what is right in a way beasts and kindreds alike are incapable of.

These beasts or monsters written in legend are often observed to be mindless in nature and destructive by law. No sympathy lingers behind their piercing gazes, neither intelligence nor a base desire. Dragons and scaled kindreds alike are said to hold much the same virtues, but one cannot simply say they lack conviction or desire. Within them lies greed for things others may perceive to be useless. Like a newly born duckling imprinting on some large, protective-looking object, a dragon will instil value on anything that catches their eye insomuch that they will defend it until dead.

Within this land there exists such a dragon. One posing as a nuisance and a menace to those around. In the dark hours of the night, a band of men brought together by the same strong morals, rule and order sought to seek out that which caused destruction and unrest however minor it may have been. During this night, the party sent out a single reconnaissance man while the others slept and fewer kept watch in the dark, silent wood. When he returned he reported to the Knight, who had traveled far simply to see their situation out of a vague interest or motive not yet spoken to the others. The reconnaissance man spoke of how he found the Kindred's cave and that the beast itself indeed slumbered blissfully away.

"I did as asked," the man had said. "And I kept watch for the burnt tops of pine trees. Shortly ahead about a mile and half, we'll find our bounty, Venneith, my Knight."