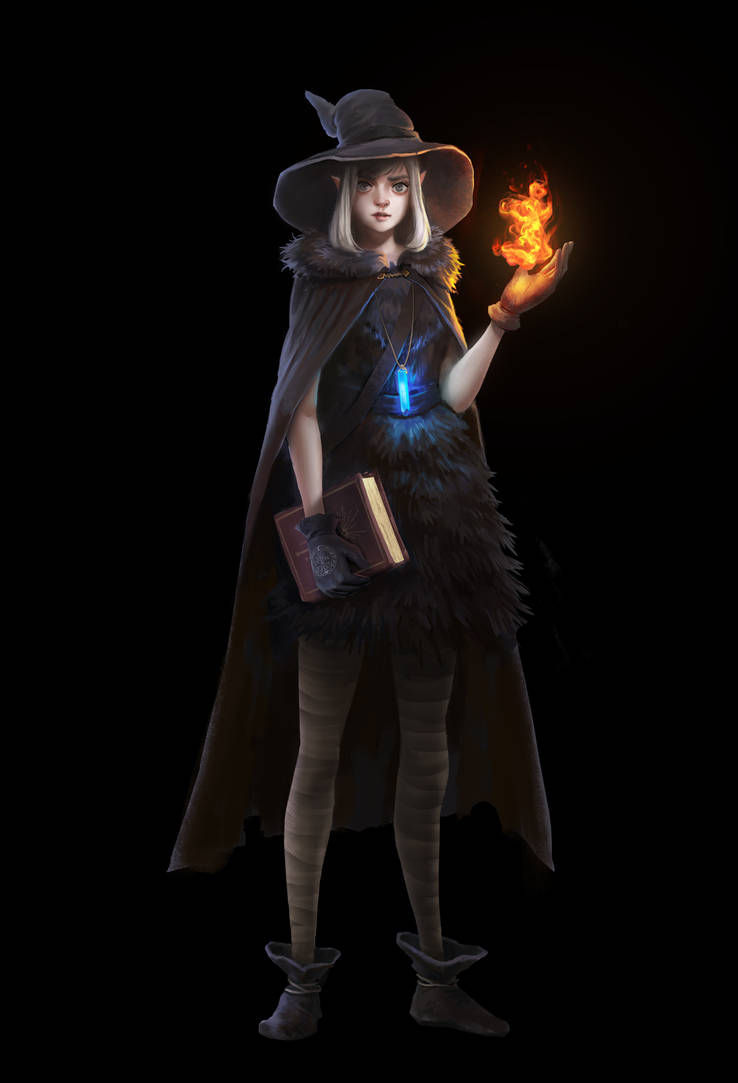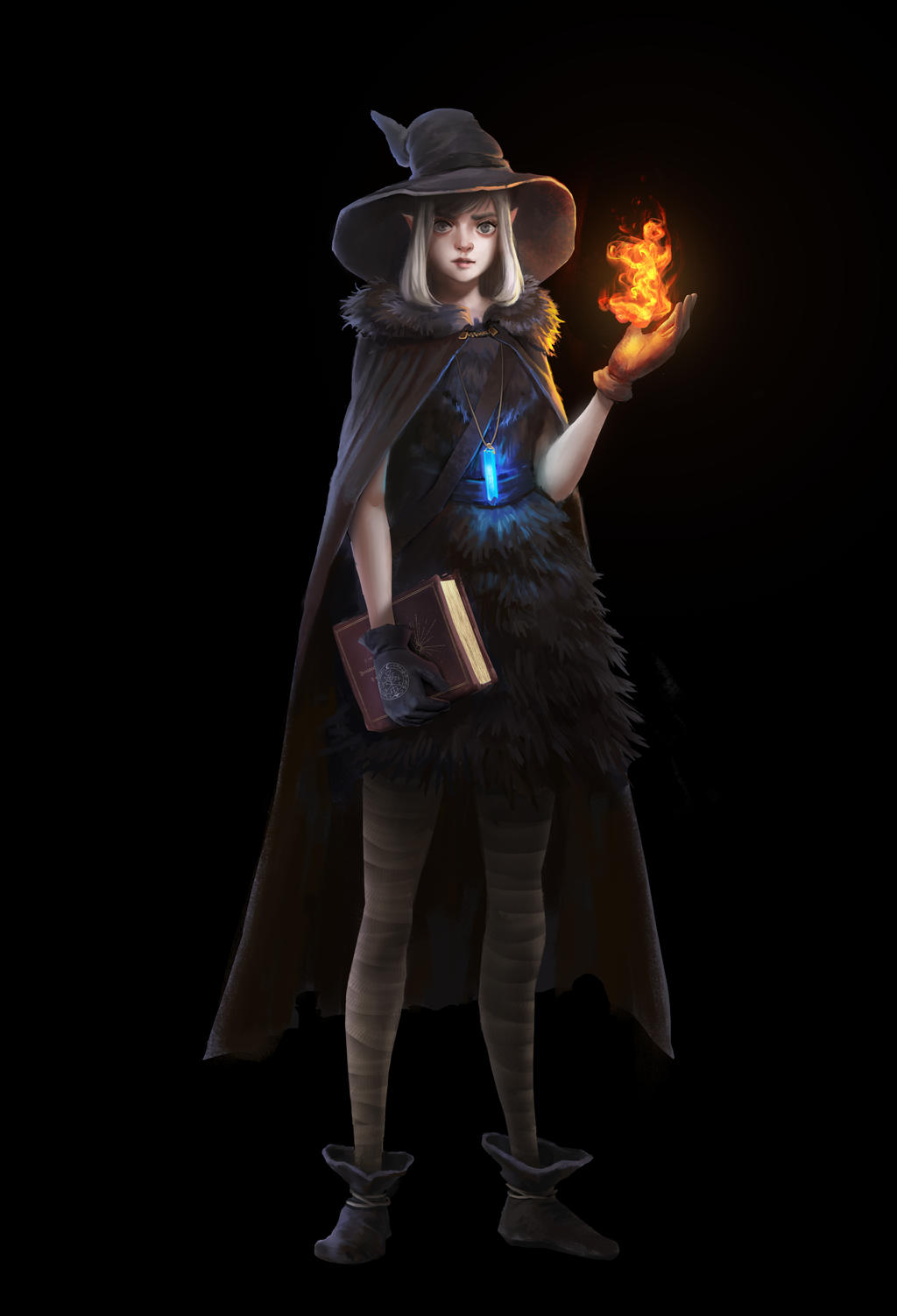 Watch
This is the main character of my story. A little witch called Ayne. In a world full of creatures and corrupted humans she hides from inquisition and follows her quest of saving the world from dark forces.

I'm open for comissions! Just send me a note or an email to info@fabianrensch.com

Facebook:
www.facebook.com/fabianartman?…

Instagram: fabianrensch

I like the hand on the book, the good details and it looks so smooth

Reply
Digging the pagan overtone while also putting in the classical witch trademarks.
She's got the book, crystal and pyromancy flame, so evidence that she indeed is
a witch is definitely there. Really cool and simple design. Great work, man!
Reply

Thanks Sean! I also like how simple the design is. This project started as a pixel art game, so maybe that's why it's rather simple? Dunno.

Reply

Ooh that sounds cool!! And I love her design

Reply