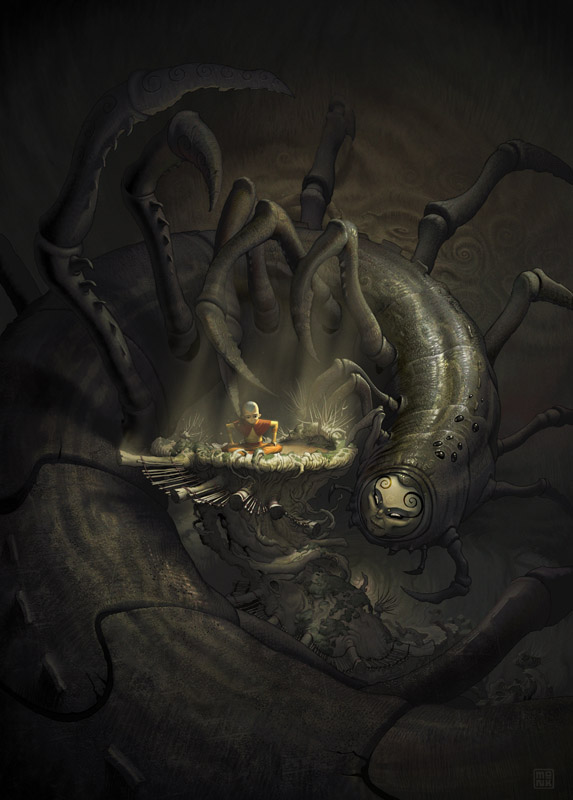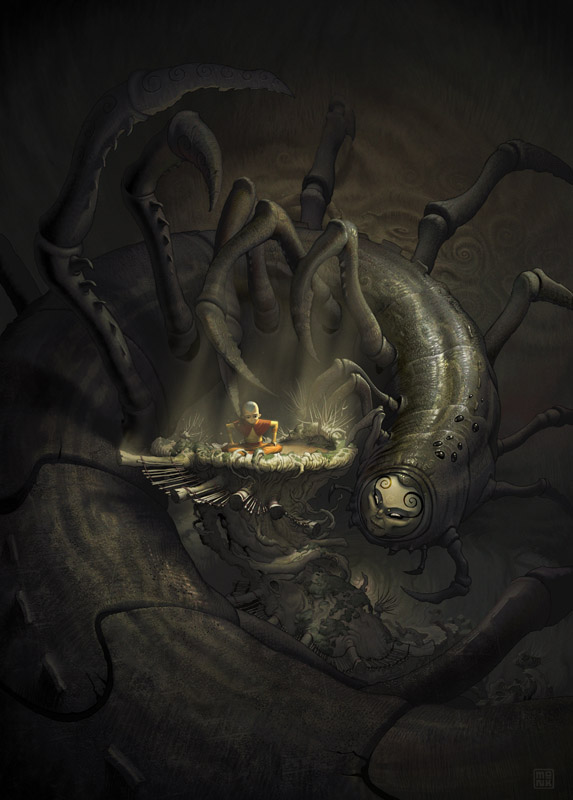 Watch
This is a scene from the Nickelodeon show "Avatar" that I reconstructed with very extensive creative liberties (basically the only similarity is that these two characters meet), for those of you who don't know what this is. And if you don't, SHAME on you, because Avatar is a damn excellent show.
I started with this image probably two months ago, and had to put it on hold constantly for extended periods of time, because of other work. I thought that once I'd graduate from highschool I'd also have a lot more free time. This did, in fact, turn out not to be the case at all. But I had vowed to do more original finished pieces like this, and here we go.
Software: Photoshop CS.
Larger version
here
, for those interested.
UPDATE ALSO!!! Here are some close up shots:
closeup1
closeup2
closeup3
closeup4
AND WORK IN PROGRESS! The works in progress are basically useless except for giving a little insight on how I personally work, but I doubt there's much to learn here...
wip1
wip2
wip3
wip4
wip5
wip6
wip7