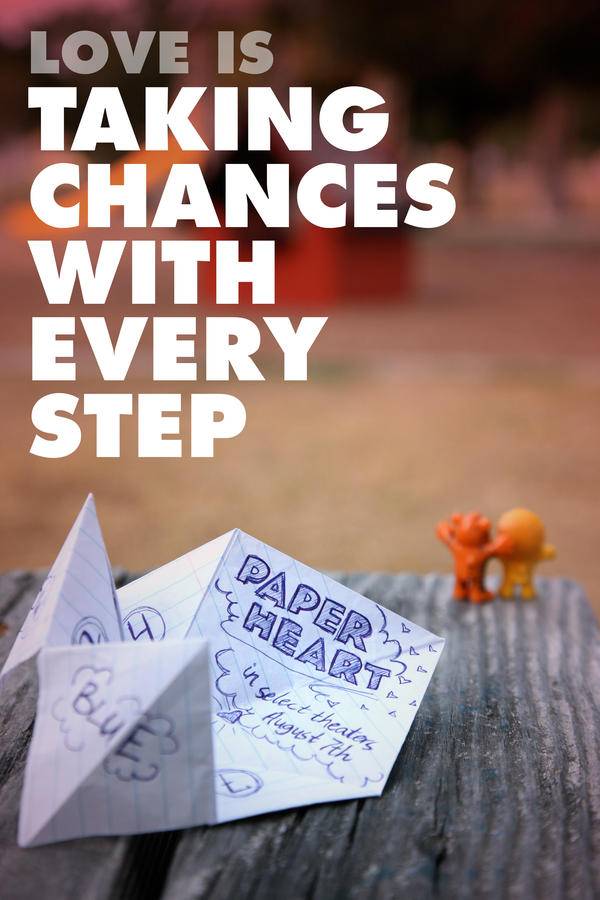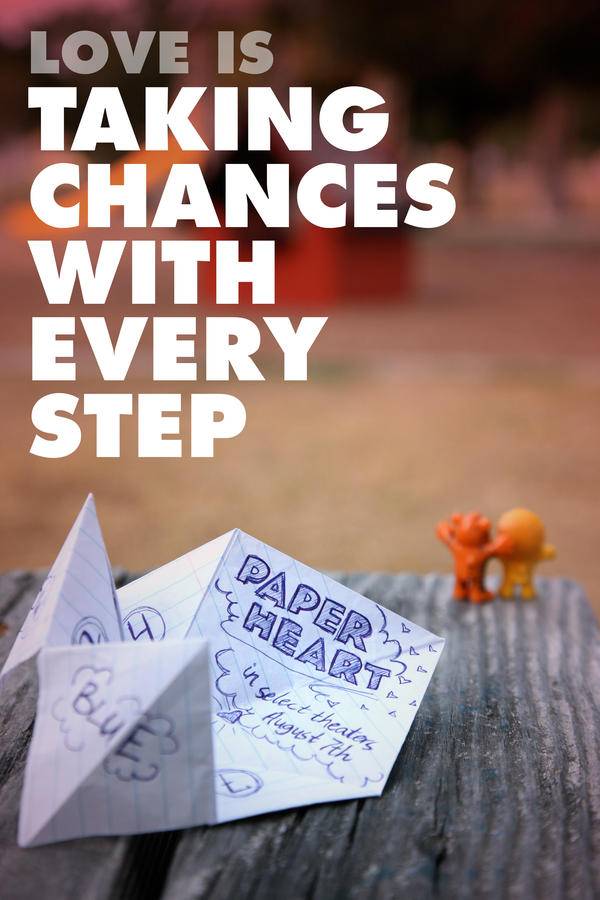 Watch
I came up with a lot of ideas for this contest so I'm going to submit them all. Thanks to my photographer friend Sarah Fleming for helping out!
VISIT SARAH'S FLICKR!!
[link]
[link]
[link]
Paper Heart (c) Overture Films, LLC
Poster Concept Design (c) =
F1yMordecai

i actually think yours is much more interesting to look at than those semi-finalitsts and finalists. you were right, their CONCEPT was too simplistic. i agree with you

Reply

thanks

yeah it's a line people don't understand, but obviously the judges were just looking for a specific type of poster instead of something worthwhile.
Reply

this entry is very cute~!
Reply

great photos

great, bold posters. i like these.
Reply

Super Cute Idea! Great narrow depth of field! I love that the "In Theaters" is on the cootie catcher. Very original creative idea! Good luck!
I am entering another Paper Heart contest which involves covering a song from the soundtrack. Please take a look at my entry when you have time. Rating and comments welcomed:
[link]
For reference here is the original song:
[link]
Reply

I love all of these, I don't know what paper heart is though. Hmmm...
Reply

It's for a movie. Go check out the contest info! The trailer for it is so cute

Reply

Reply