Kat/F0X | 23 | Loser
---

Likes

Character Designing
Blood Brushes
Pokemon

Shadow the Hedgehog

Soup in General

Dislikes


Spiders


Coffee


Sweet Stuff


Toxic Relationships

Howdy,Howdy
M'Name's Kat, I'm a Sonic Fan-
uuhhh, what else to say-
I'm super into Pokemon too,
Okay, I'm 23, I love to make pixels and character designs. I'm also a huge Sonic Comic fan and I'm extremely welcoming to the IDW Comics.
I have a lot of characters and story varieties so you'll always see something different popping up.
Yes I use MS Paint, I prefer it over other programs-- It fits my needs and I enjoy the art I make out of it- So I don't see a reason to change what I do. >;3c
I try to stream as much as possible and normally my Streams are Request Types.
---
"Running around at the Speed of Speed."
---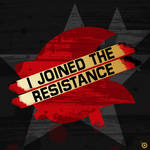 ---