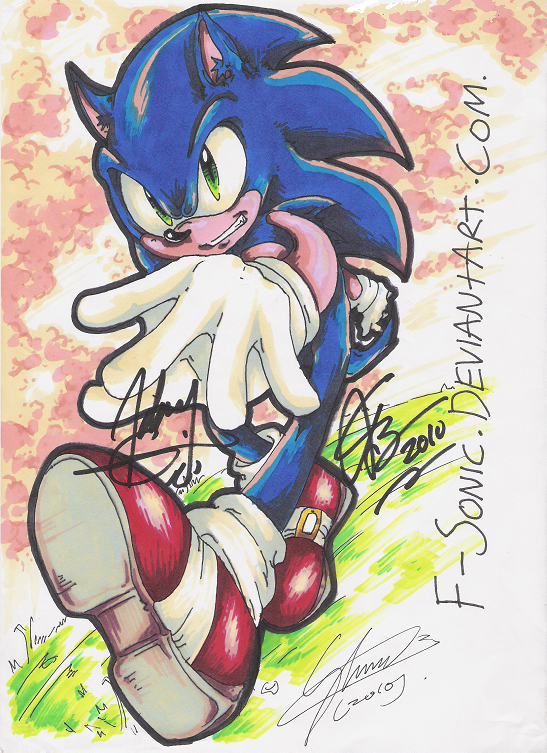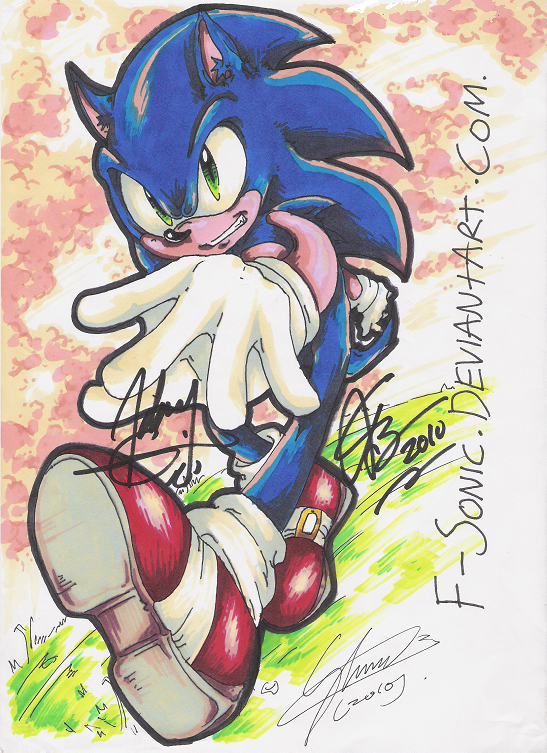 Watch
yes i won the art competition at summer of sonic!! FIRST PLACE ajdhdhjdk

i wasn't expecting that at all XD; omg
as u can also see it has been signed by crush 40.
luckly as they stoped signing, because there wasn't enough time. we grabed one of the staff members who was going upto the top floor where crush 40 was and asked for them to sign it. luckly they where so amazed by it they signed it for me XD; wow i was so lucky concidering not everyone got signings by them.
Artwork is (c)

Sonic is (c)

Overall, nice perspective, the 3D and the perspective makes our Sonic walks out of the picture! And with your superb skills on markers, you did some nice highlights and shadings. The highlights make everything that has to be metallic and shiny shines out, like the SA Sonic style. The colour of the clouds gets on to Sonic, making us knowing that he is running when the sun is setting. The brief drawing of the grass let us know that he is speeding through like he always do, which is good cuz he always run. So, yeah, perfect mission, with no doubt you are the winner.
The Artist thought this was FAIR
5 out of 6 deviants thought this was fair.