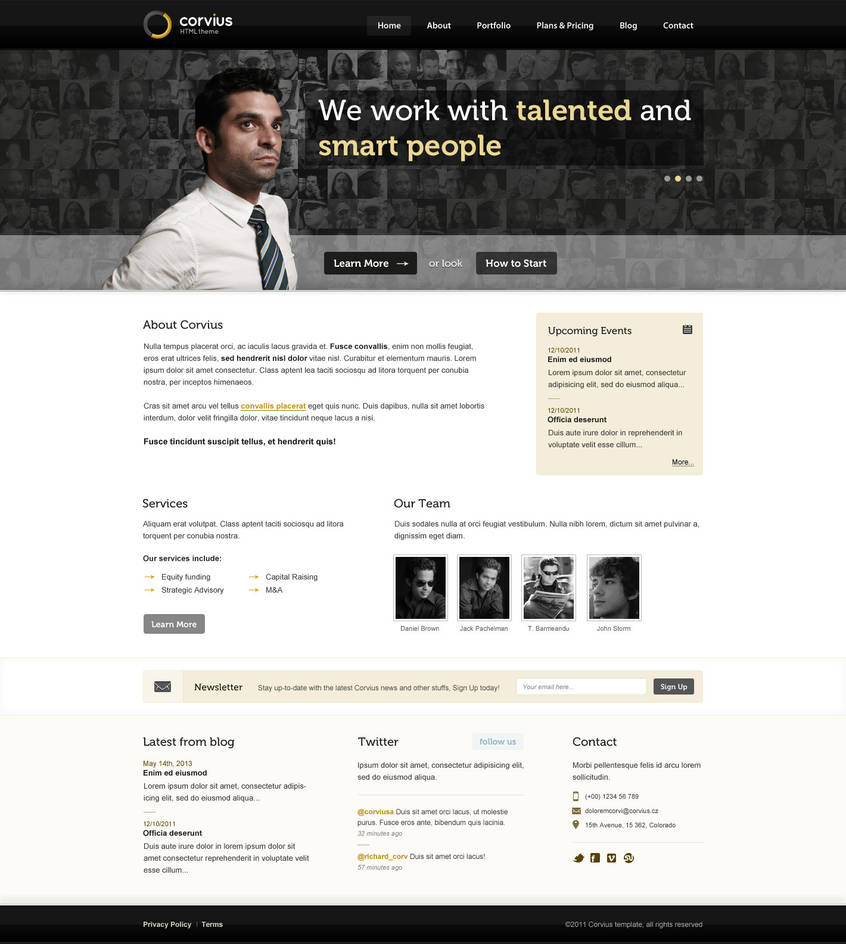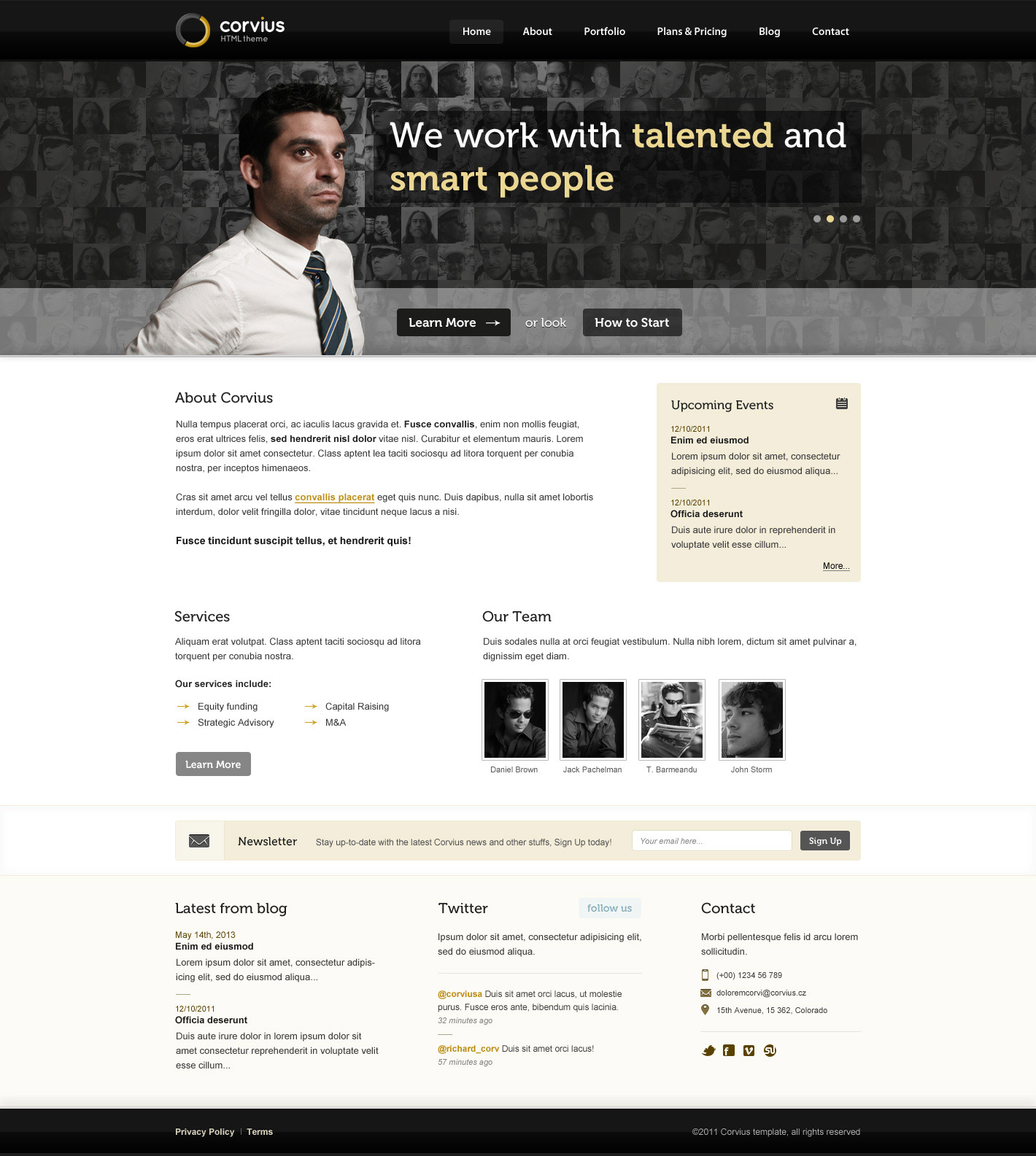 Watch

pekny

Reply

Nice

What Font do you use for the head-elements?

Reply

Pročpak jsi nenahradil ta tlačítka výraznější barvou?
Reply

Já to zkoušel, ale nějak se mi nedařilo trefit správnej odstín. Zkus to, ať vím, jak jsi to myslel

.
Reply

Ha, a kolik procent z prodeje každé šablony dostanu?

Nepůjdu níž než 0,5 procenta.
Reply

Nechám si to projít hlavou, pokud se mi budou tlačítka líbit, jsem ochotný přistoupit až na 0,6 %.
Reply

Zkus zkrátka alespoň u jednoho tlačítka vytáhnout sytost té žluto-zlaté, co používáš. Předpokládám že to není odstín 55, který já rád pro žlutou používám, ale tak při 70% sytosti by to mělo být dobré. V tomhle případě je důležité, aby to nějak vyniklo, ne jak dobře ti to ladí s pozadím. K čemu to potom je, když to lidé přehlédnou? Tohle je prezentace, ne? Pak chceš, aby návštěvník/zákazník provedl nějakou akci, a k té se obvykle jde tlačítkem. Proto bys měl zajistit, aby to tlačítko nešlo přehlédnout.
Reply

Reply