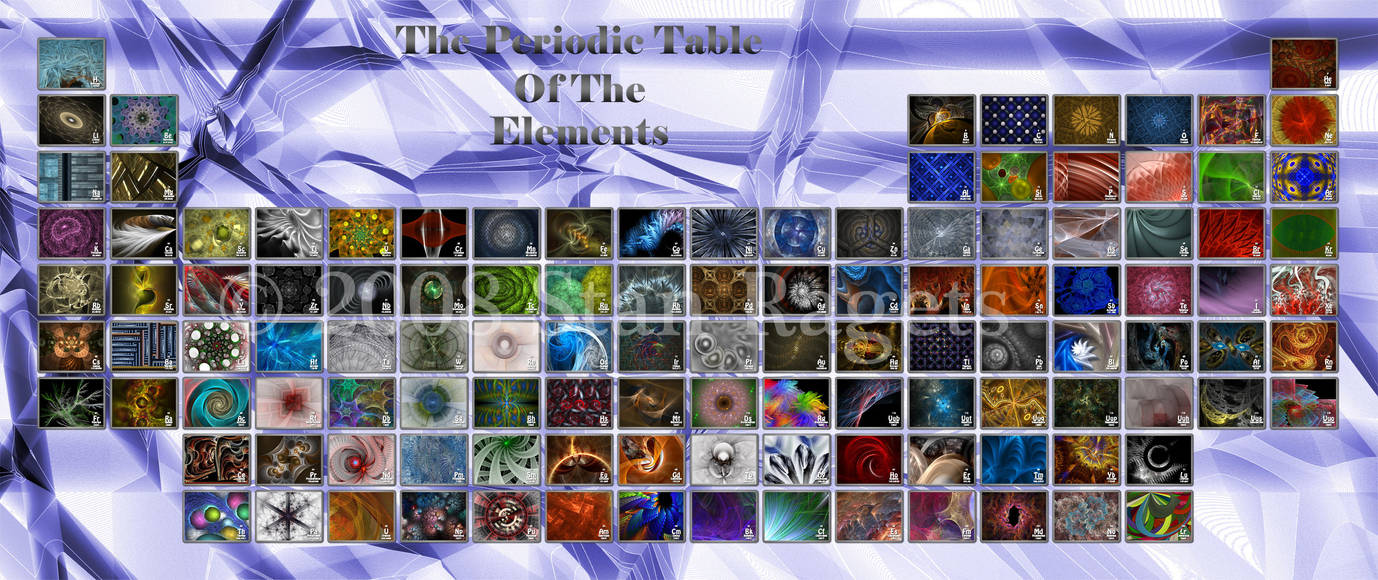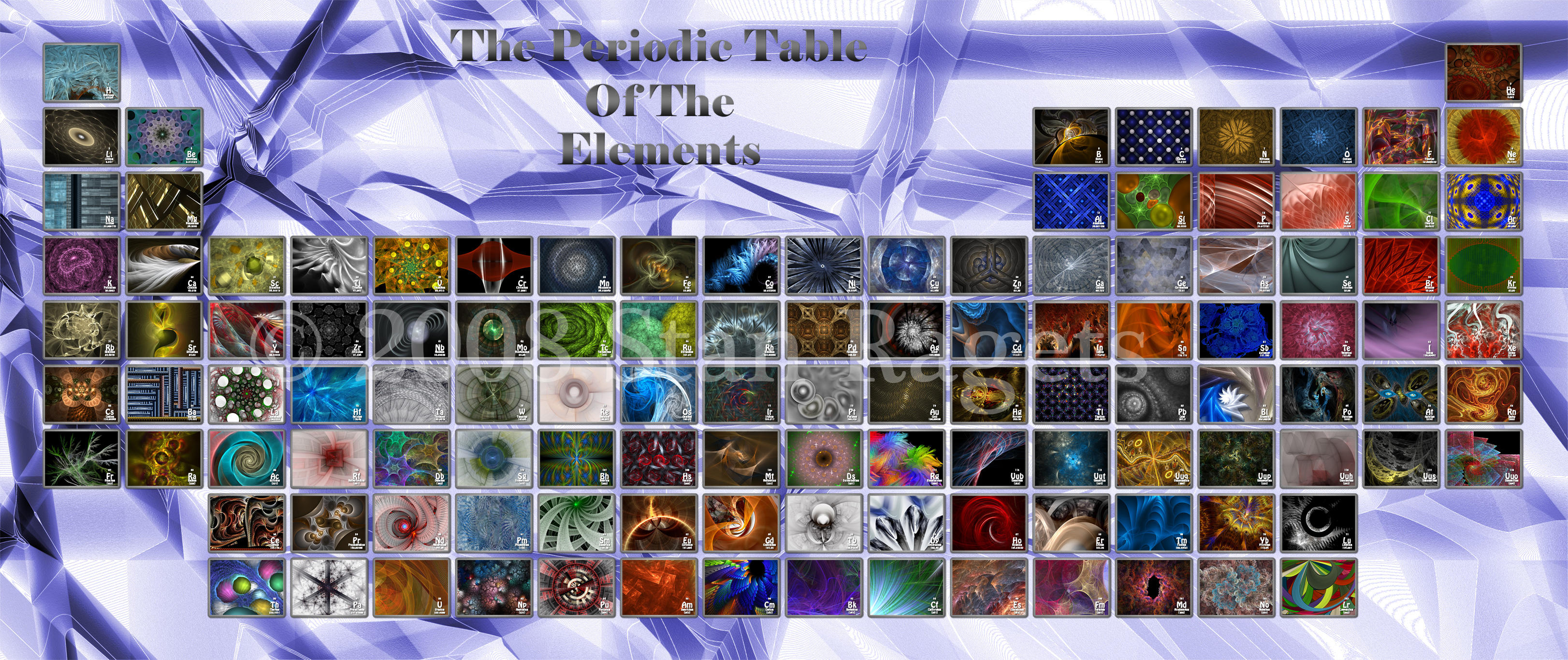 Watch
After nearly a year of work and research, the Periodic Table is complete.
I have endeavored to the best of my ability to accurately represent each element as a fractal. The table itself is up to date with current findings and research as of September 07, 2008.
The resolution is 17300x7280 at 300dpi. Each element has been individually rendered at a resolution of 3200x2400, and is available for a full-view in my gallery. Every fractal was designed, composed, and rendered using Apophysis (versions 2.06-2.08) and then the final assembly done with Photoshop CS2.
Many thanks go to Tony (~
atd85
) for his assistance in rendering quite a few of these elements, and to my wife for her inspiration and encouragement.
Unfortunately, I am placing a watermark upon this work so that I can share fullview at full size, as only 1600pixels will do no justice to this image.
*Edit: I've lowered the resolution of the image to allow for easier loading and viewing. I apologize to anyone who was unable to load it before. The print still remains full, high-res.*
Daily Deviation
Given 2008-09-20
=f--l--A--r--k
brings us the result of a brilliant conceptual idea, seen through to fruition! The artist has composed a piece of artwork that contains multiple fractals representing each of the elements in the
Periodic Table
... AWESOME!
The suggester wrote:
"I believe this is one of the more creative fractal prints I have seen in a while. First, I cannot fathom how long this must've taken. Second, it's a creative way for the artist to display his work."
(
Suggested by JennDixonPhotography and Featured by Sophquest
)