Hello dA, it has been a year since I had taken commissions. Things had been very busy so I couldn't do it last holiday, sorry for those who have been waiting! ><;


Every commissions will be
- Painted digitally with simple background. I don't do transparent background
- Maximum of 3 characters per picture
- Price can increase depending on the complexity of the design
- You'll receive the commissions in US letter size at 300 dpi with no watermark
Prices are in
USD per character

If there are more than one character in a picture, prices can be discussed
Waist up
$35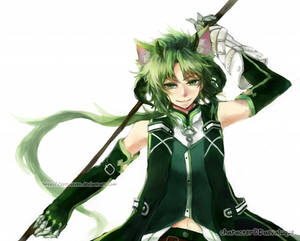 Thigh up/Half Body
$45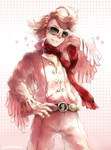 Full Body
$55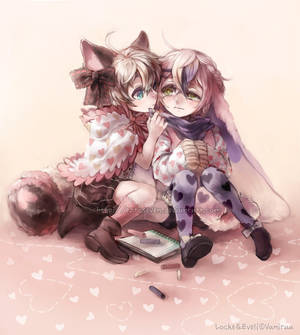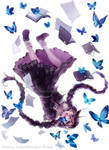 Additional Background to any commission type
+$5 to $10
(Simple things like grasses, skies and grounds. I won't draw buildings.)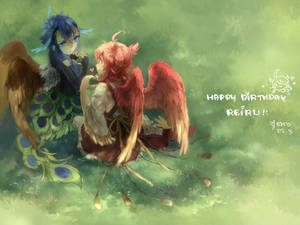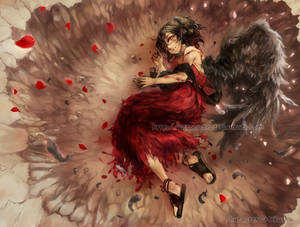 I WILL DRAW
- OC / Fanart
- PG13 (e.g. mild kissing, cuddling, slight ecchi)
- Couple/BL/GL
- Young child to young adult
- Animal ears and horns
- Chibi creatures (e.g. chicks, chibi cats)
I WILL NOT DRAW
(I'd rather not draw them than do a bad job ;; )
- R15 and R18
- Anthro/Furry
- Mechas, Weapons (negotiable), Armors (If it's just some parts we can discuss)
- Very masculine man, uncles and old people
Refer to my gallery on what I usually draw!
Payment is via
PAYPAL ONLY
How to order:
Send me a note
or
an e-mail
with the subject "Commission" to
ezroseven@gmail.com
with the form below
Commission Type:
(Waist up, Thigh up or Full Body)
Paypal Address:
Contact E-mail (optional):
Character(s) name(s) & References:
The more detail you have the more accurate my painting will be!
Additional
Comments:
Say anything you want here! This is where specific info of your request is too.
Please let me know if you would like to see a sketch for approval or not.
- If I accept your request I'll reply your note with the total price and my paypal e-mail
- I'll only start the commission after I have received at least half the payment
- I'll finish the commission within a week or two and I'll inform you if I'll be later than that
- If you really need the commission to be done quickly, please let me know!
- I'll send you a sketch for your approval of the composition and pose. If you don't need to see the sketch please let me know to save the time
- Be reminded that this is a painting so the final result could be slightly different from the sketch but it's usually pretty minor, I'll send you a wip upon request!
*****You'll receive the high resolution file of the final picture with no watermark on it!*****
NOTES
- I only accept visual references. I'm not very good at drawing from text description and if it means I have to design the character myself, I can't accept your request sorry! ;;
- If you're having trouble drawing some part of the references, you can google up some images and show them to me!
- Don't feel offended if I declined your request, I'll tell you the reason and you may send another request any time!
- Commissions are for personal uses only. Please do not use commissions for commercial purpose and do not claim that you made it ><;;
Feel free to ask any questions!!
SLOTS FULL
1)
Mekasha
Finished
2)
countercanon
Finished
3)
arcanium
Finished
4)
tsunyandere
Finished
5)
Rinslettuce
Finished
WAITING LIST
My schedule is a mess right now but feel free to reserve a slot!
This is my last semester at university so I'd like to focus on it first, sorry for the wait! ><;
1)
lainey-nesu
2)
Yullala
3)
Kitayame
4)
5)