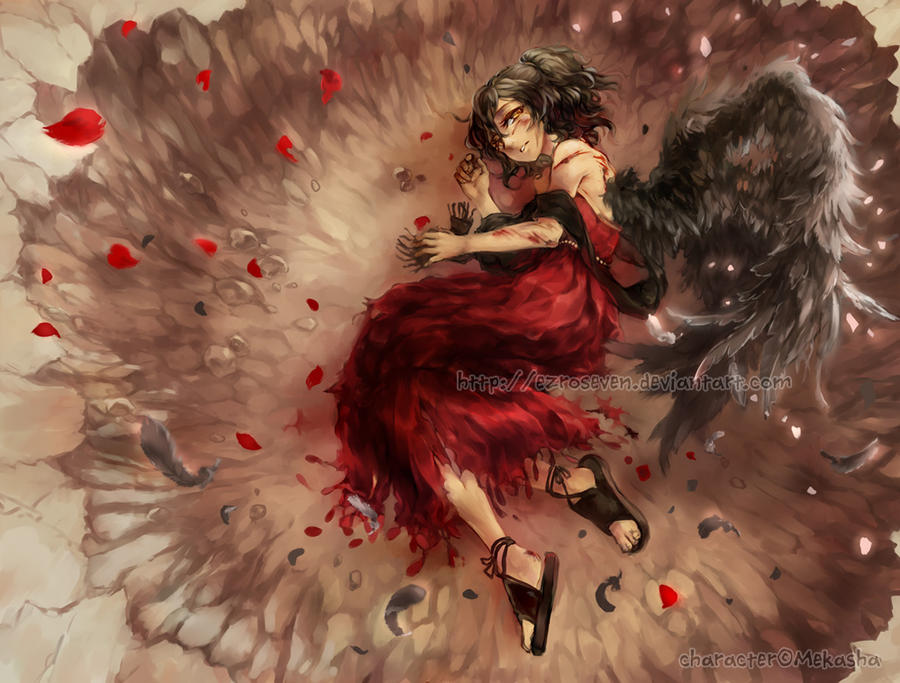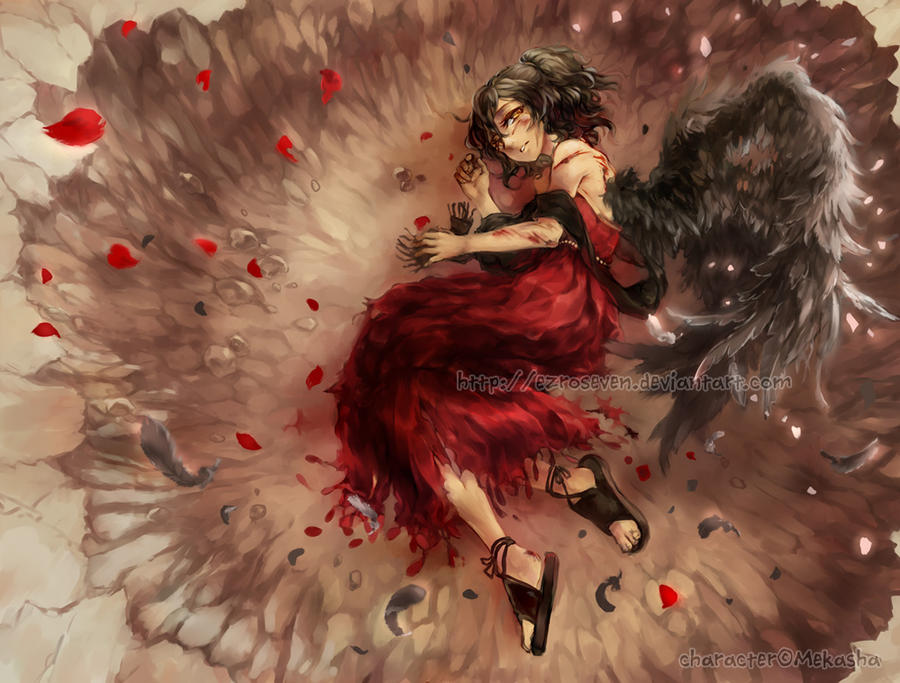 Commission for

and this is her character, Mekasha!
I was asked for a fallen angel right at the moment she just fell from the sky so she's totally in pain :3
I'm not a sadist I promise
It was a lot of fun learning how to paint rocks and broken wings, hope they turned out well! I also enjoyed this color scheme too since red and brown are one of my most favorite colors to work with hehe~
Thank you so much for commissioning me again, along with all the sweet messages!!