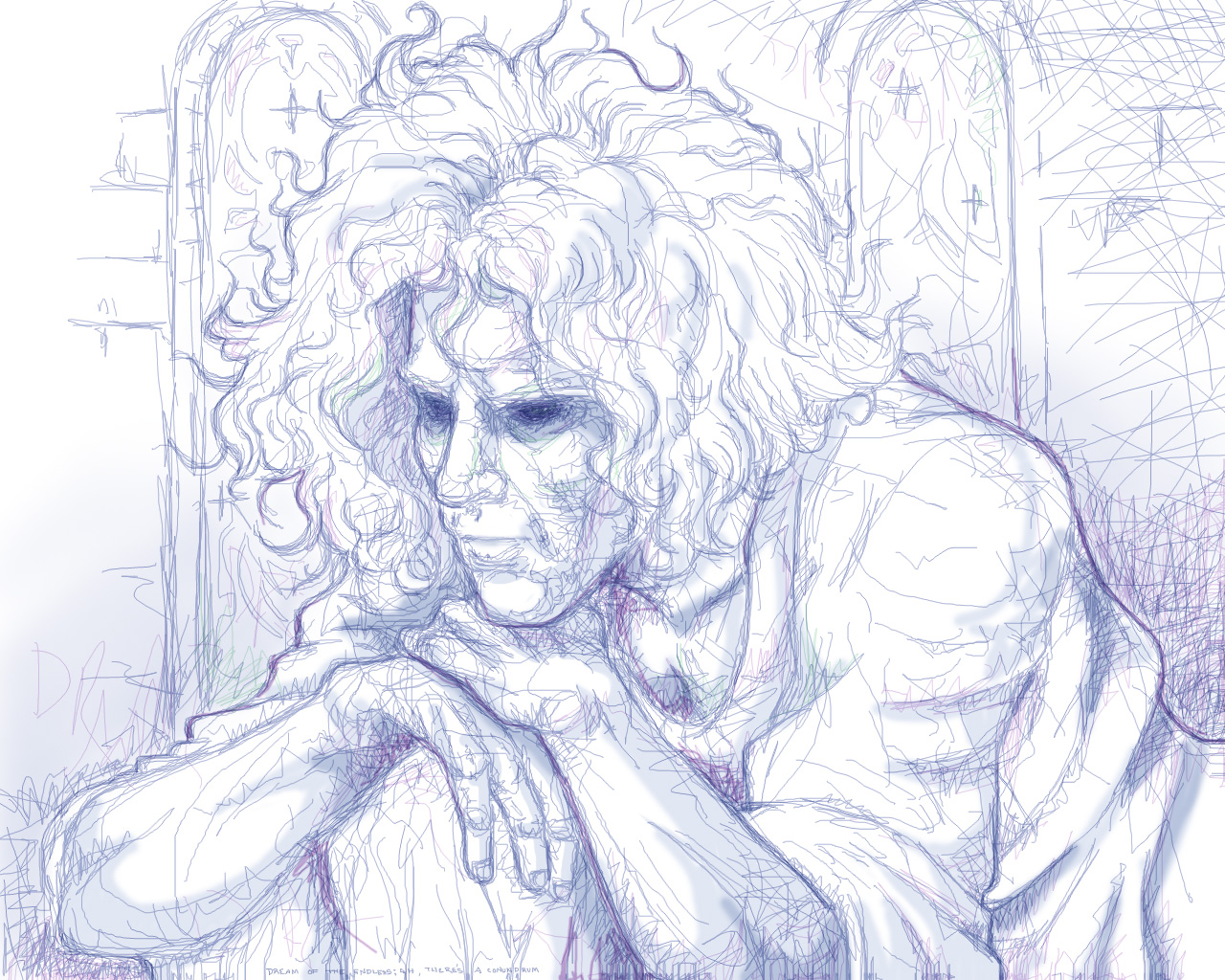 Watch
Dream of the Endless from Neil Gaiman's Sandman.
I drew it with a mouse in Photoshop after I read The Kindly Ones, book 9 in the trades.
I had a professor once say that drawing with a mouse is not unlike drawing with a bar of soap. Or possible a potato.
Bring on the soap and spuds!
Other Desktops:
Terry Bogard 1280 x 1024:
[link]
Solid Snake 1280 x 1024:
[link]
Original Character 1 1024 x 768:
[link]
Original Character 2 1024 x 768:
[link]